Hello there and hello July.
It's been a while since my last post about my painting process. Actually, it's been a while since I posted anything. Even on my Instagram: @iam_artisan. I seldom post nowadays and mostly our faces. Although, I haven't created anything either.
Anyway, if you remember my 30-day Watercolor Challenge, where I used a book called, Watercolor Flower Artist's Bible as my reference for painting flowers. I already shared few of the flowers such as: Petunia, Hibiscus, Gladioli, Crown Imperial and Rosa Canary Bird. I still have few more films that I have yet to share.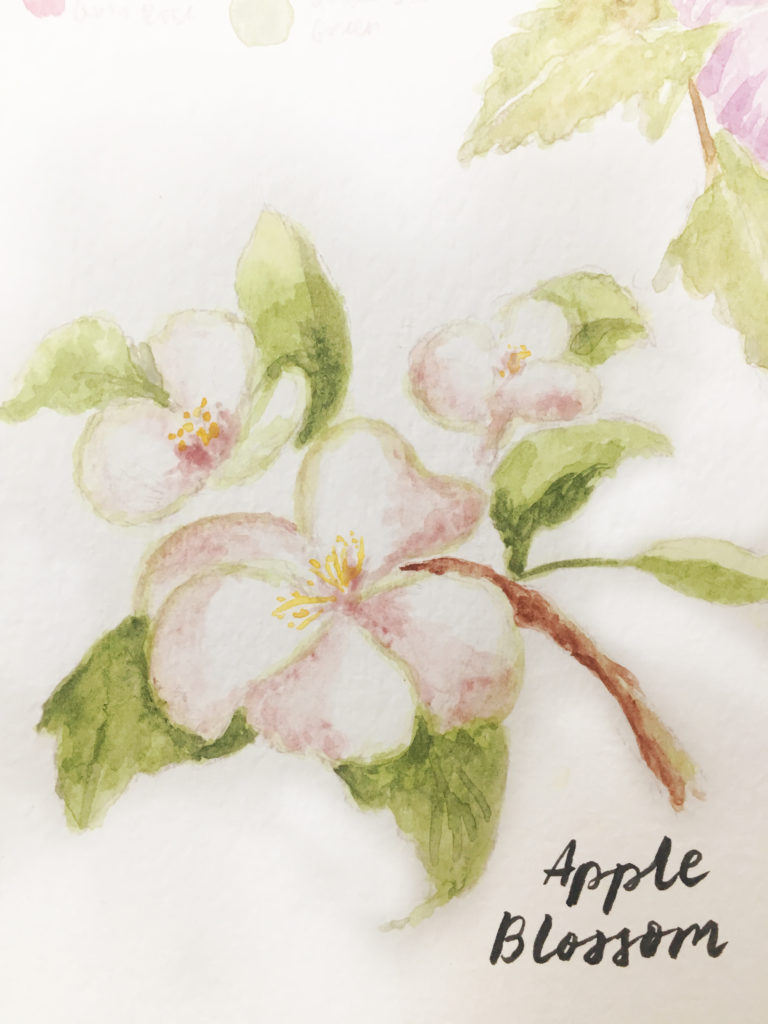 This one is called, Apple Blossom. Aside from learning how to paint these flowers from the book, I also get to learn different flowers as well.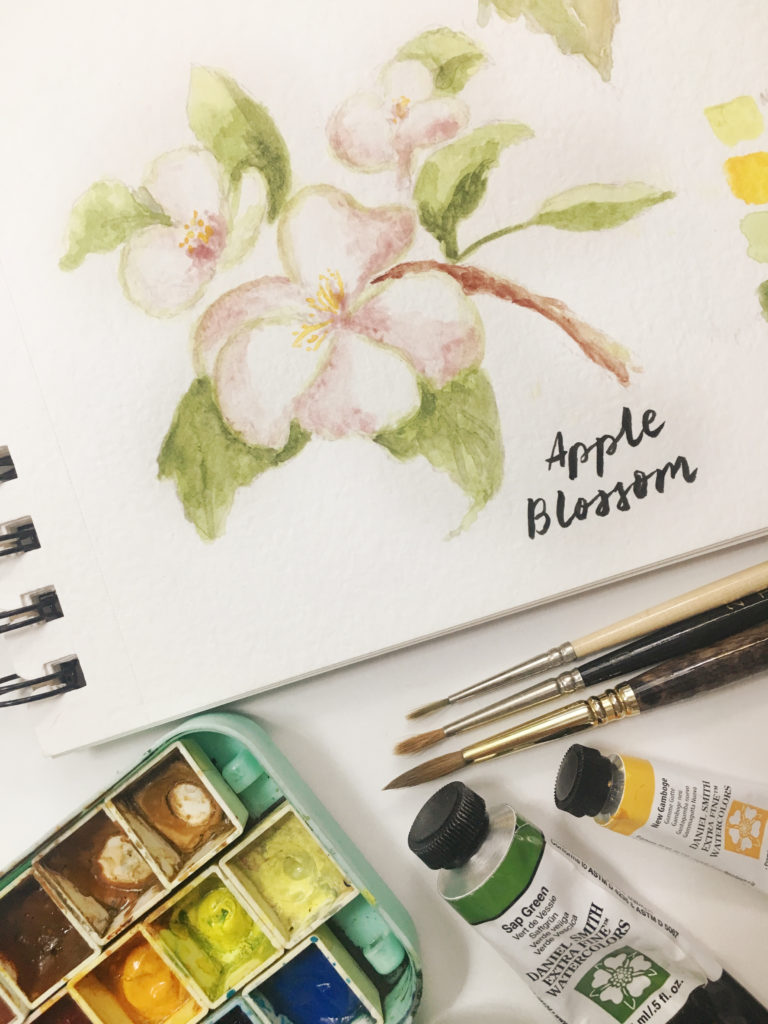 Here are the materials you'll need to paint this flower. I forgot to scan the drawing I did so you can follow along. For now, you may check this – Apple Blossom for reference.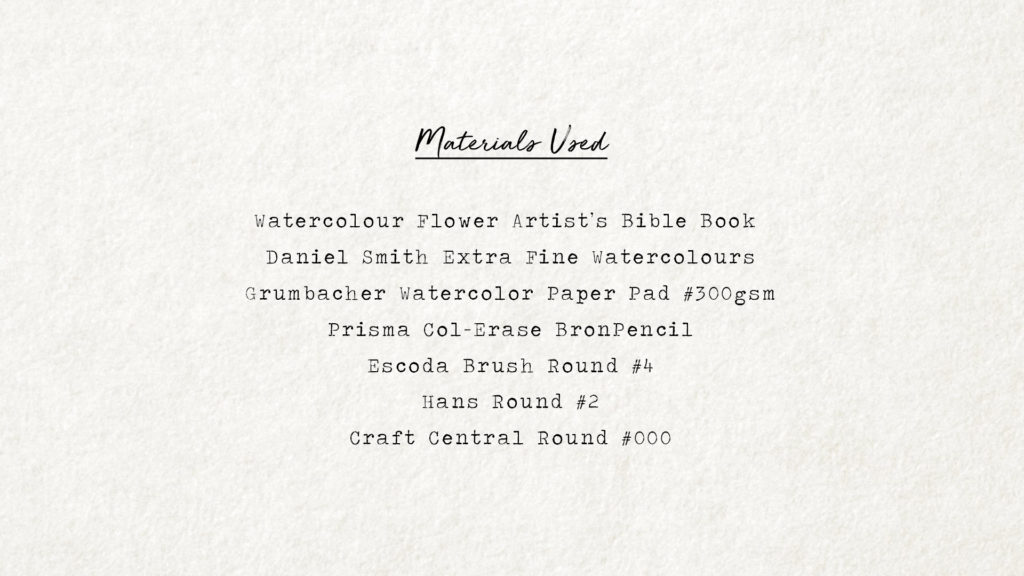 Unlike the other flowers I painted, this one was quite new to me since there's less color in the petals.
Here's a video you can follow along on how you can paint Apple Blossom. I also have few more video tutorials on my Youtube Channel.
l.
I'm trying to use few colours only but since I'm taking this book as a learning curve, I tend to use more than expected. I'm using Daniel Smith watercolours. You may try the dot cards if you want to test most of their colours. I tell you, those dots will go along way.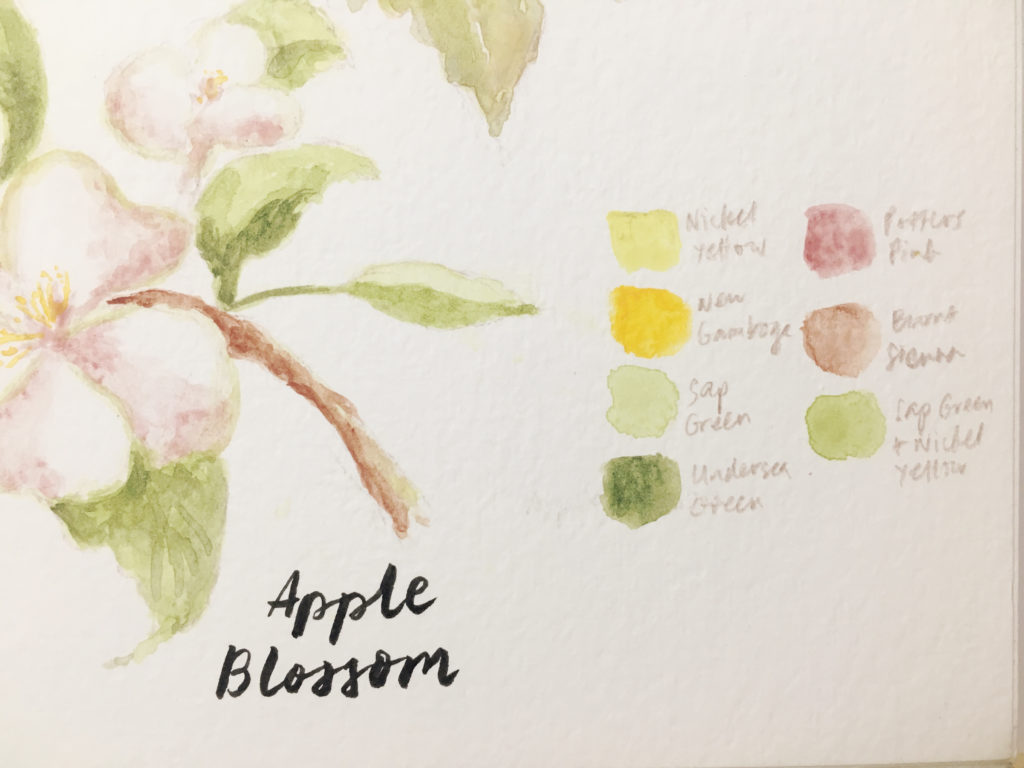 Take note though, if you'll buy the Watercolor Flower Artist's Bible book and follow along, some colours vary from what I'm using. That's because I just use whatever I have.
You don't need to follow what I'm using here. These are merely guide what kind of things I use. For florals, round brush in small and large sizes will do.
Also, are you joining the World Watercolor Month challenge? It's initiated by Doodlewash then basically, you'll paint for 31-days. There's a prompt as your guide too. But you can also paint whatever you wish, just like me.
Will try to catch up on filming and posting my painting process in case you want to do flowers for the World Watercolor Month.
Happy painting…