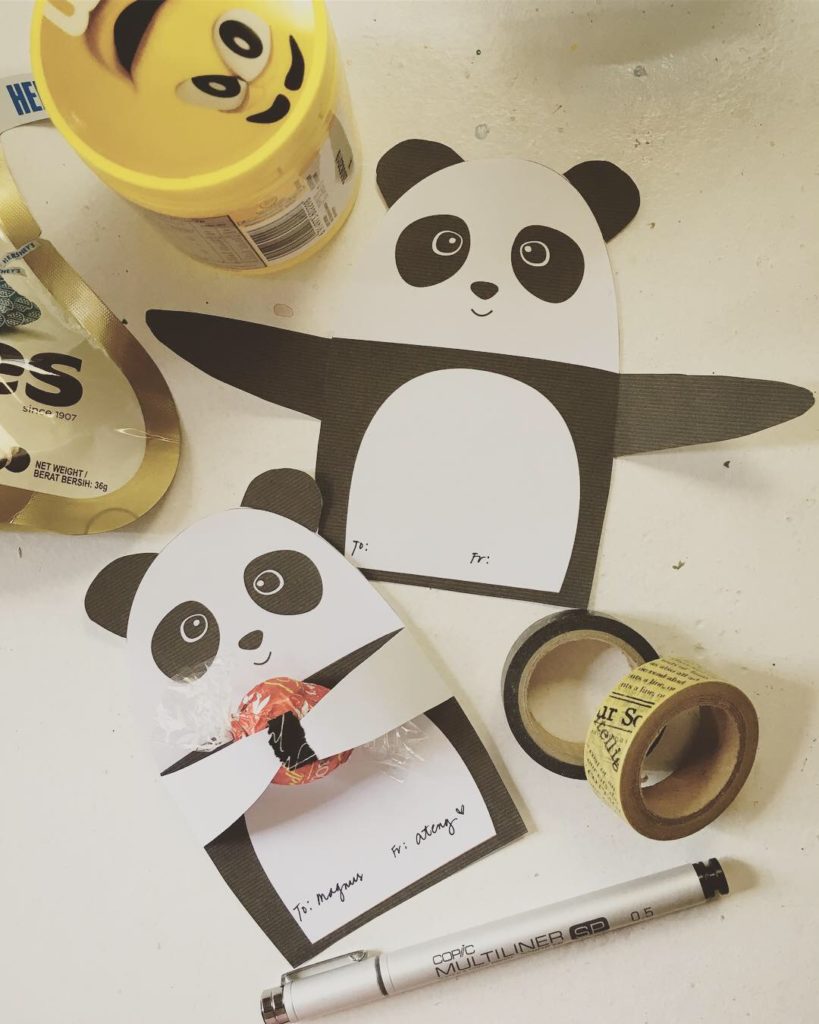 Hi lovelies! February is probably the one of the best time to do crafting… why? Because of Valentine's Day! There are so many great craft ideas during the love month. And I'm just not talking about for your loved ones. This is a great way to bond with your kids too.
Usually, either I create a Valentine Mixtape or Valentine Cards. This time around is quite different. I'll be sharing a DIY Valentine Classroom Card. I never really knew about this until now. I guess, it is called that way since these are great way to give out by the kids in their classroom.
I just had a 1 year old nephew and I know he won't probably understand what this is yet, but I know he will like the chocolate and that is all that matters. So this one is actually inspired by him.
It's pretty quite simple. All you have to do is follow this simple steps:
Print this Valentine Classroom Card template. Use a thick paper or cardstock so it can hold the chocolate.
Cut out the Panda. It has 2 Panda cards in 1 printing.
Fold the arms. Add a bag of candy or chocolate inside his arms. You can add washi tape to secure.
Write the name of your recipient and yours.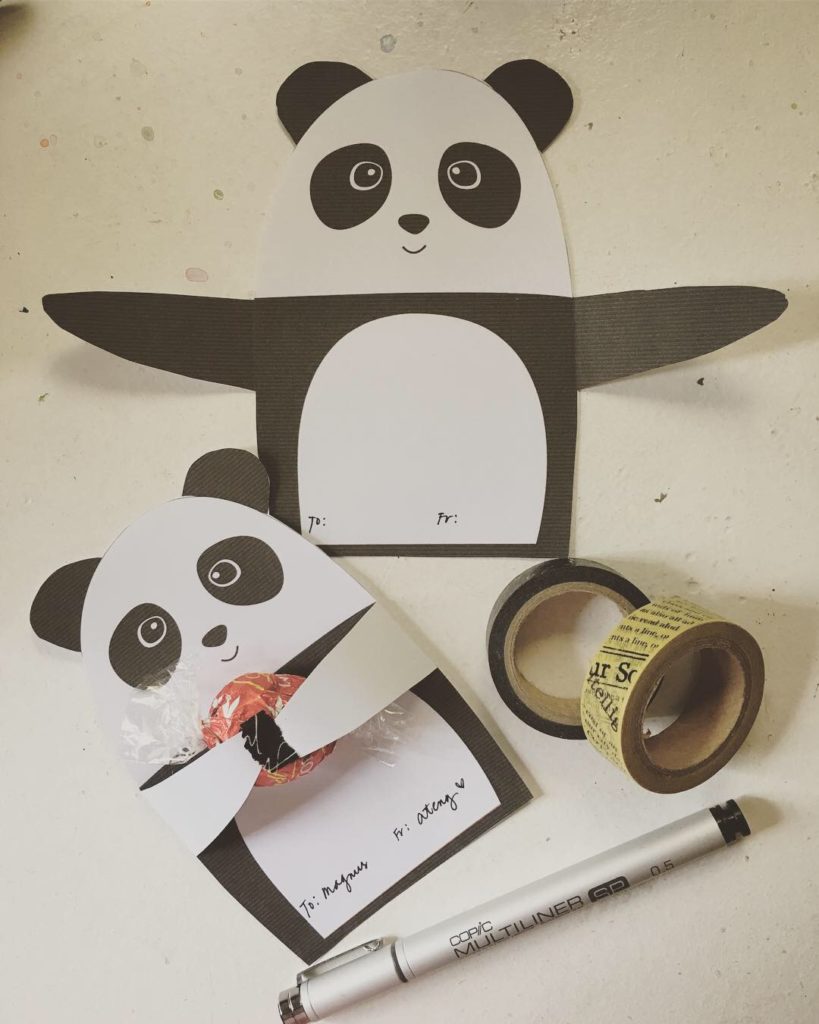 I'm not sure how my nephew will react once he saw this. My sister told me, he likes black and white stuff toys that's why I made a Panda card for him. I wanted to give this to him personally but he is miles away, so my sister will have to do all the crafting for me.
Feel free to tag me if you enjoy this Valentine Classroom Card too. You can find me on Instagram @iam_artisan or you can check my YouTube channel for more Valentine or other craft ideas.
For more Valentine craft ideas and mixtape: