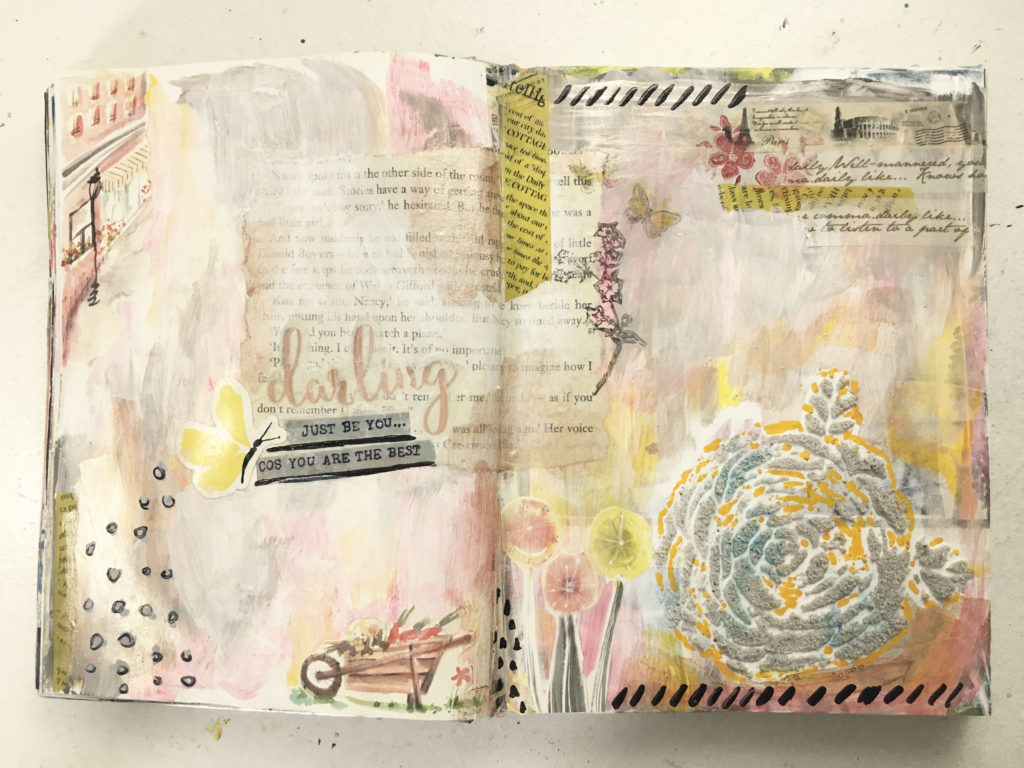 For the past few years, I have learned to divert my emotions into art. Every time I feel sad, anxious or anything with great emotion, I tend to spend time with my art journal instead.
Somehow, playing with my art materials ease and quiet my mind, heart and soul.
It was just recently, I realised to film my creative process, thinking maybe someone might be interested too yet have no idea how to do it or perhaps needed an inspiration for another art journal page.
So, if you're in need of that, here's my first episode about mixed media art journal. I called this Just Be You. Because while I was doing this, I was feeling a little down about myself. I haven't been doing much. I haven't been painting nor creating anything. Just simply slowing down and watching videos that inspire me yet I wasn't doing anything. And I feel bad about that. I see people creating this and that and I'm just watching and lurking. Somehow, I feel jealous and insecure for being unproductive.
Then one night (yes, I usually play at night), I decided to finally grab all my materials and just start doing something. Truth be told, I felt rusty when I started this. But I just continued. Tried not to overthink and just play.
As I was doing this art journal, I slowly felt better. Then this die-cut phrase "Just be you… coz you are the best" reminded me that it's okay. It's okay what I'm going through right now. And it doesn't mean I'm not doing nor sharing anything makes me irrelevant or not the best in what I do.
As I continue painting, I realised the jealousy or insecurity was not really the root of it. I really didn't mind at all even before. I ran at my own pace. But because I stopped doing something creative for myself, I felt bad and down. And sometimes, when you're feeling these emotions, more negative ones tend to climb up.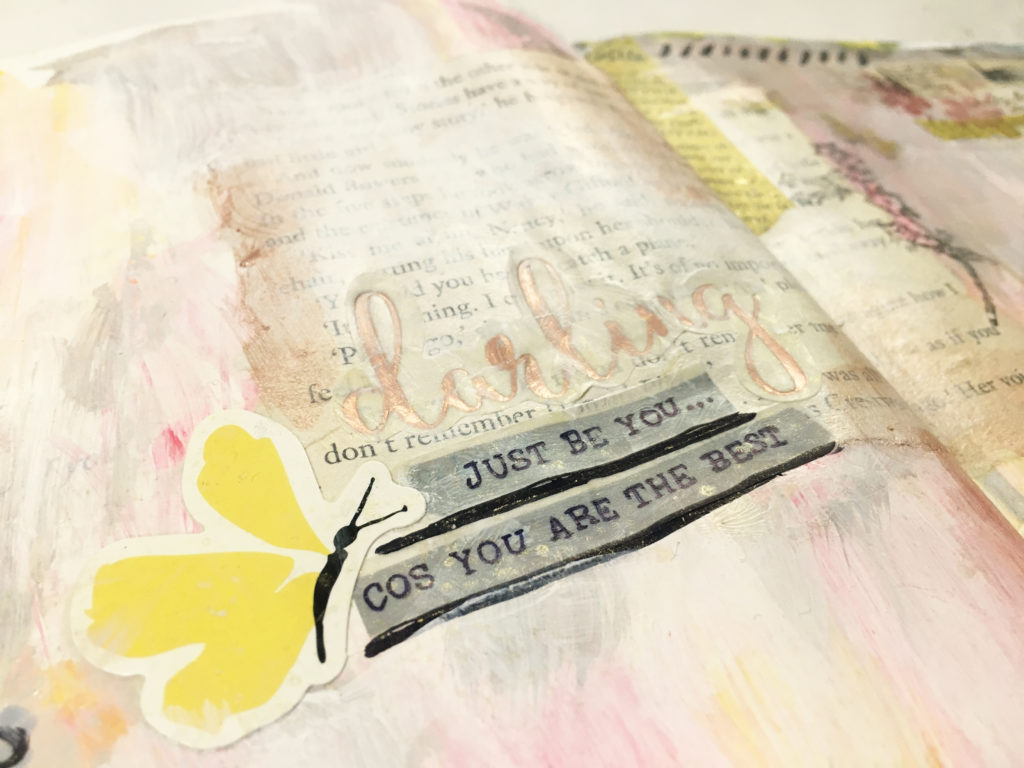 This is the great thing about mixed media art. It's similar to intuitive painting, where you go with the flow of your emotions. Except you're doing it on a journal instead of a canvas. While you're painting or making marks, you try to pour out how you feel. Every stroke of the brush, stamp of the ink or the movement of your hands, talks about how you feel. And trust me, when you get used to this expression of your emotions, this is definitely way cheaper than psychiatrist or shopping. Except if you're shopping for art materials though, lol.
If you feel like trying this out or you have been doing it and you needed an inspiration, I hope this mixed media art journal tutorial I made will spark a positive emotion in you.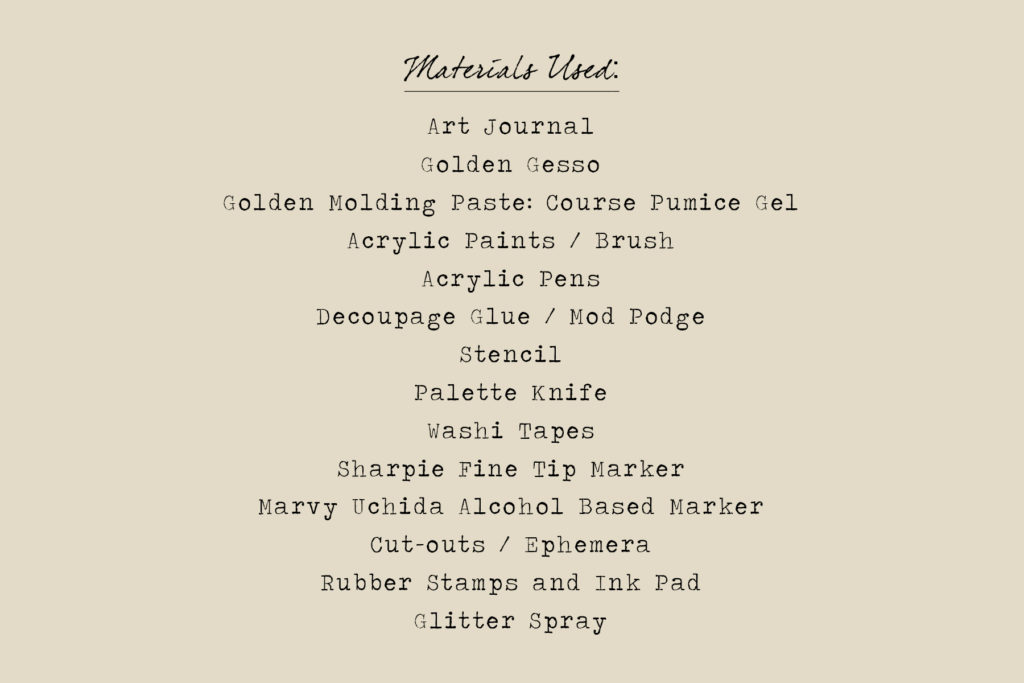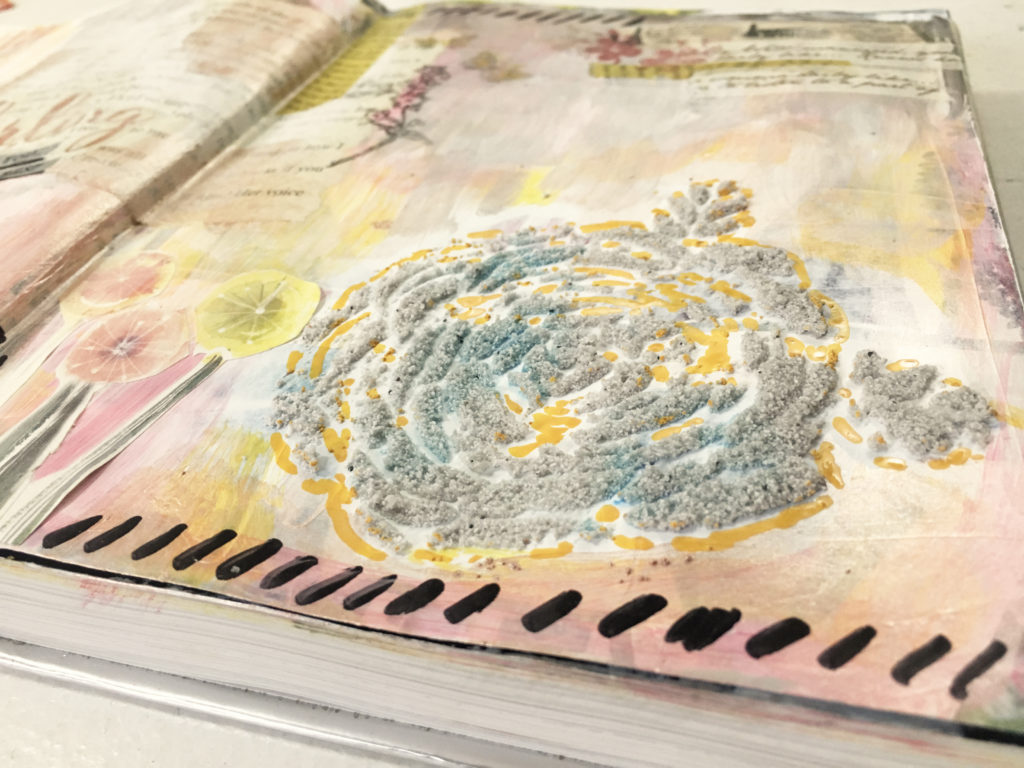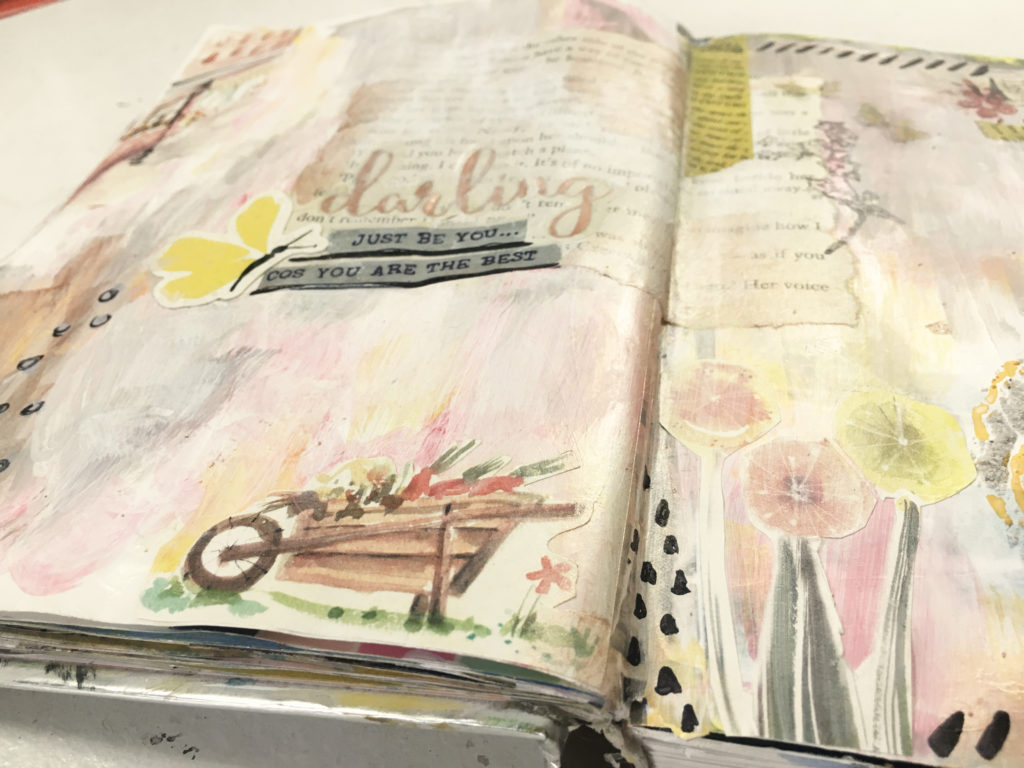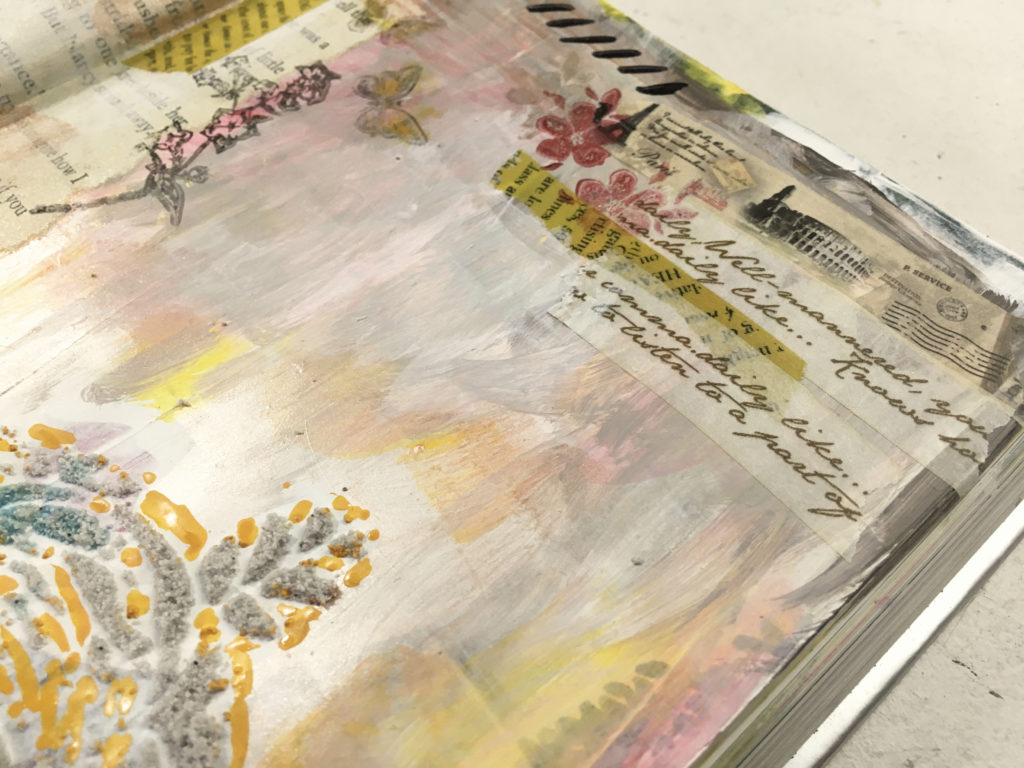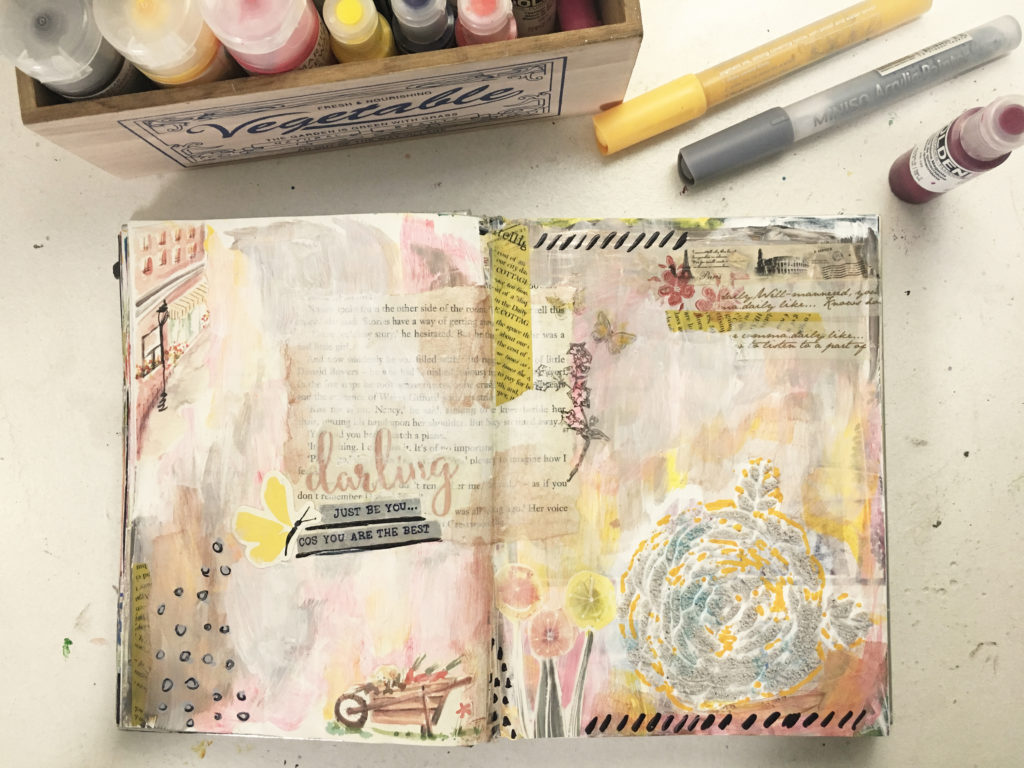 I truly hope you'll be inspired with this and will try it out. I have few more videos that I'll be editing soon so in case you didn't find this spread quite interesting, maybe some of my journal pages will. And this is quite a good practice if you want to spark some inspiration. Although, truth be told, it's not as easy as it looks.
But I guess, at some point, we already trained our brain to overthink sometimes and think of a form. But mixed media art or intuitive painting is meant to release your thoughts and not to think what form to make.
Anyway, have a great week ahead and Happy Chinese New Year friends. If you felt you started the new year last January a bit odd, this Chinese New Year might be a great excuse to start over again.