Journaling on my traveler's notebook is my way of keeping memories. I'm already on my second traveler's notebook but it's just recently that I decided to film it and share my process.
Then few months ago, a friend of mine, Cham, introduced me the Junk Journal Makers PH. A page on Facebook about using junk journal or jujo. Then they had a design challenge for this month – goals. I never journaled about my goals before. I just wrote them on my journal. So, I thought, it would be nice to join and journal about it. Also, another way to push me from creating something.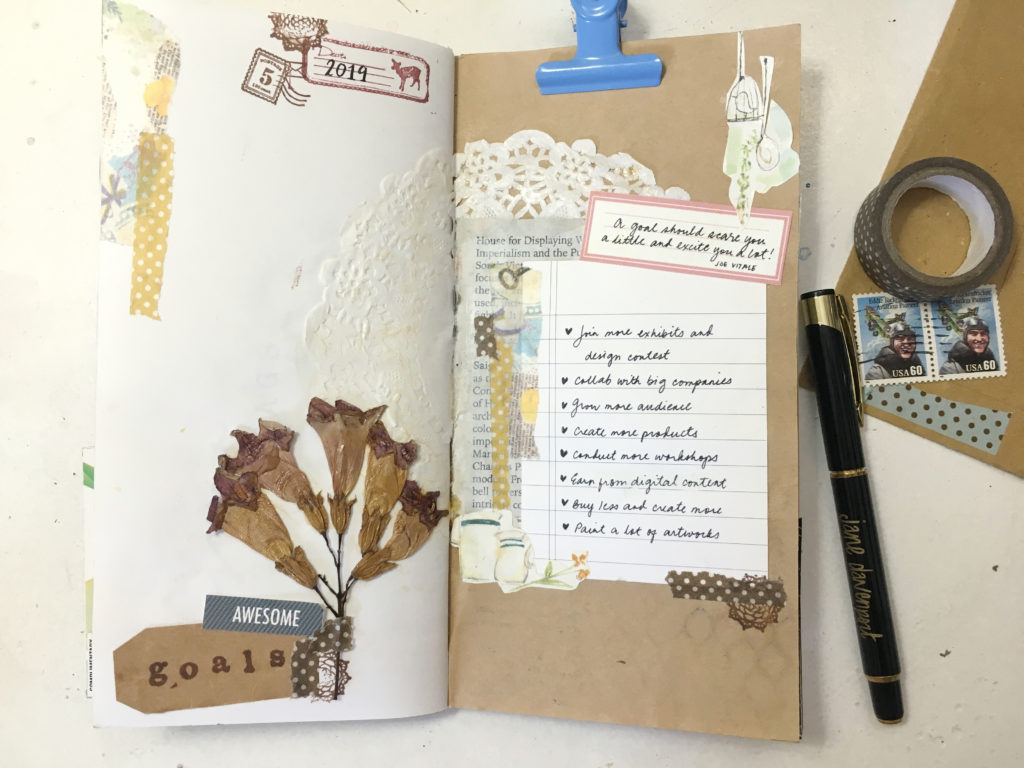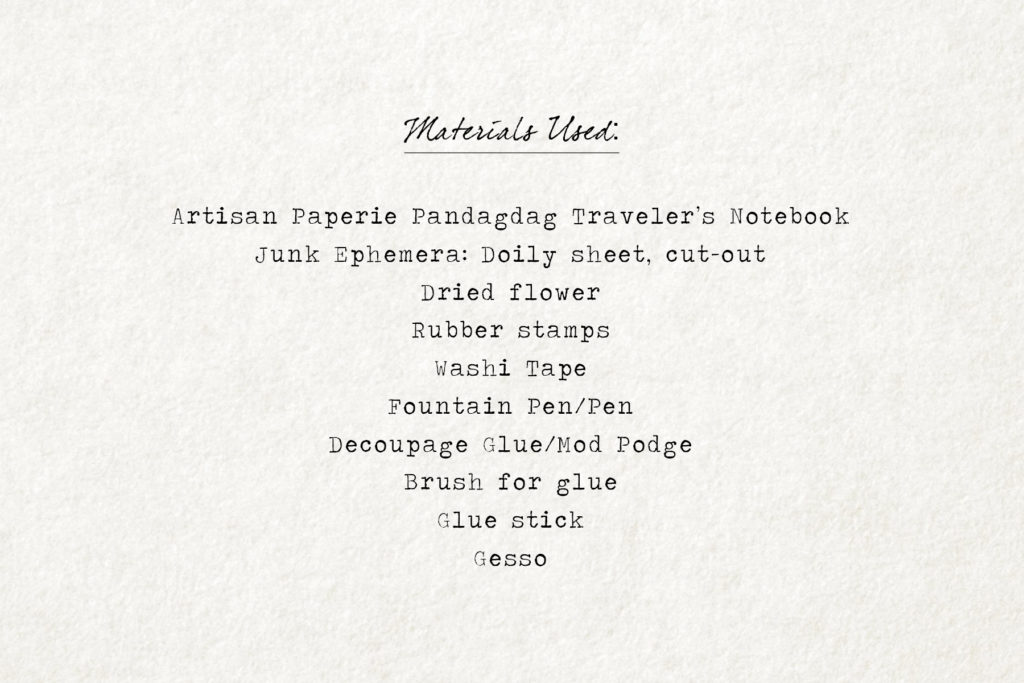 To show you my process how I designed this spread, here's a video you can enjoy.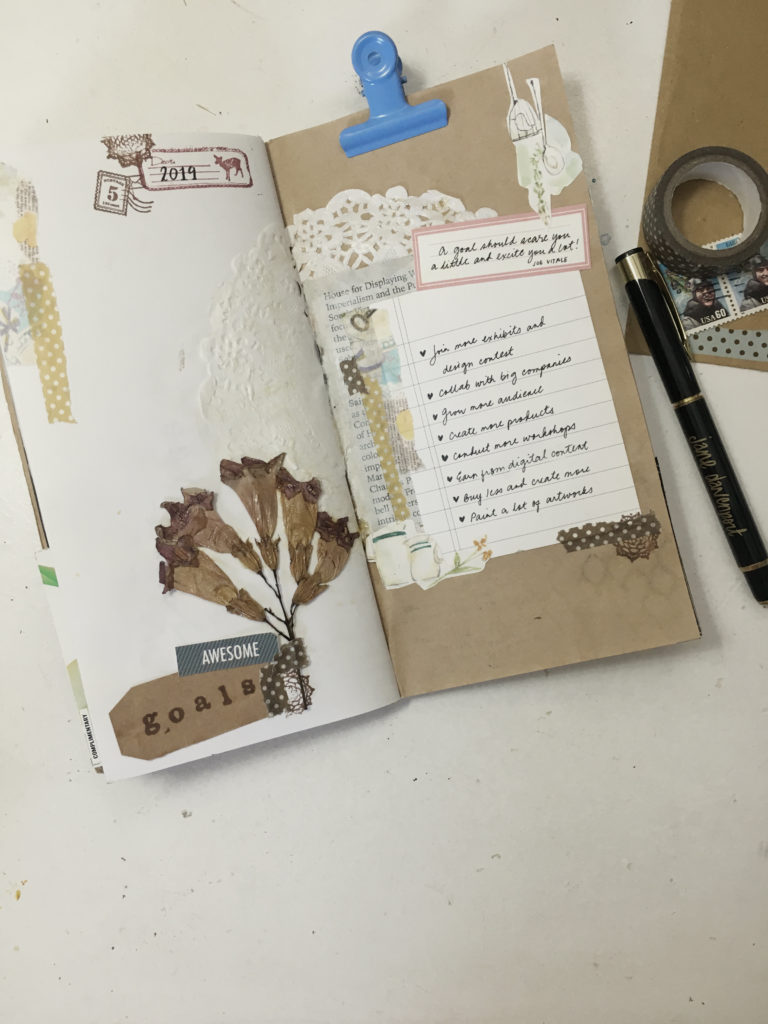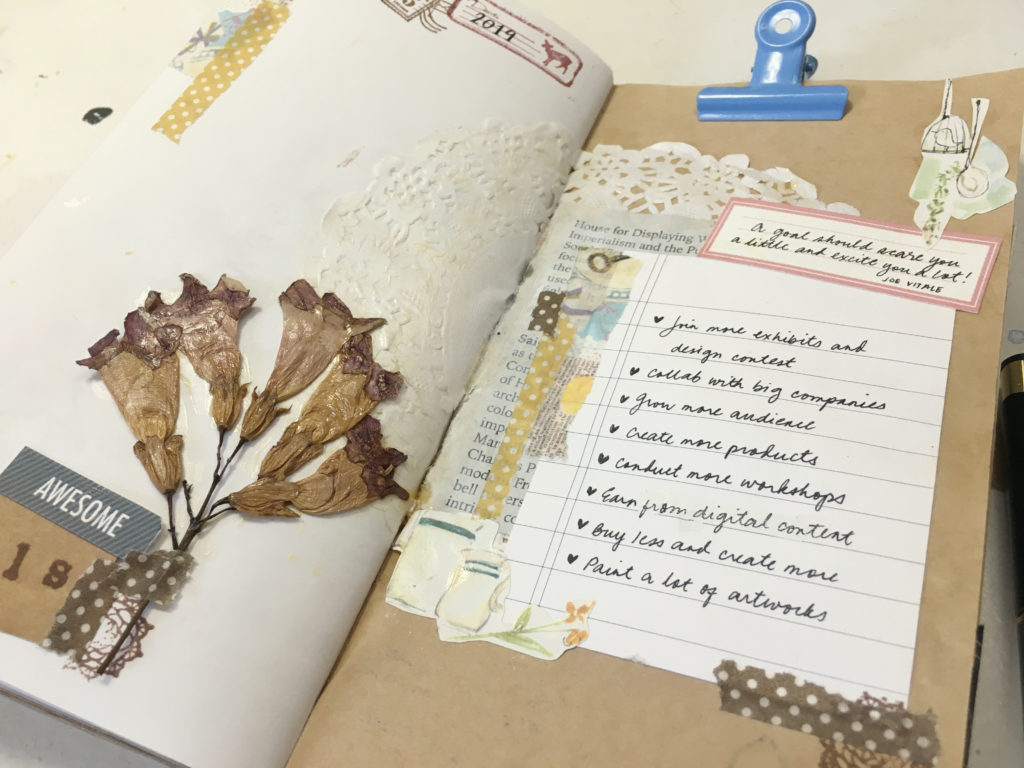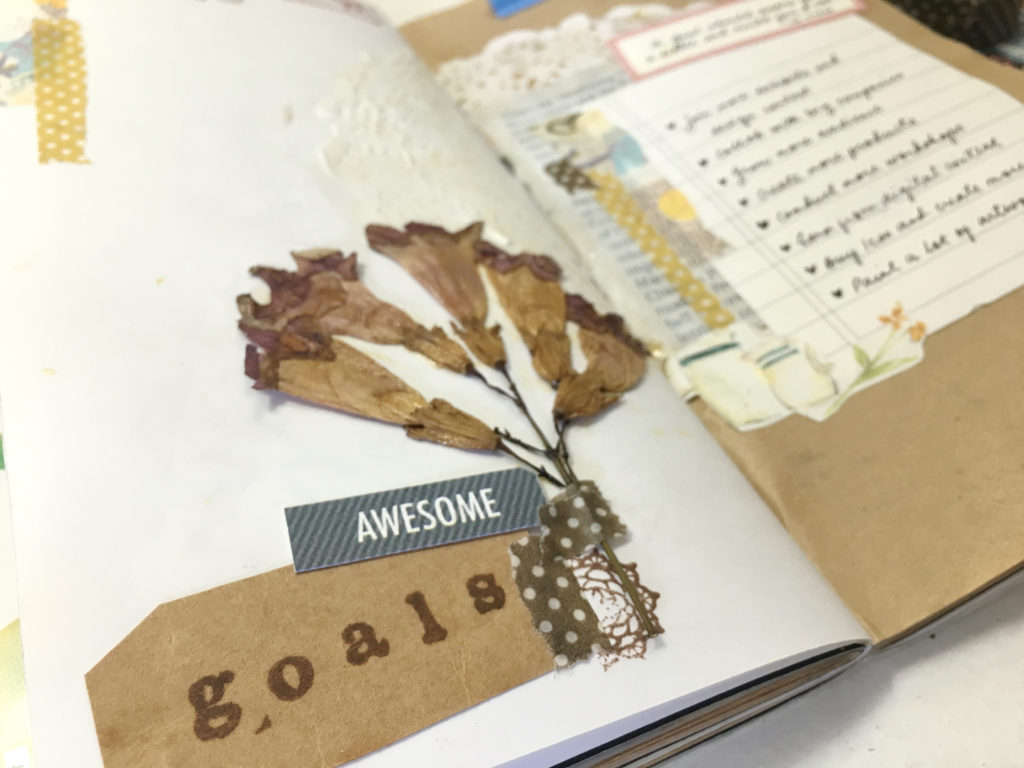 If you haven't tried junk journaling, just simply try collecting few things that you find quite interesting like cut-outs from a magazine, notebook; old envelope, patterned paper or gift wrapper and newspaper, even tissue; dried flowers are quite a nice touch;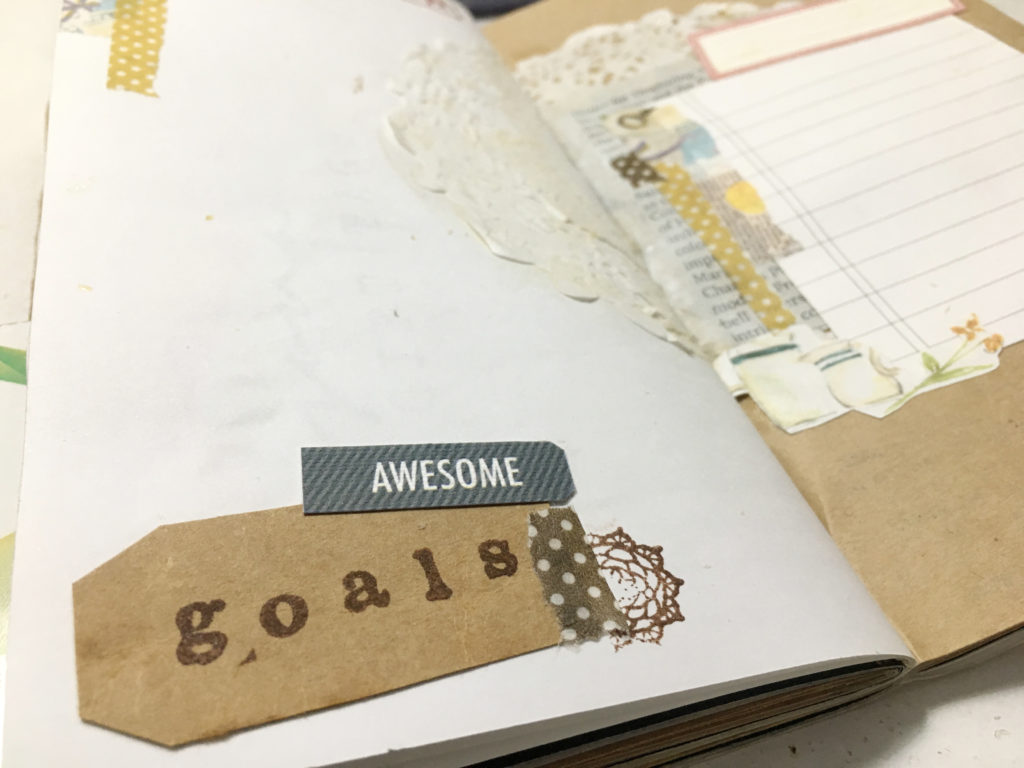 I hope you find this inspiring and quite simple.
Anyway, can you imagine we're down to few more days and January is over. Just like that. I'm not quite sure where my January went. Seriously! I had a steady first month of the year, but I cannot say I accomplished a lot. But I will try to blog more and update my YouTube Channel with more tutorials or share my process.
I wish you a great week ahead. May you be inspired to do something creative. Next post will be about creative journaling.