If there's one thing I like apart from crafting and painting, it's curating a kit.
This is my favourite part whenever I have workshops. I really enjoy curating anything for crafting or painting. And I'm so happy some of my friends and people who knows me entrusted me to curate kits for them.
Last month, a friend of mine, Gay, asked me to curate watercolor kits for her daughter's birthday. And boy, I was so excited! Because not only I get to shop for art materials, I get to try them too.
And so, the shopping begins… first, in my shop, hehe. Then the rest which are not available in my shop, I scouted randomly in different school supplies stores. But I used most of the materials from my stationery shop, Artisan Paperie.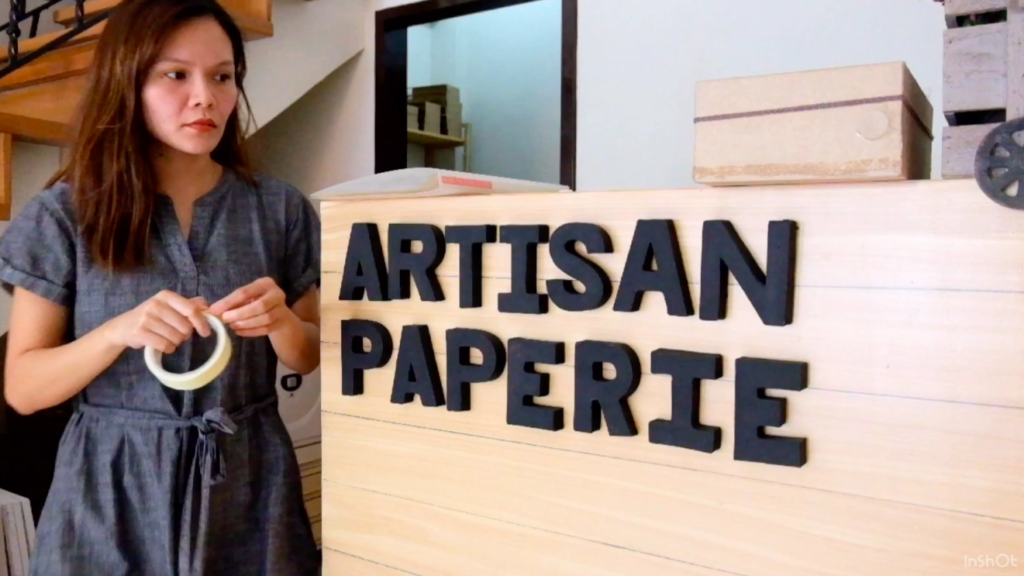 After I shopped for the materials, it's time to play and test if it's doable with kids. Yes, I try everything first so I would know if the kit is already enough or if it still needs something else.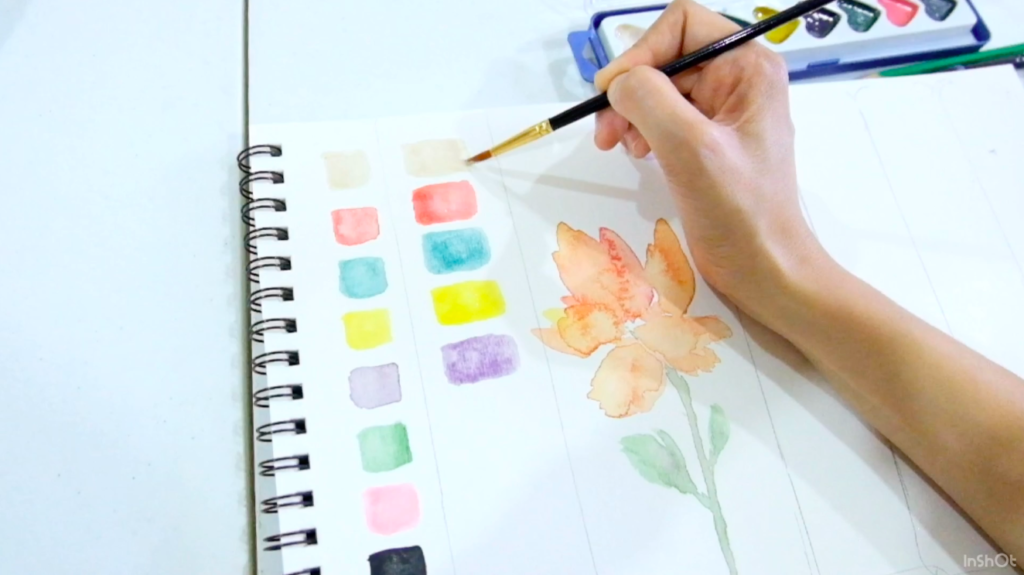 After playing with the watercolor set, I needed a folder for the watercolor papers. I'll be using a big pad and will have to cut them according to the size of the box. So, again, I looked for stock papers that we used for the invites before and found these colored ones. Then, I added label stickers and enclosed it with eyelet and jute twine to make the entire folder look chic.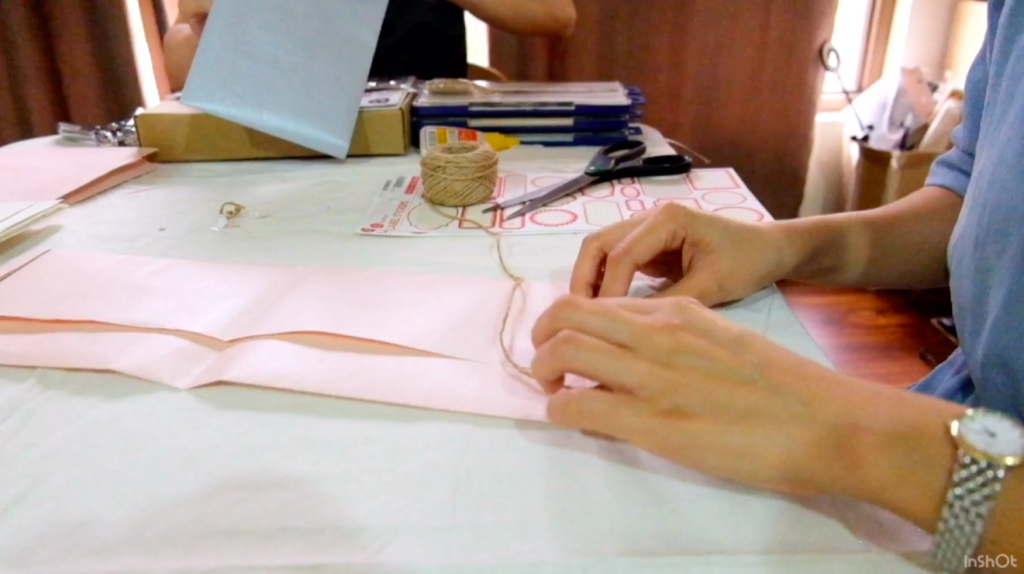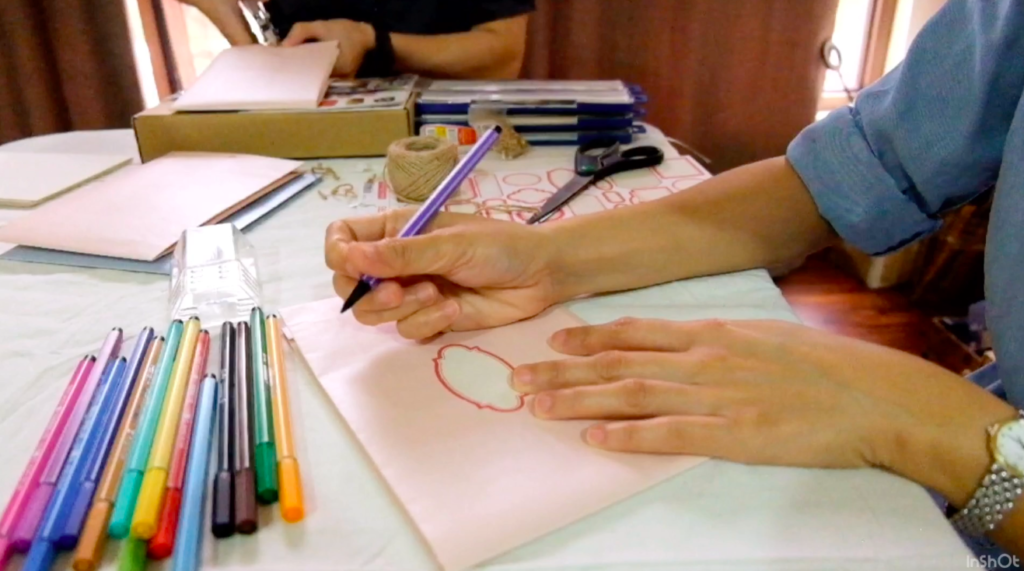 As I was making the kit, I have a special guest by accident. My guy version. He's Paolo Ramirez of Secret Garden. We used to do murals together with Ralph (Independence Day Heart at Abreeza) until I retired, lol. He was just supposed to deliver cookies but I made him helped me prepare the kit. I asked him to draw for the artworks but he refused and took care of Nicolas instead, lol. Smart one, Pao.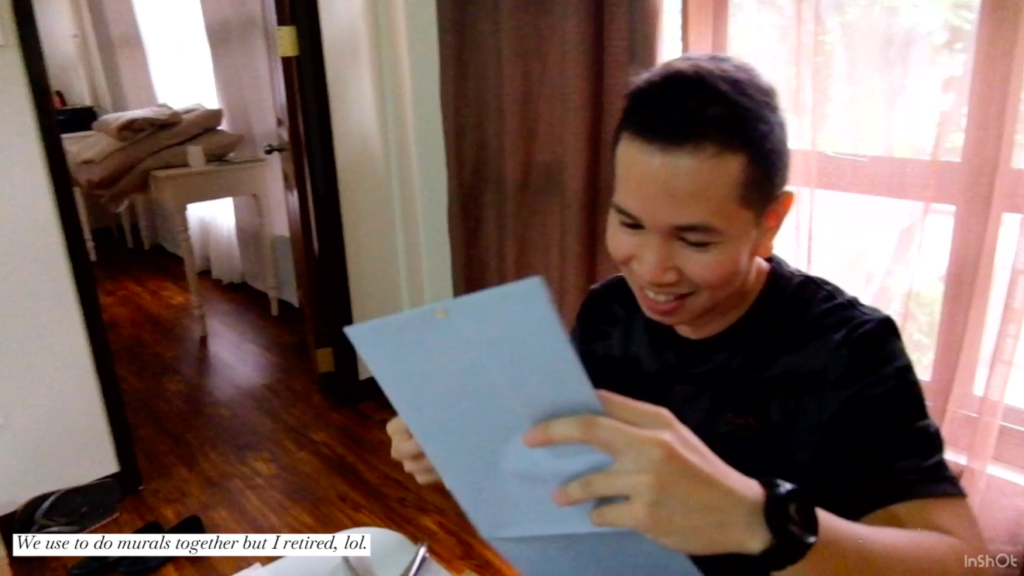 And since Paolo won't do it for me, I had to draw in outline the party animals so they can watercolor it as one of their activities.
I also painted dogs for each of them and added their names since Marion, the birthday girl loves dogs. This dog artwork was also part of the kit. This was quite challenging because I never painted dogs before. I tried painting birds back then and it looked so bad.
However, I noticed lately since I became a Mama, I enjoy my new style of drawing and painting. Which is somewhat just simple and loose. If I may add, it's becoming cute as well. Which I had a hard time accepting before. I mean, I wanted to try the cute style, but I always find it ugly… I guess, having a limited time, I'll take whatever style I can for now. Then not until I saw most of my new drawings and find it not that bad after all.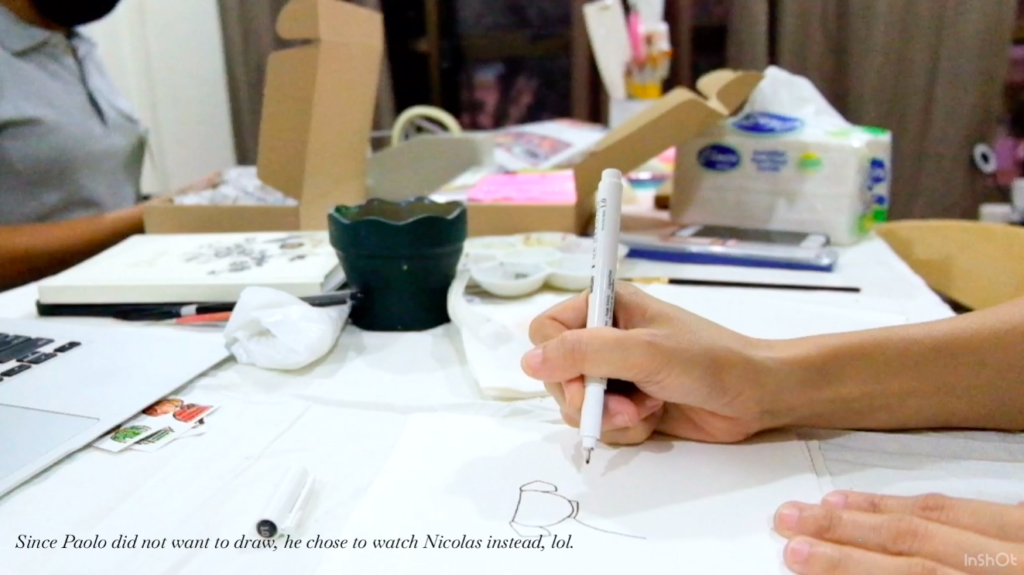 After everything was good. It's time to assemble all of them. As much as I can, I personally check all the kits one by one.
Here's the entire watercolor kit I curated…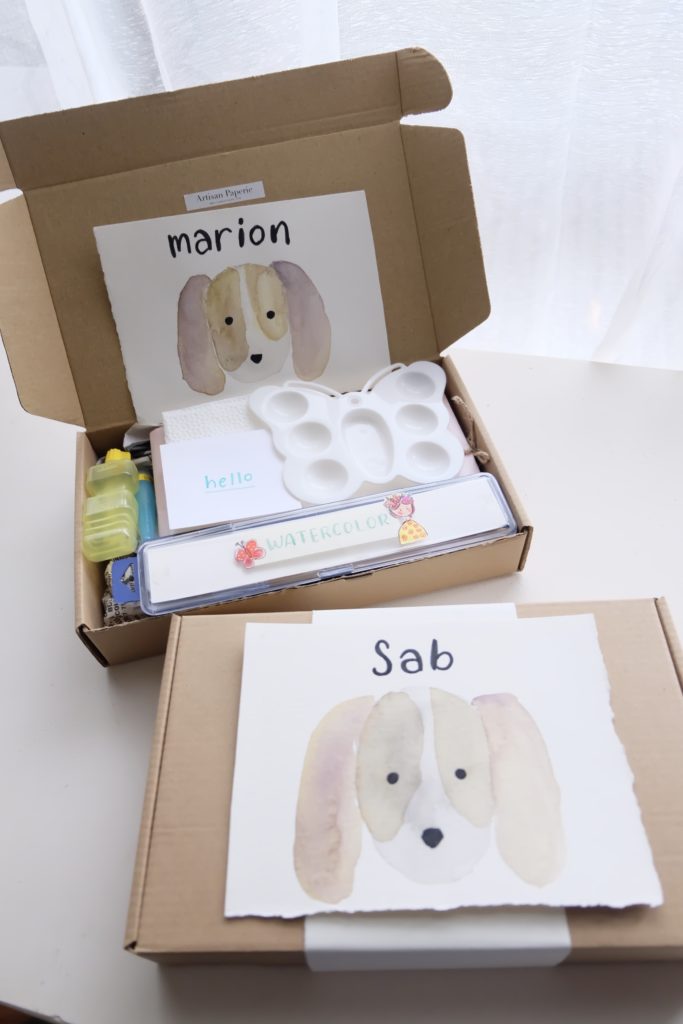 Here's the studio vlog while I was preparing the watercolor kit.
Gay, sent me this photo from Marion's birthday. Some of them had not arrived yet when they took this. I'm guessing from their look, their pretty excited to open it.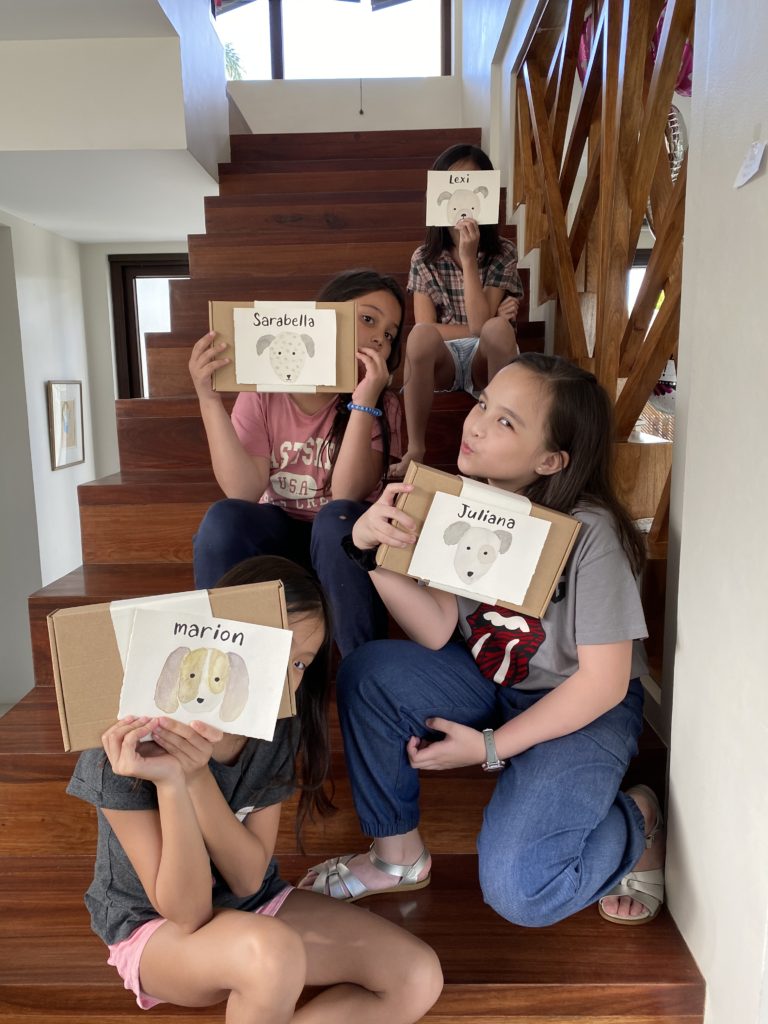 Oh, I just love it when parents ask me to either host a craft party or just simply curate something for their kids. I've had few craft parties before. My very first was a Polymer Clay Craft Party. I've also had Tie-Dye Craft Party. I had a Stationery Craft Party, Felt Superhero Craft Party, Rubber Stamp Craft Party but wasn't able to blog about them anymore.
I'm quite excited to to create one for Nicolas or maybe for my nephew, Magnus. It will be challenging though because it must be for boys. And most of my friends' kids are girls.
Anyway, aside from the craft parties, I've had few workshops for kids in case you want to read about it too: Mobile Kite and Bird Cage; Kids Gone Craft; Photo Banner.
I miss crafting. More specifically with kids. It just gives me so much joy teaching kids. Hopefully, when the world will get better and back to normal, I can host workshops for kids again.