Something I like about social media is they show you what you've posted on the same date years ago. Although, I am recently and subconsciously inactive or on a semi-social media break. But this reminded me how I enjoyed posting before.
Yesterday, Instagram reminded me of the craft party I hosted 2 years ago for a sweet little girl, Reese. If it wasn't for the reminder, I would have forgotten about this and it's something I would like to blog about.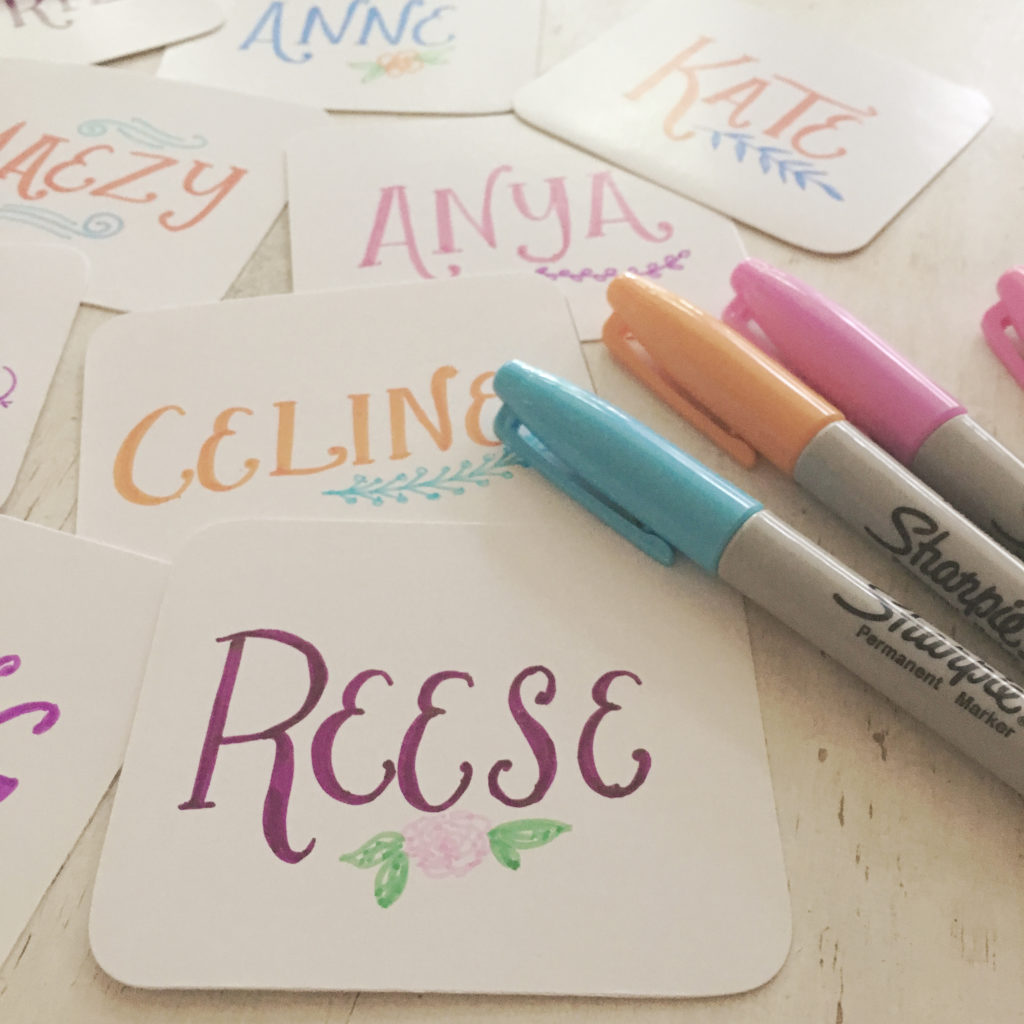 Her mom, Anne is one of my "suki" in Artisan Paperie. And that's when we became friends. Then she asked me if I can do a craft party for her daughter. This got me so excited as I always enjoy craft party for kids. Reminds me of my pre-school teaching days.
I offered few options and she chose the tie-dye with Sharpie. It's basically making a tie-dye pattern using the Sharpie markers. If you haven't heard of this yet… yes! You can use Sharpie on textiles and it's permanent and washable too.
One of my favourite part in hosting a workshop or craft party is preparing the kit. Oh, I just love curating kits. I choose them carefully and test them if it works well for the participants.
The kids will be making patterns on a shirt, tote bag and pouch. All materials were included in the kit with a drawing guide what pattern to make for the tie-dye. I also added a note from Reese as an extra touch.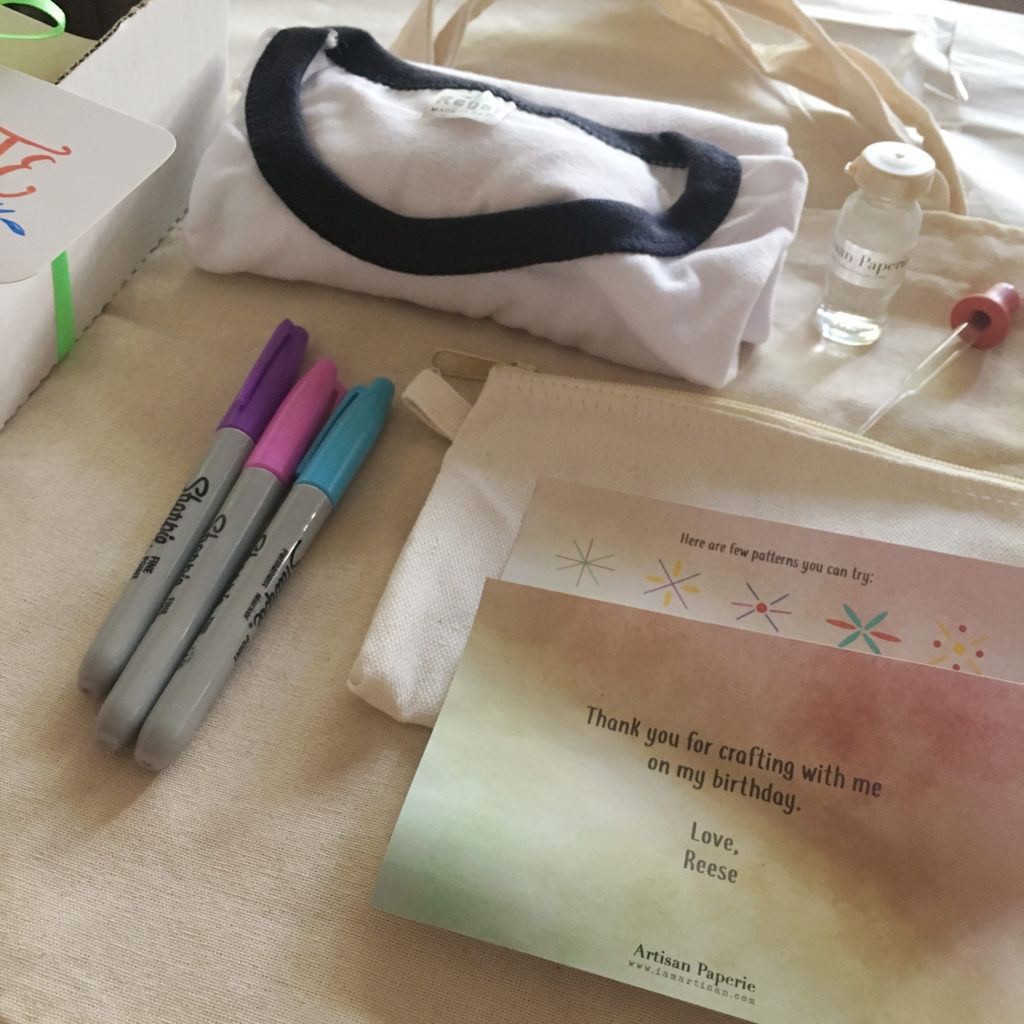 Few years ago, the option of Sharpie set was quite limited here. So, when I was in Vancouver, I brought few sets for the shop, Artisan Paperie. Thinking, some crafters/artists like me might need these colours. Didn't realise, it will become handy for a craft party. Each kid got 3 Sharpie markers in their kit. Plus few added colors to share.
I also used the Sharpie to make name tags.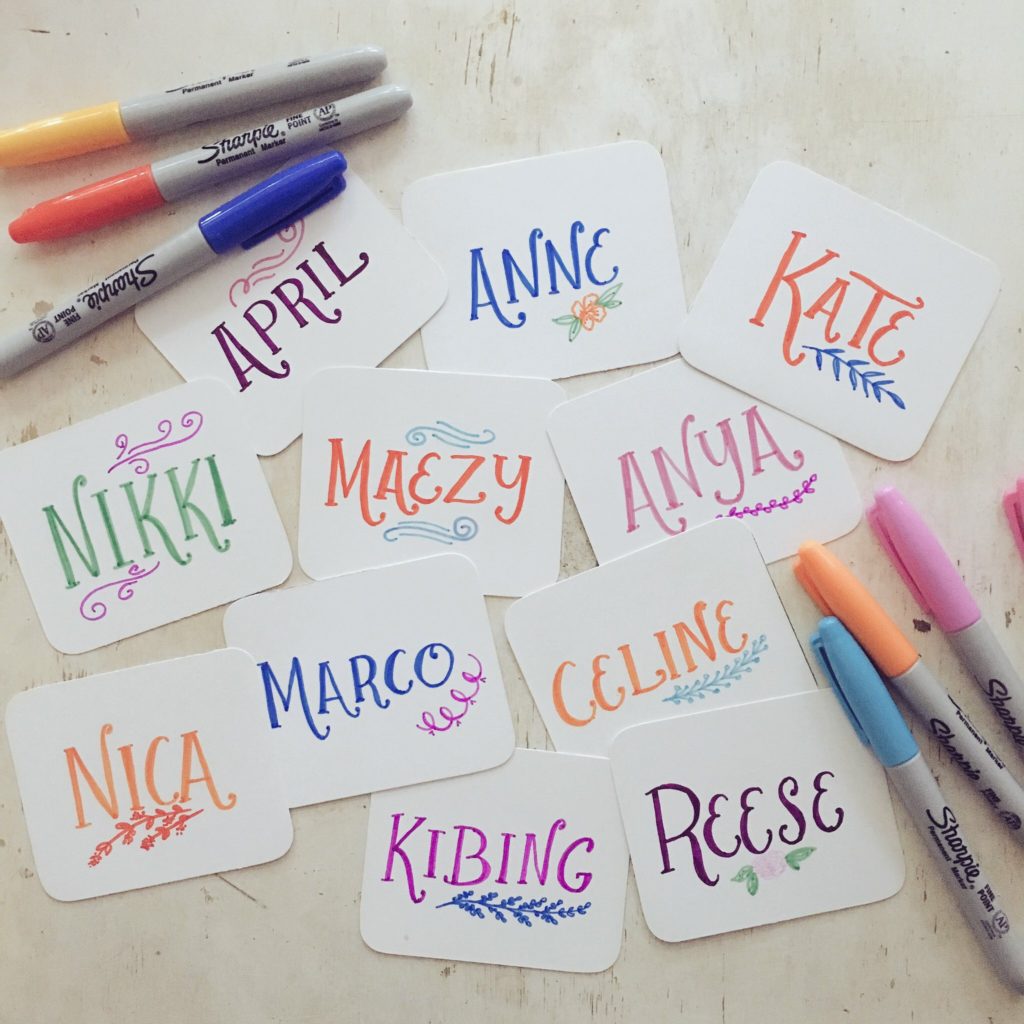 These were the projects we made. Too bad, I didn't have a photo of the tote bag. I'm not sure why. First, we made a shirt. Sea creatures were added to make it more interesting. Kids love to draw after all. The tie-dye the pattern of the sea creatures.
And here's the pouch project they're supposed to make. This was more of pattern making and writing their names to make it different from the shirt.
I felt bad for not taking a lot of photos that time. I added few paper decors to create the craft party mood. That would have been a nice photo. Gladly, I had an instagram story to show you more of the set-up. But then, I got busy during the craft party so I wasn't able to take more videos and photos while they're crafting.
This was from the old Yellow Hauz. The coffee shop doesn't look like this anymore. But we still have a function room. You can see the new look from the Daniel Smith Half Pan Set launched.
I also did a polymer clay craft party for Zoe before that. That was fun too.
I'm still on a maternity leave as of the moment. Artisan Paperie is still closed but maybe soon, I'll be holding small workshops or craft party in the new Artisan Paperie shop.
If you're interested for a craft party for your kid, feel free to shoot me an email at helloartisanpaperie@gmail.com. Let's see if we can arrange something and schedule it.