Last year, Daniel Smith released their very first half pan sets. I've seen reviews from Youtube already so imagine how excited I am when Ethel of DE's Artroom mentioned that they're bringing it in the Philippines too.
And the exciting part was… they'll do a tour from Luzon, Visayas and Mindanao for the launch. Usually, we Davaoeños would still go to Manila to experience events such as this. Luckily, DE's Artroom brought it here.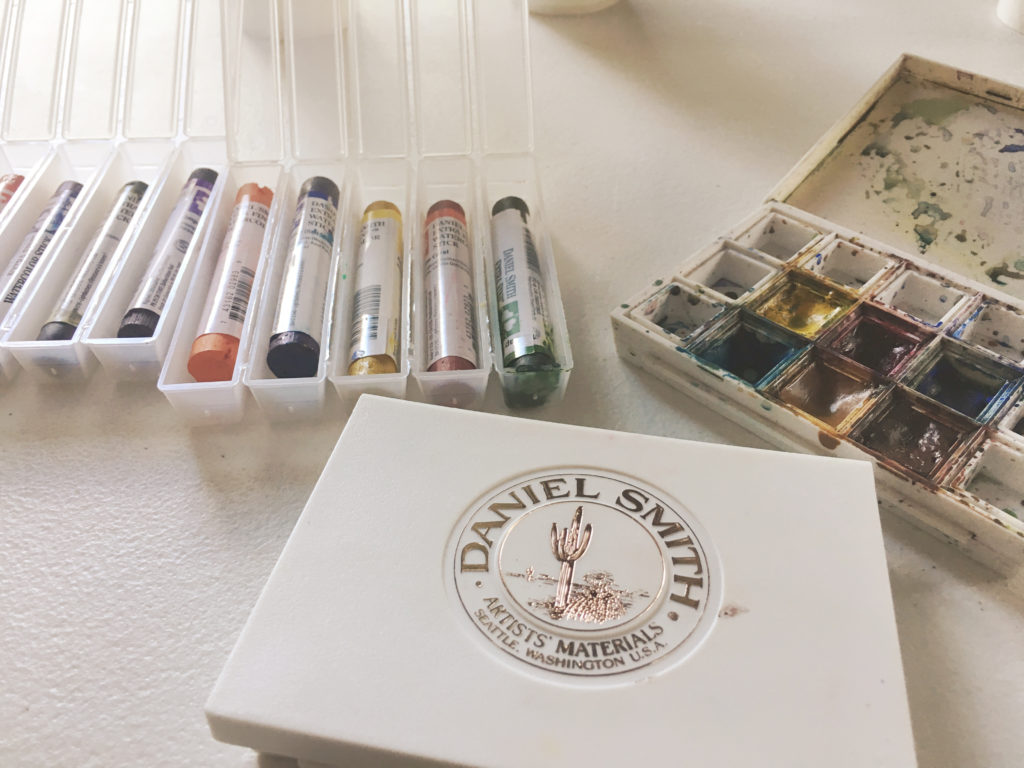 First, they launched it in Manila. Then in Cebu on March. Then on April here in my beloved city, Davao.
When Ethel confirmed that she wanted to do the launch in Yellow Hauz, the excitement grew everyday. Seriously, I probably talked about it almost everyday.
So, came the second week of April, which was also my birthday weekend. And the Daniel Smith half pan sets were officially introduced here in Davao.
The event started around 5pm. Few watercolor masters and friends came by earlier.
DE's Artroom had a pop-up and of course testers for anyone to try. What I really love about DE's Artroom is they are so generous and so willing to let anyone try and experience Daniel Smith. I seriously think, if you want to paint an entire watercolor pad here or in any of their events, they will totally let you and encourage you even more. That's how they want to enable anyone to be an artist.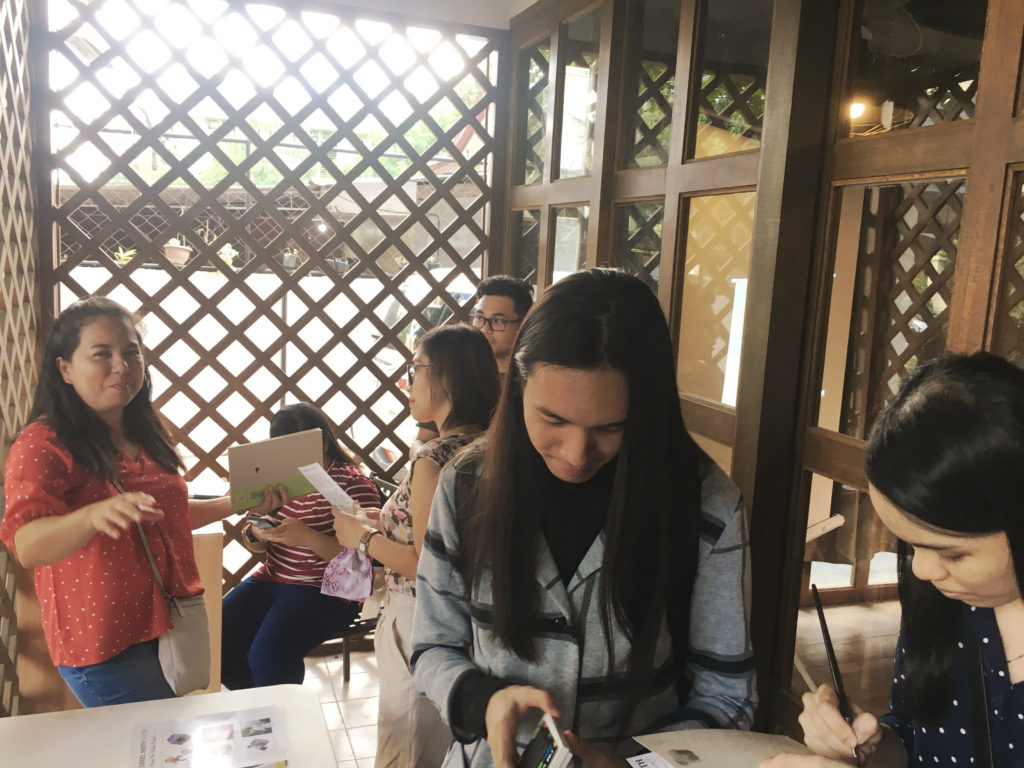 Yes, friends! All the half pan sets had testers. Plus the colors available in tube. You can make a swatch from it or a painting if you want to.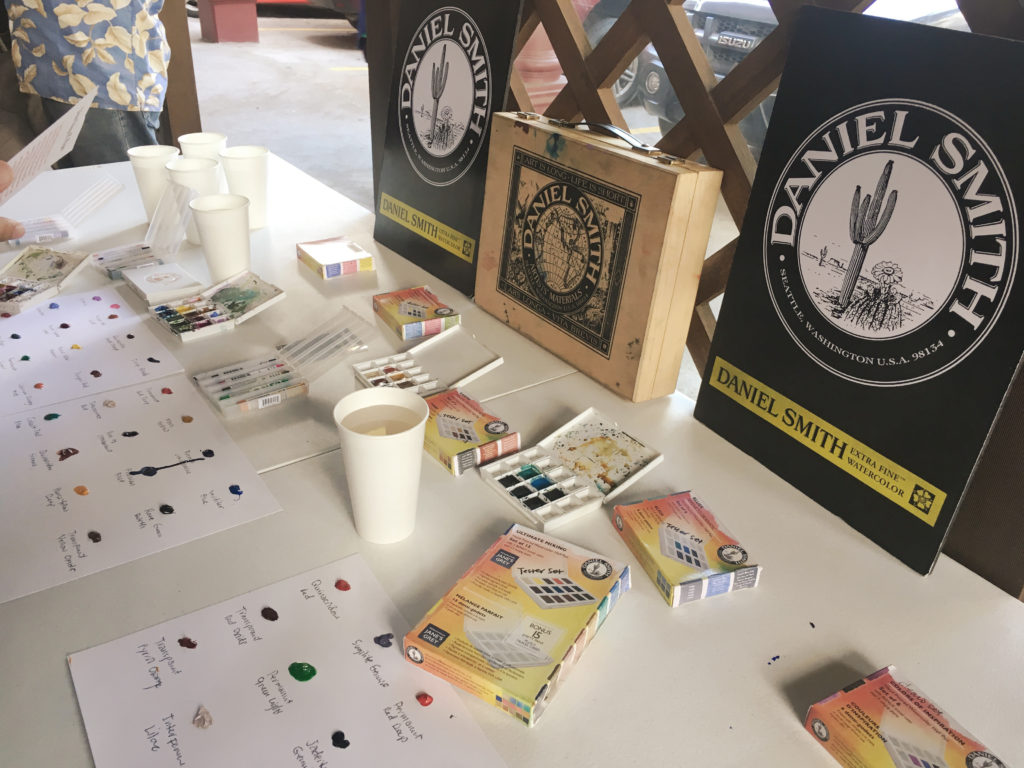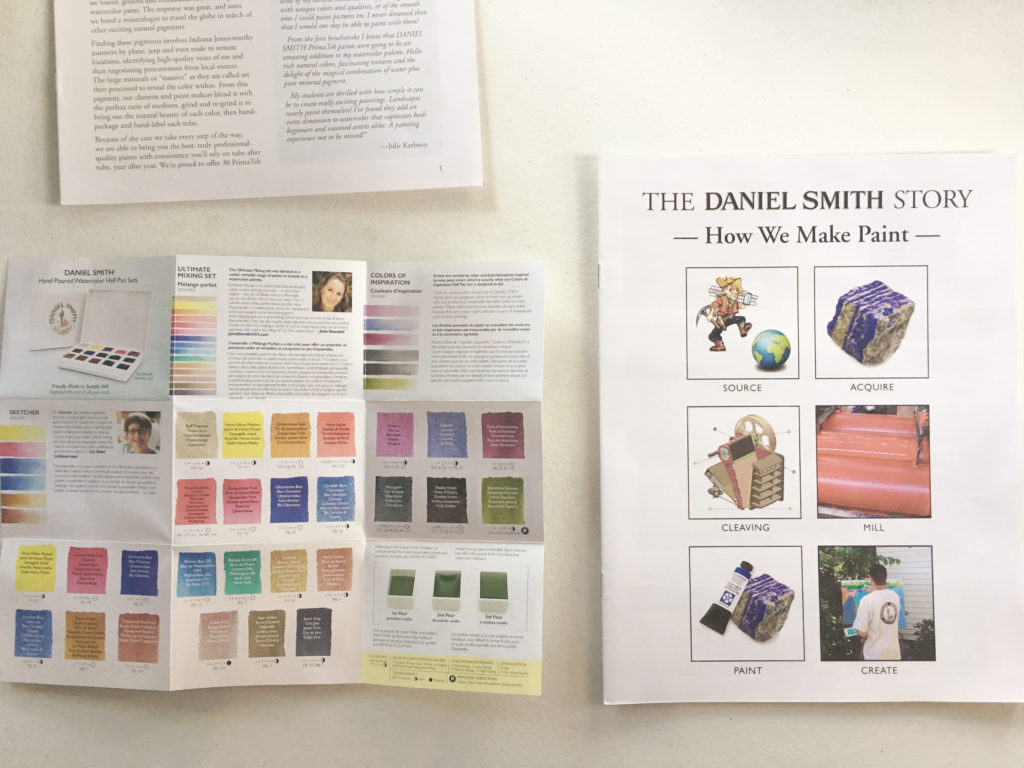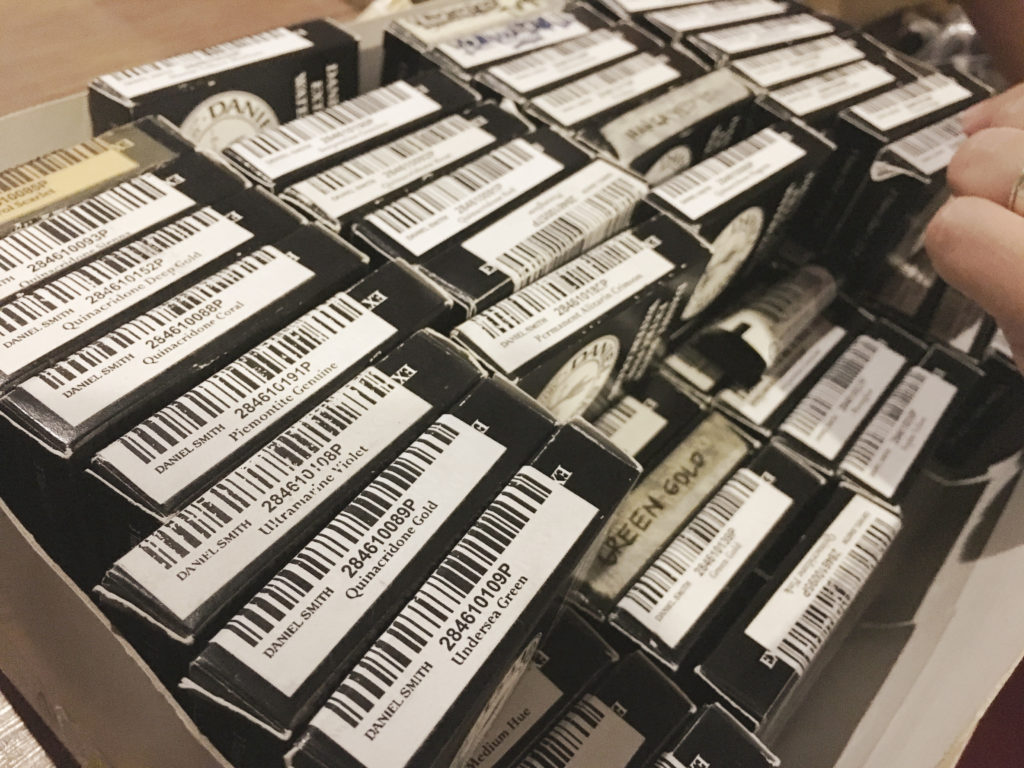 The event started off with Sir Lito Pepito sharing his thoughts and experiences with watercolor. He's our mentor here and president of Davao Watercolour Society. I'm so glad, we already have a group like this here in Davao.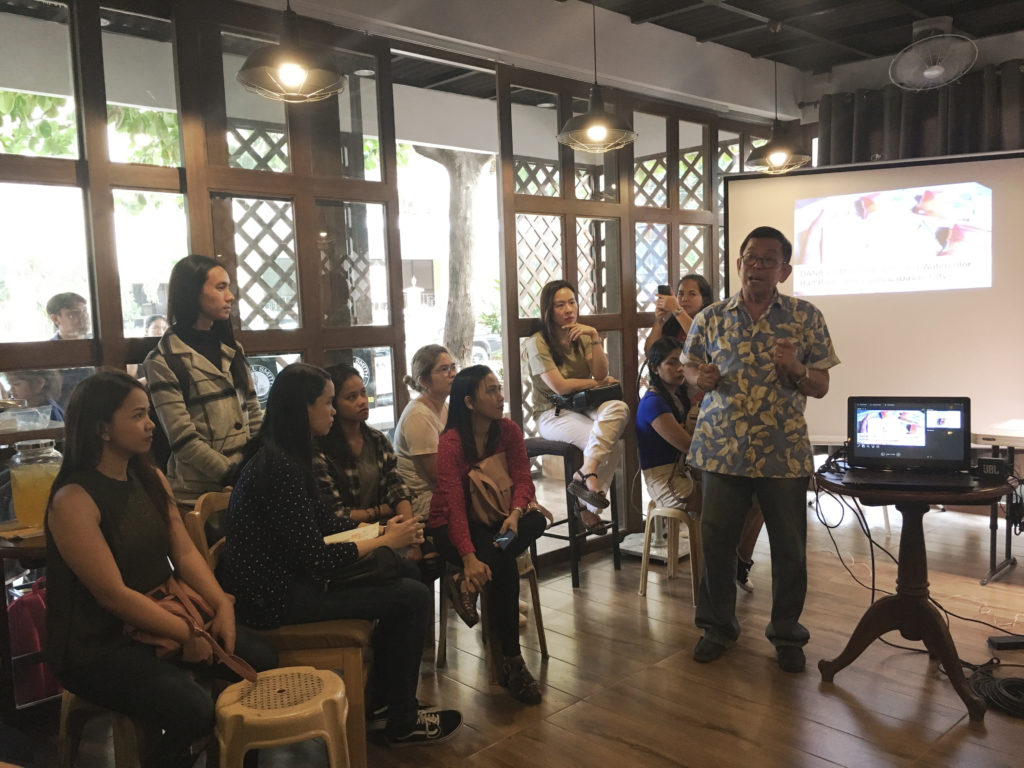 Then, a painting demo by sir Gilbert Miraflor. Also a master of the DWS group. Not to mention, award winning artist here and abroad.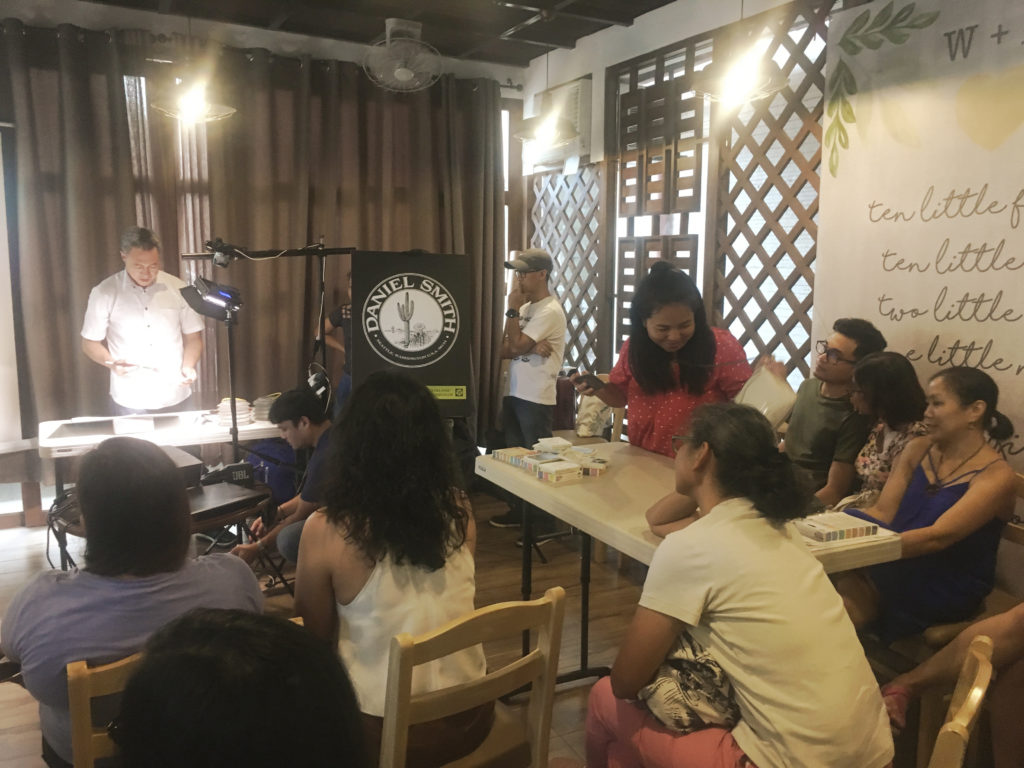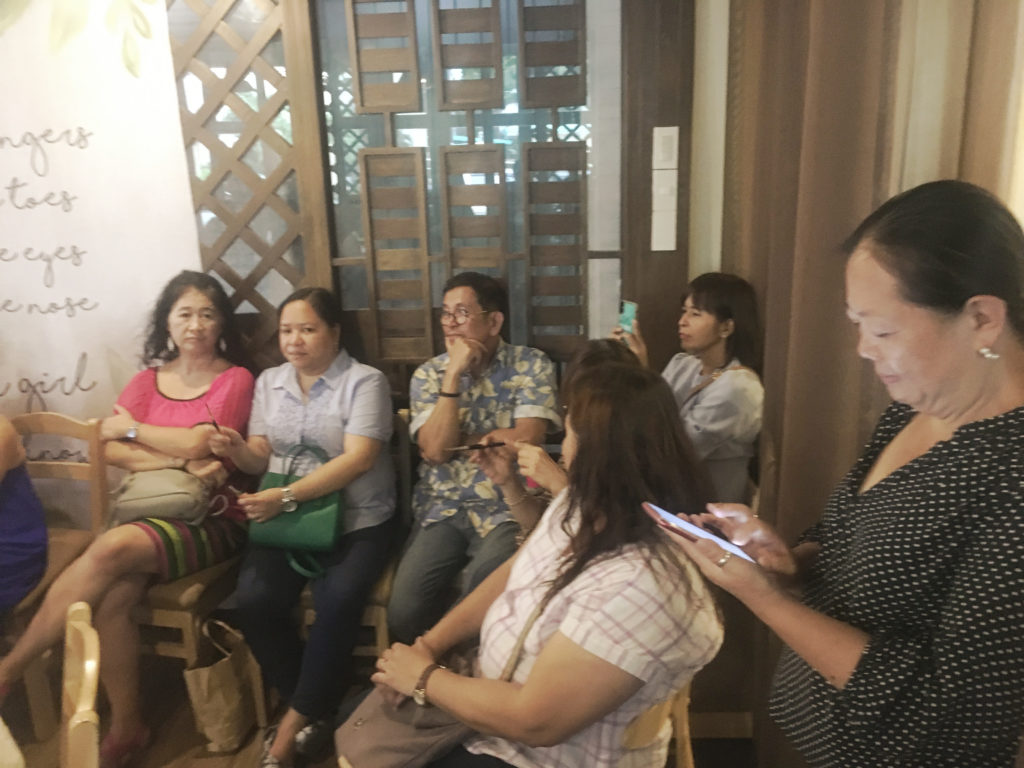 This was the output of Sir Gilbert's less than an hour demo. I wish I can paint something like this in less than an hour. Even my postcard paintings were more than 2hrs. But as sir Lito would say: if you keep doing it then you'd master your tool and eventually, you can achieve painting like this too. Well… he'd say something like that, lol.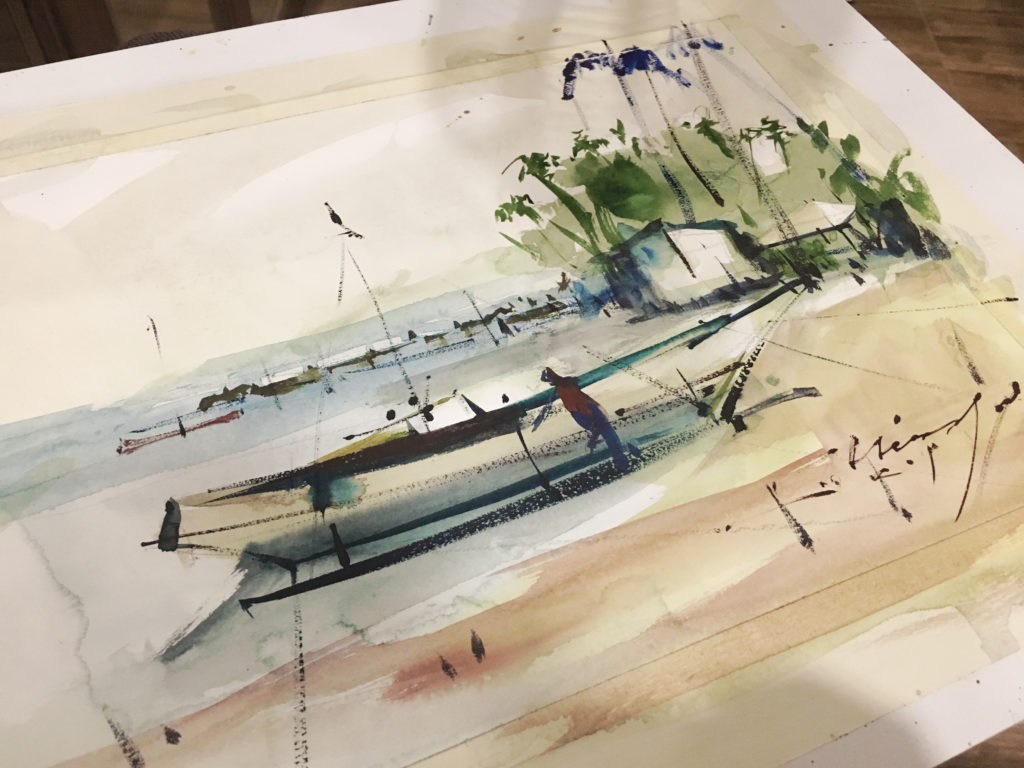 Then after, it's Dino Pajao's demo. He's Ethel's husband. And both of them runs the DE's Artroom business.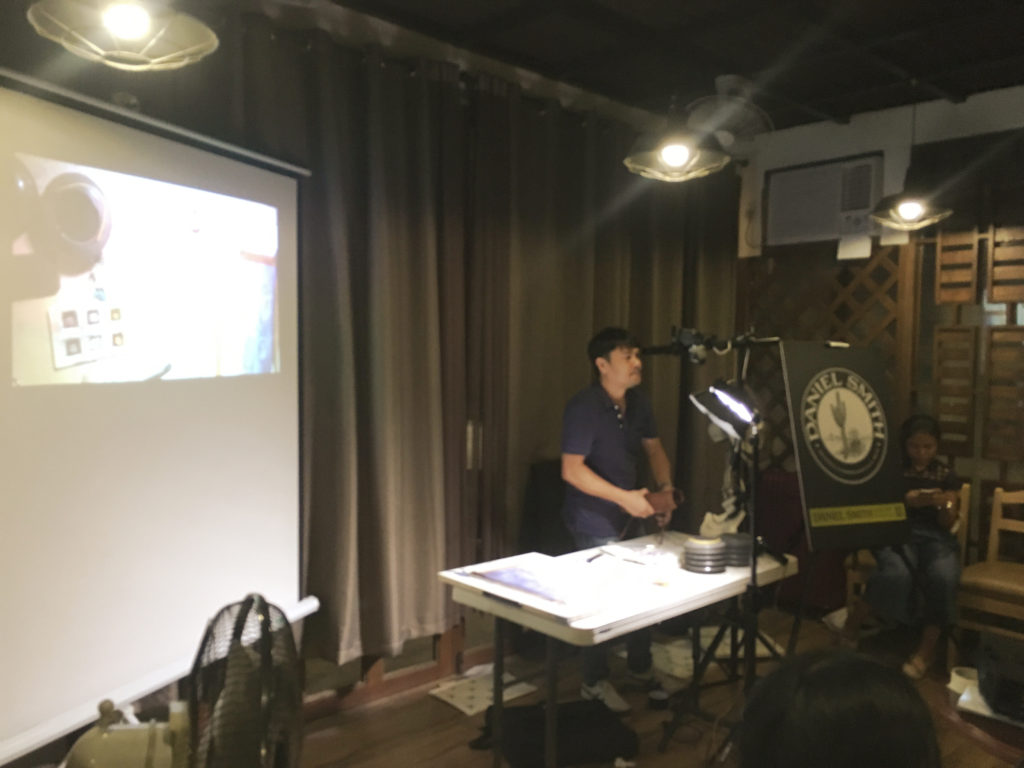 And by the way, Dino is one of the official Daniel Smith artists. As in, like he has his own dot palette selection. Couldn't be more proud. Such pride that brings us Filipinos.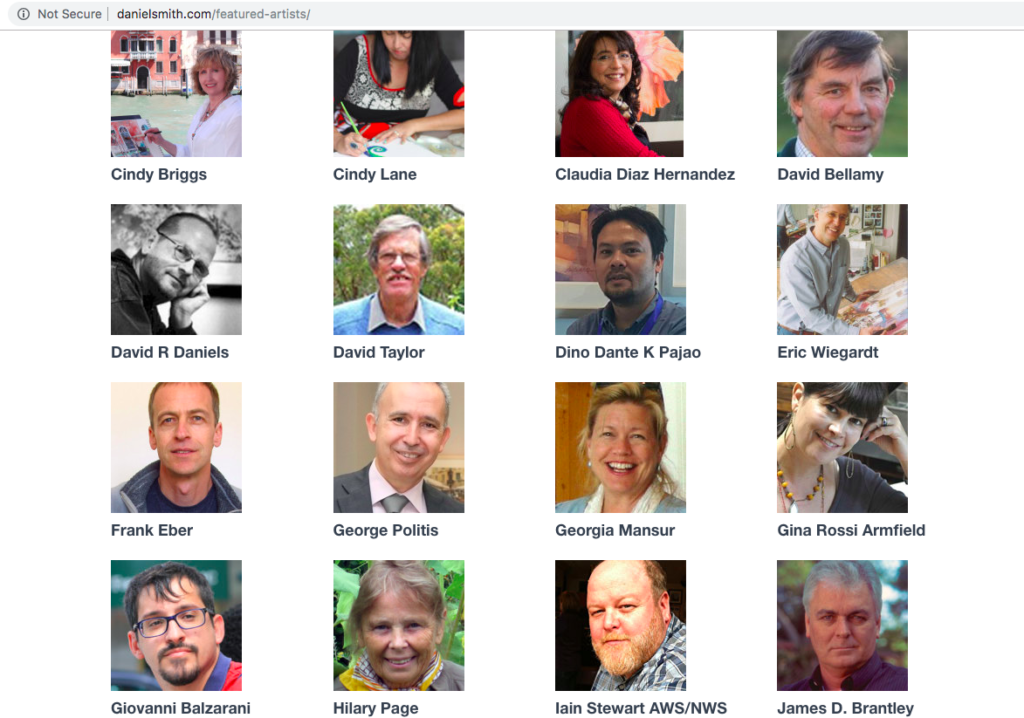 Anyway, I totally missed his demo. Just like sir Gilbert's. The photo was even blurred (urgh!) That was taken after his talk.
This was the time, I realised how my life has already changed now that I have a baby. I couldn't concentrate much on accommodating the guests (plus the customers of Yellow Hauz) and listening to the talks and demos. I can usually do multi-tasking in every event or activities that I'm involved with. But this time… it was different.
I had to go back home just as Sir Gilbert's talk because Nicolas needs to feed and rest plus it was quite hot that day. We don't have a yaya and Wacky was working; my Mama was also busy, so no one can look after our little boy. I decided to skip the talks and be with my son.
It was also a realisation for me that day. That for now, I cannot do everything that I used to anymore.
Honestly, it felt weird. But not in a bad way. I am happy in the season I am right now. Though, there are times when I feel left out and unproductive when it comes to the art world. But then, this was also the time I realised, art and career related or events like this can wait and it will happen again next time. But spending time with my son will pass by like a fly and I don't want to miss that.
So, after the talks, I thought, I can still catch up on few pointers but I missed it. I went down to check on them (Yes! Our house is just above the coffee shop), found them packing up, chatting about watercolor and stuff.
Gladly, I was able to join the photo opt, yay! Felt like I was there the entire time, lol. Some already left though.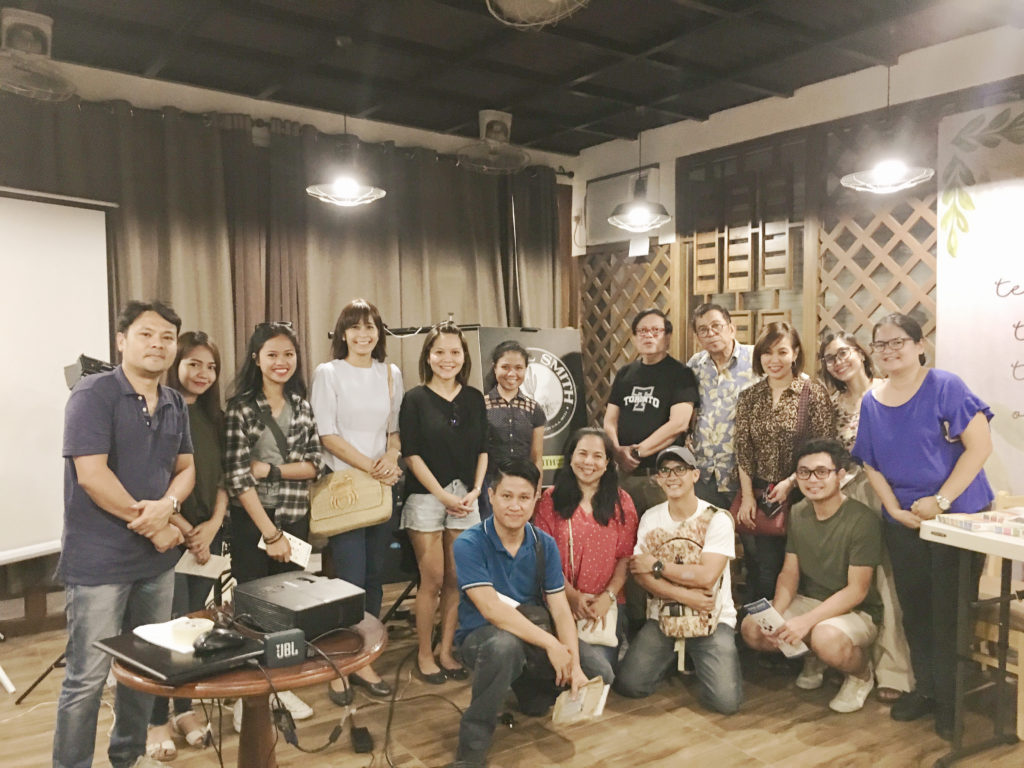 The next day, Dino had a portrait workshop at Yellow Hauz still. It was my birthday and it could have been nice to continue my birthday tradition. Coincidentally, I've been attending or hosting workshops, during my birthday. Last year, I attended another art kamp class and I had a dreamcatcher workshop in Siargao. Then 2015, my first Art Kamp and finally conquered that painter dream of mine. This year would have been another chance to learn.
I guess, I'm learning a different art this time. The art of being a mom.
I don't have a photo of Dino's workshop since I couldn't leave Nicolas. I also wanted to join this, but I thought, I can't concentrate plus Wacky has work during the workshop. So… again… I thought to myself, I can join next time anyway.
I feel bad I wasn't able to entertain Ethel and Dino that much. Gladly, they have friends here in Davao and it was their time to catch up with them too.
Then I was so surprised when Ethel handed me a gift. Super duper beyond happy. She already gave me her extra empty half pan and the tube paints the day before. So, I can't believed when she gave me a birthday gift still.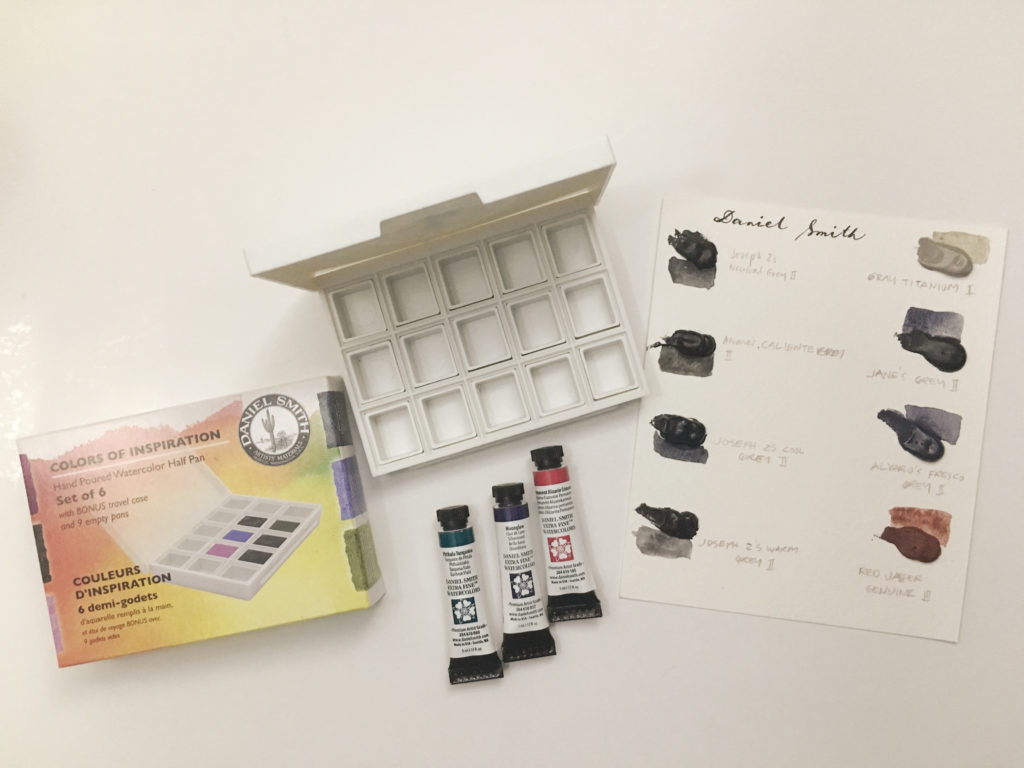 They also gave me samples of the new Daniel Smith greys. Which by the way, they are very much willing to share during their events. That's why make sure to attend. Aside from the prizes or giveaways, they'll let you try the entire color swatch of Daniel Smith watercolors.
Apart from the watercolors, I was most touched when they gave me their paintings.
I don't know if you've tried bartering stationery when you're still young. But it felt that way, you have your own stationery collection, but when someone traded it for another, you'll treasure and keep it. Except this wasn't a trade, lol. Nonetheless, it felt that way. It's kinda hard to explain. To me, an artist giving a painting is like a letter painted instead of written.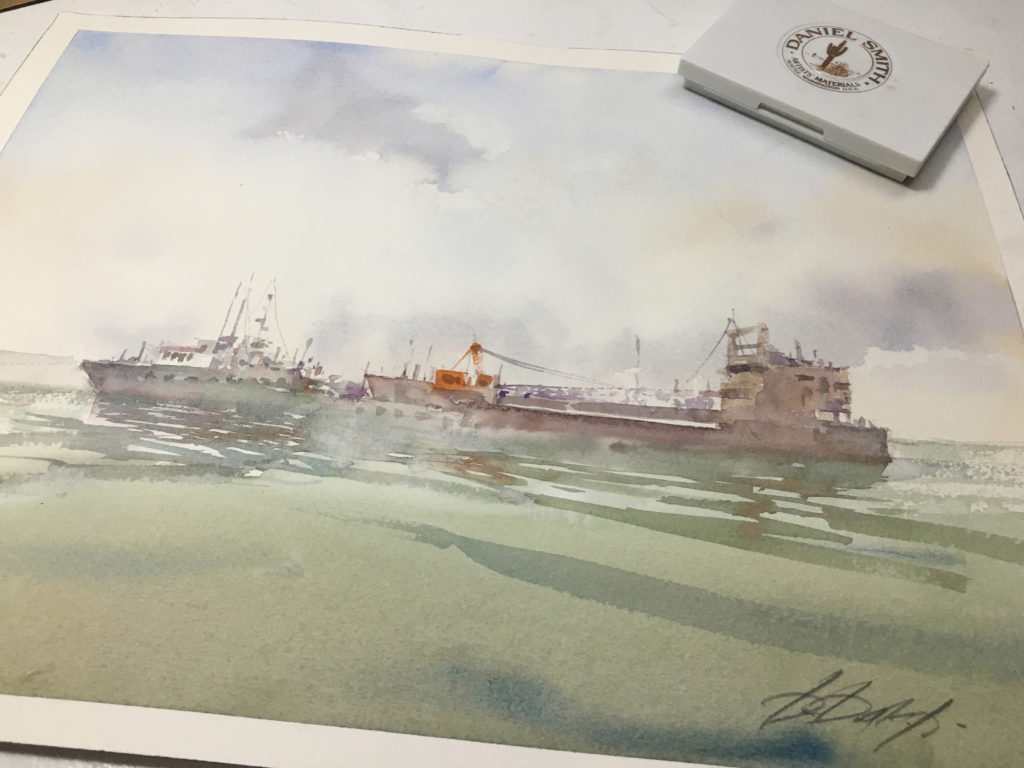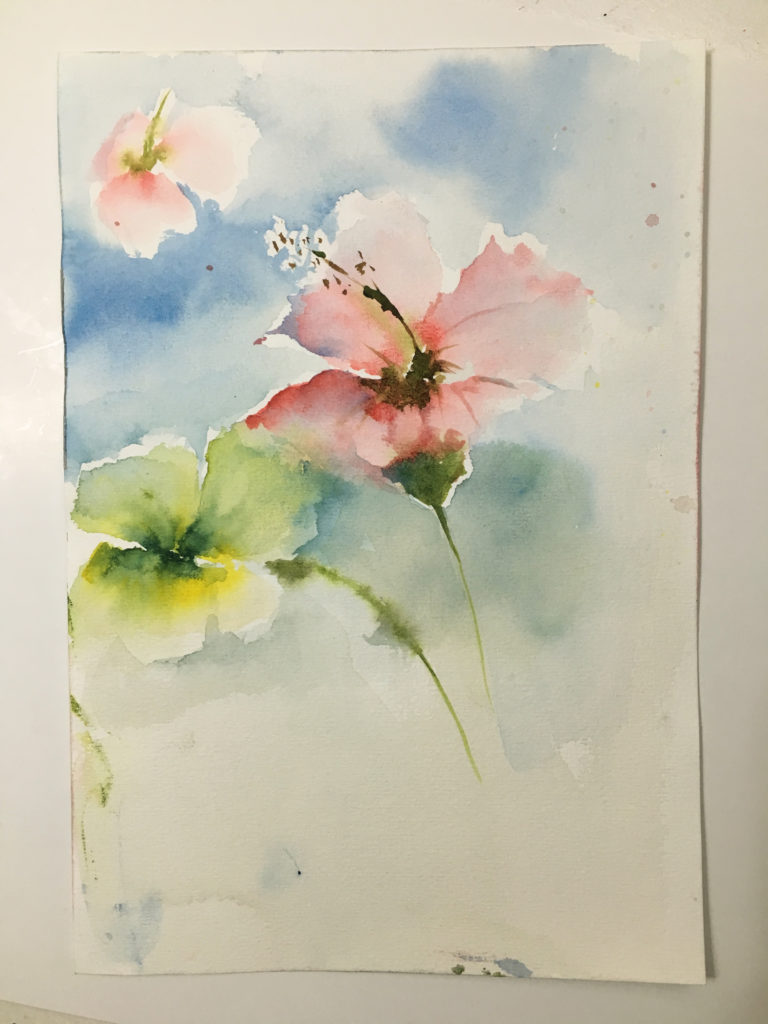 That sums up the Daniel Smith half pan launch here in Davao and my realisation to motherhood, lol.
I enjoyed making the review post on Canson XL watercolor paper. Will do another one, maybe about Daniel Smith or I'll reserve it to later time. Who knows… this motherhood taught me to just accept what is and all the changes that could happen.
Anyway, will also try to post a new DIY Mother's Day card. But you can also check this DIY Mother's Day Watercolor Printable Card in case you need one now.