I'm adding another category here in my blog. I received few questions from friends and Instagram folks about which materials is best or how is it so far whenever I share what I normally used.
Admittedly, I'm quite a hoarder. Something I'm not proud of, but I do have a lot of materials with me. Used and saved for later use. And I think, it will be helpful for some if I share my thoughts about these. As I also enjoy watching and reading reviews.
For my first review… I want to talk about this watercolour paper from Canson. It's called XL Aquarelle. I already tried this one in Vancouver few years back. This wasn't available here in Davao before and I'm so glad when I finally saw it in a local art shop. Let me share what I think about this paper…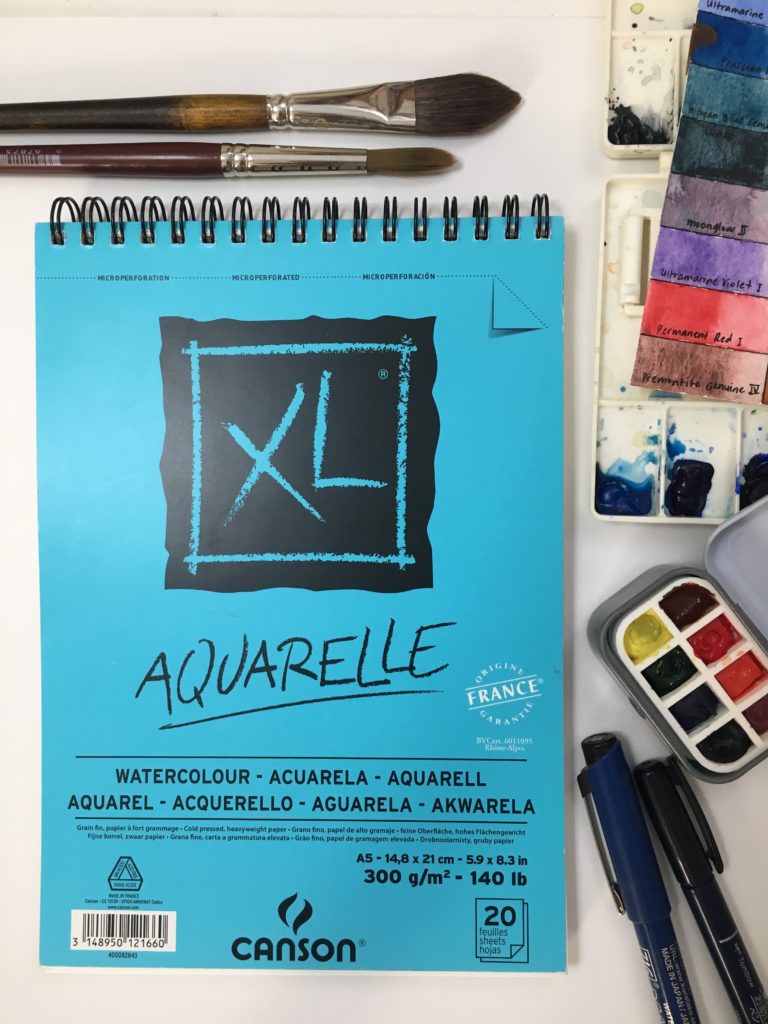 This is XL Aquarelle. It has different sizes from 9 x 12in, A4 and A5. It comes in a pad. Either in spring-bind or padded. For the spring-bind, it has a perforating line, so it's easy to tear. I'll be reviewing the A5 size and here are the information of this paper.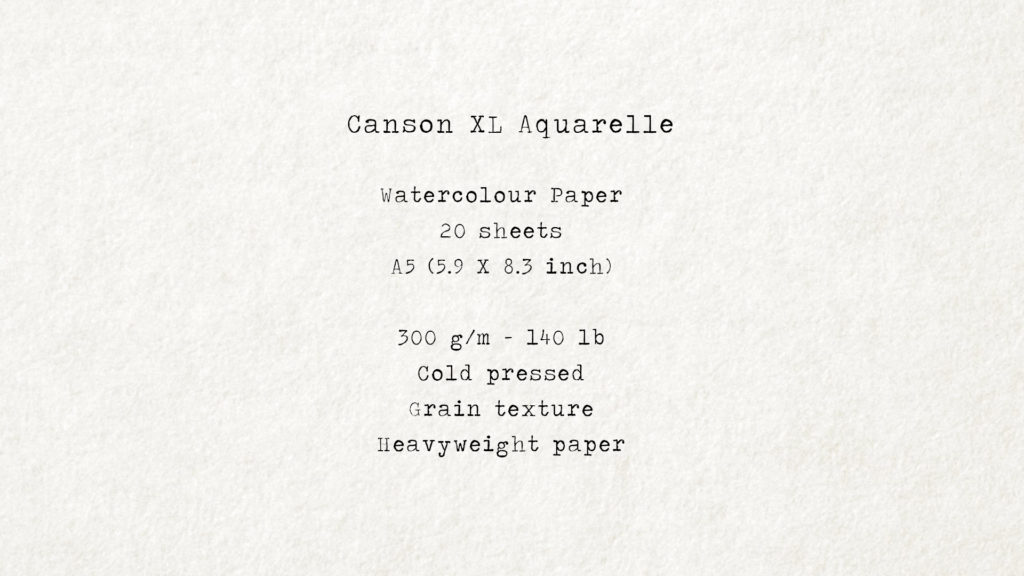 For better understanding how this paper behave, I videoed few tests. So, you can see if this one is suitable for you or not.
For few watercolor brush techniques, XL Aquarelle can handle it quite well. This also okay if you combine ink and water. It won't absorb both medium and they can go well together.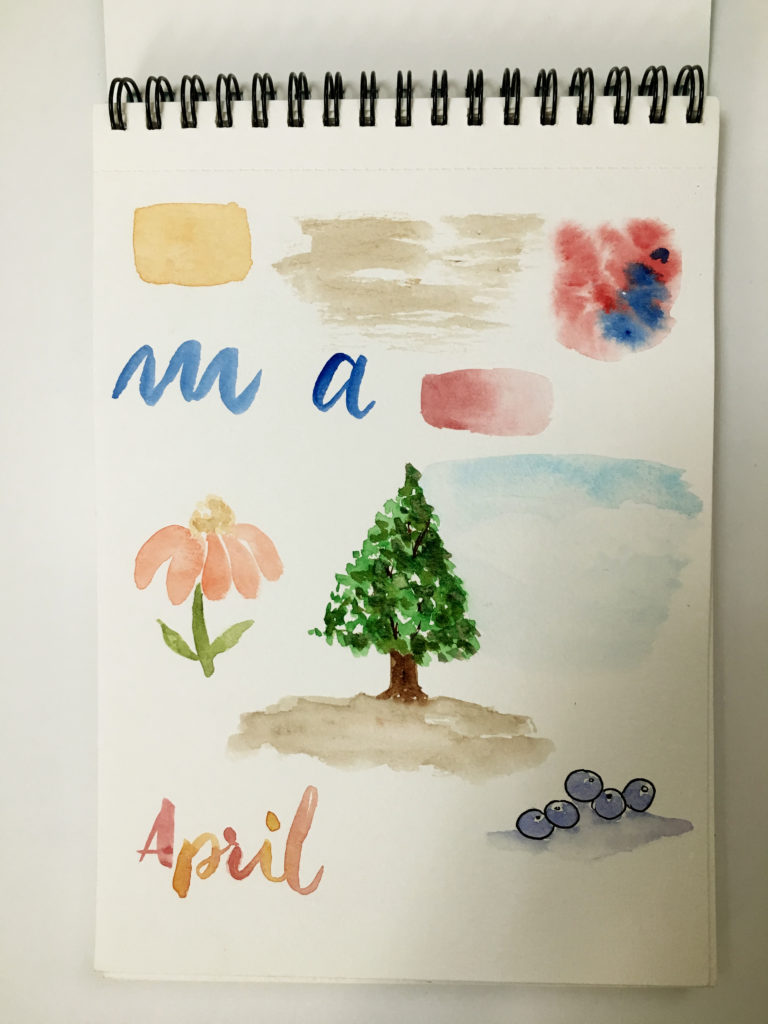 Although, when tried on wet on wet, the movement of some of the colours are quite limited and does not blend very well.
I tried painting landscape for a study. I used Daniel Smith Lunar Blue, Daniel Smith Ultramarine Violet, Daniel Smith Permanent Red and Daniel Smith Quinacridone Gold for the sky.
So far, it blended after few layers. But as you can see, the blend is not as smooth as it should be. You can see the brush strokes (not in a good way) and the white of the paper resisting the paint.
Although, I have to commend that it didn't warp as much as I expected. It handled the washes of water without buckling the entire paper. It is 300 g/m and thickness is good enough as it says.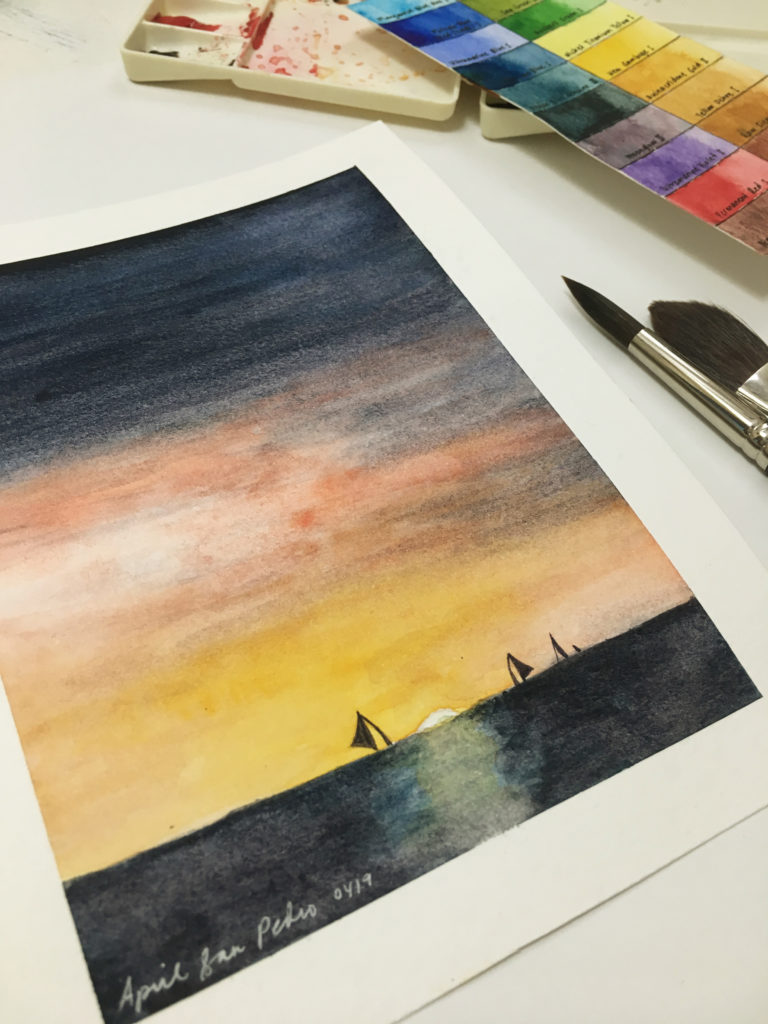 This is the back of the paper. The texture is smooth. I think, it is not totally meant to be used but for practice's sake, it is not bad anymore. Just so you can maximize both sides.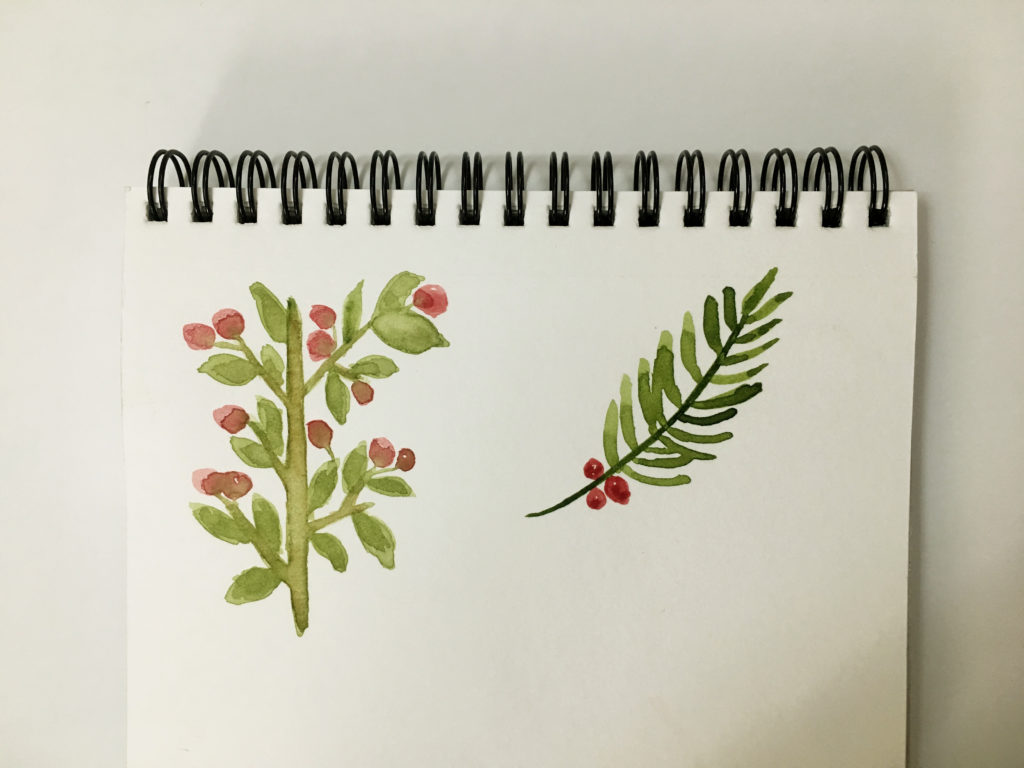 It is cold pressed. So, you can find a little texture of the paper. But don't expect a good quality cold pressed grain as this paper is inexpensive. However, the texture is a bit close to being a hot pressed already. If you'll look closely, the flower doesn't show much texture. Colours didn't blend well either.
Another study I did… coffee. The shades of brown here blended well together. These are combination of Daniel Smith's Burnt Umber, Raw Sienna and Burnt Sienna. Texture is not visible here either.
One thing I used this paper for was the swatch for my landscape palette. I like how thick the paper and it showed the vibrancy of the paint. But just like the other study, the colours didn't blend well even with just a graded wash.
The DS Prussian Blue was mixed with another colour so I lifted the colour out. It was easy to do so but the paper was easily stained. The type of colour has a factor also but I've noticed it even with other non-staining colours.
Overall, I'd give this paper: 4 out of 5.
I would definitely NOT recommend this for final artwork/art print or commissions. It's not made of cotton and it didn't say if it's acid free.
Some subjects may work with this such us flowers, food or anything that doesn't require a lot of water like landscape.
But this is great for practice purposes. If you're a beginner, this is a good paper to start with. As this will show the vibrancy of the colour of your paint. It works well with different medium too. Pencil, drawing pens and with acrylic.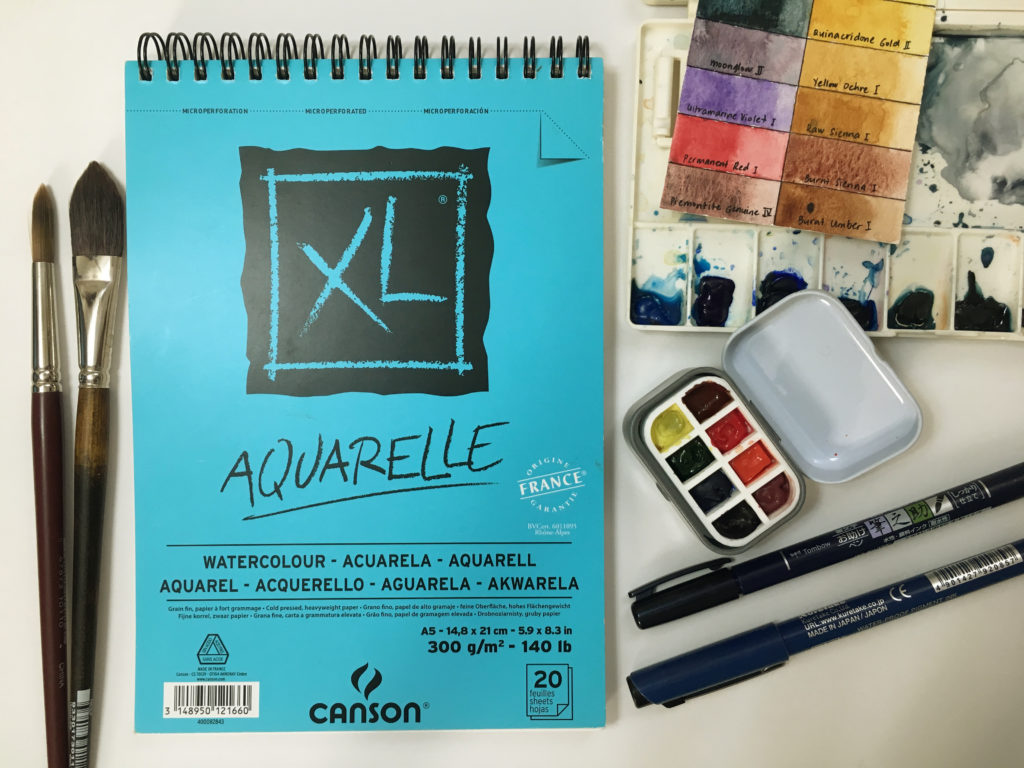 Another reason I gave this a 4 star rating is because I like the thickness of it. This on the other hand I can recommend for paper crafting. This is perfect for making watercolour greeting cards.
This is a Valentine Pop-up Card I did with this paper. You can click the link to see the tutorial.
Here are few more pop-up greeting cards I did that I haven't shared yet.
That's why I would totally recommend this for paper crafting because the thickness of it is like a card stock. You can paint your subject on it and at the same time, you can already use the paper as the card itself.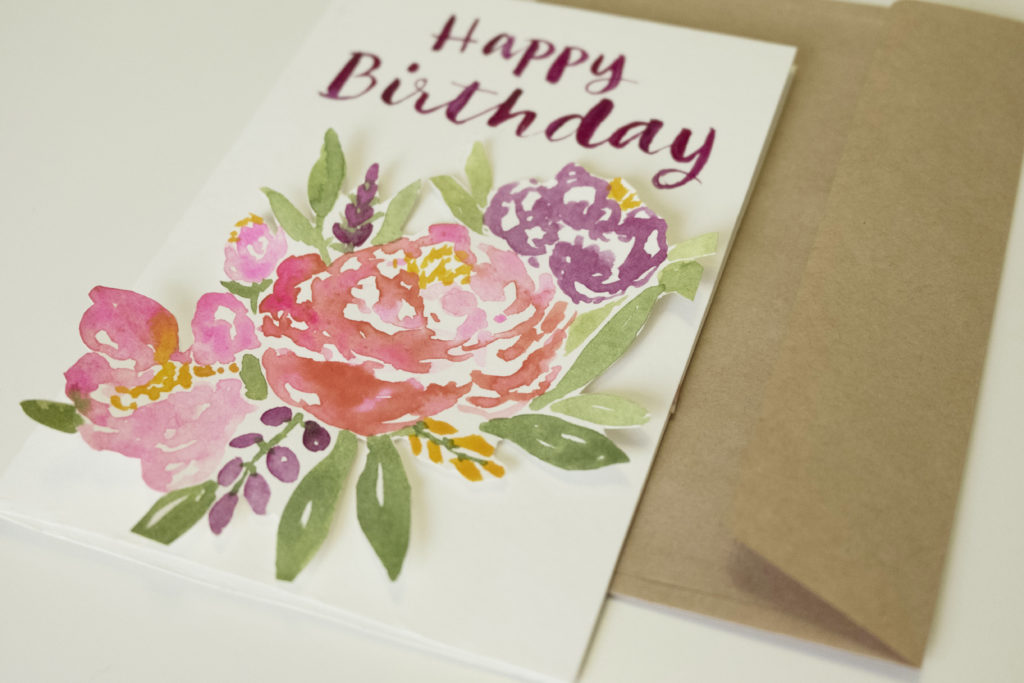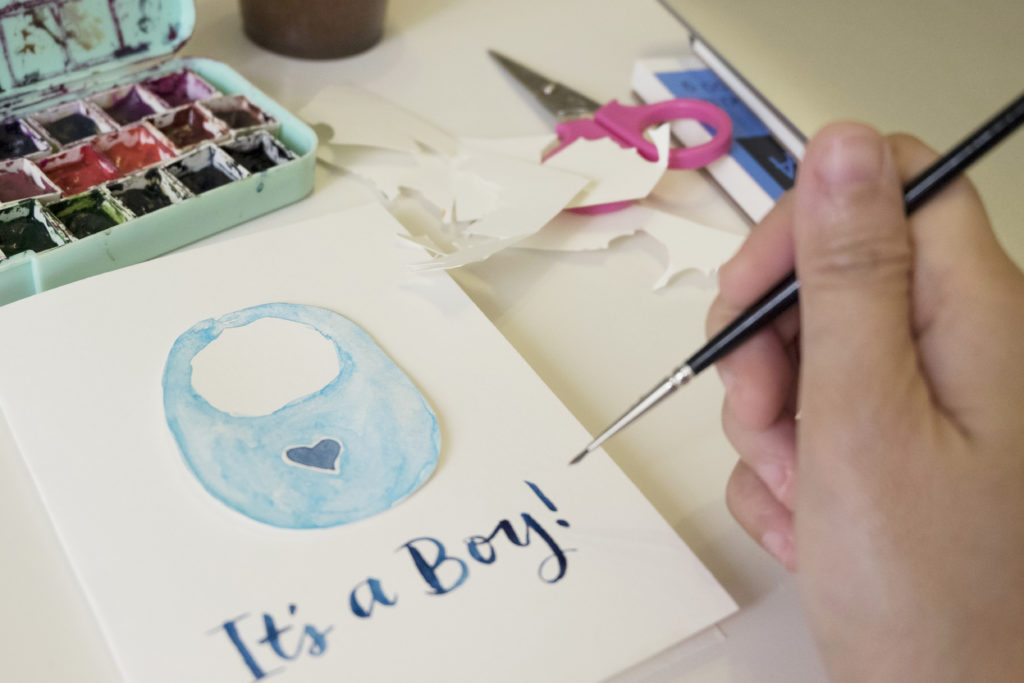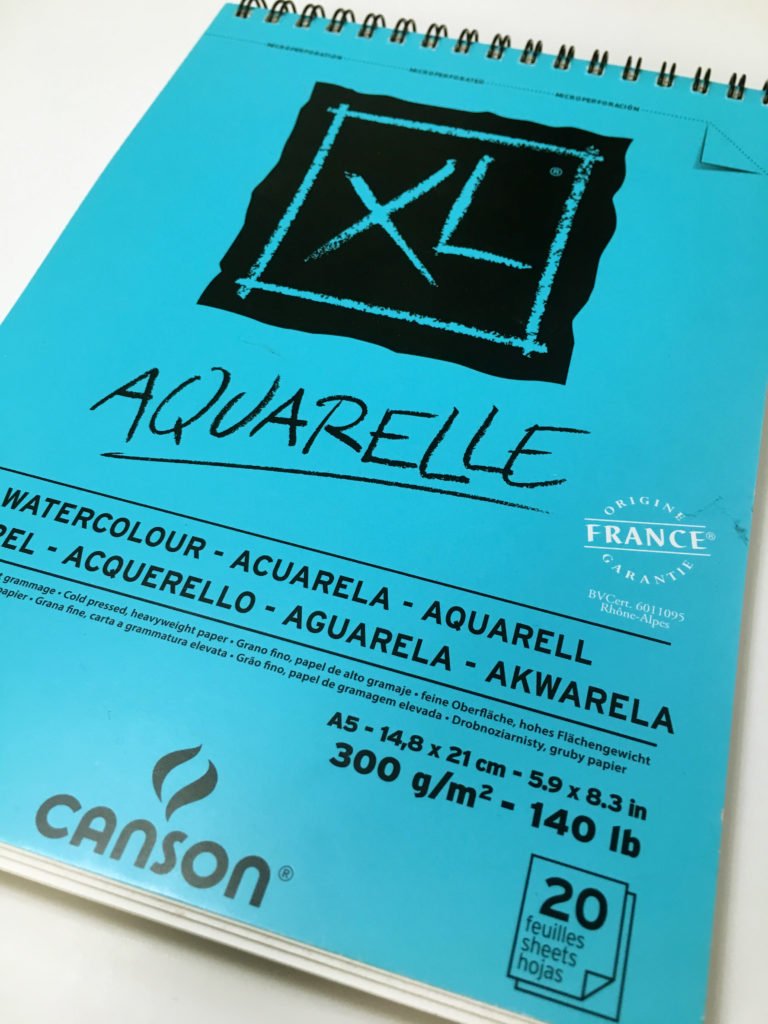 The price is also not bad for its quality, if you ask me. It will range from P300-800. You can find it online and if you're in Davao, this is available in Morning Light.
If you've tried this paper already, share what you think about it. And if you haven't yet and you're still not sure whether to get this is not, feel free to leave me a comment below or on Instagram. I'll try to answer your questions.
I hope you find this review helpful and this new topic I'm adding here on my blog. I'll be doing this more often and will start with what materials I have for now. But if you have something in mind, let me know and I'll check my stash if I have it.
Happy Saturday friends! And may this weekend inspire you to be creative.
Prices: Philippines (P300-800); US/Canada (6-11 dollars).