Today's DIY printable is quite special. Why? Because for the first time, I am actually part of this occasion. And truth be told, I kinda like the feeling. It's quite nice actually. Funny, that I'm only almost 3 months as a Mom but I talk like as if I have so much experience already, lol. But I guess, it's really a different feeling and I truly like it. Especially seeing Nicolas smile and make sound like he's trying to tell me something. It's priceless.
Anyway, enough about that… let's get on to this DIY printable, shall we?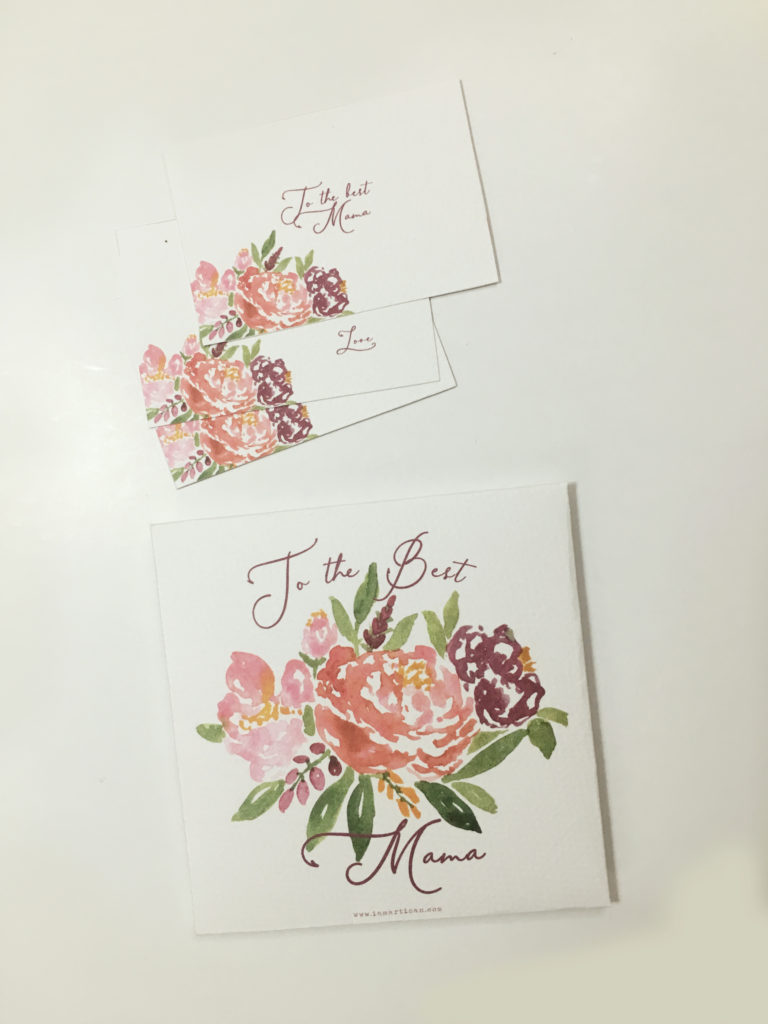 I shared a DIY printable Mother's Day Card last 2015 and I can totally see how my art has evolved and that I was truly a beginner back then. We all have to start somewhere. Though, I may find my previous work really ugly now, but I realised I can see how far I've become with consistent practice.
So, this time, I'm sharing quite a better (Well at least present time. Might find this ugly too few years from now, lol) watercolor flower Mother's Day card.
If there's one thing I'm quite proud of is my being a stationery designer. I've been doing it for years, long before I started watercolor, so it's something I truly take pride of. So the stationery part is decent.
I have a photo of a watercolor flower I painted back in Vancouver last year. It's actually for a pop-up Happy Birthday card. I thought, it would also be nice for a Mother's Day card (or probably, I don't have much time to make a new one, who knows! Lol)
I cleaned it up digitally so I can use it as an element.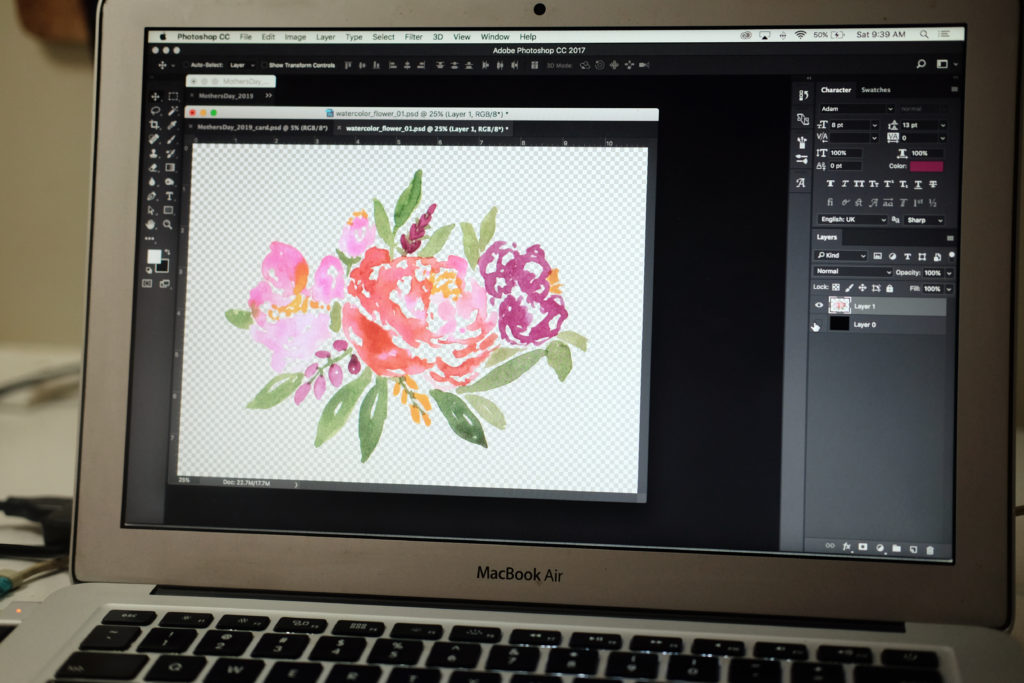 And viola! Here's a Mother's Day envelope card.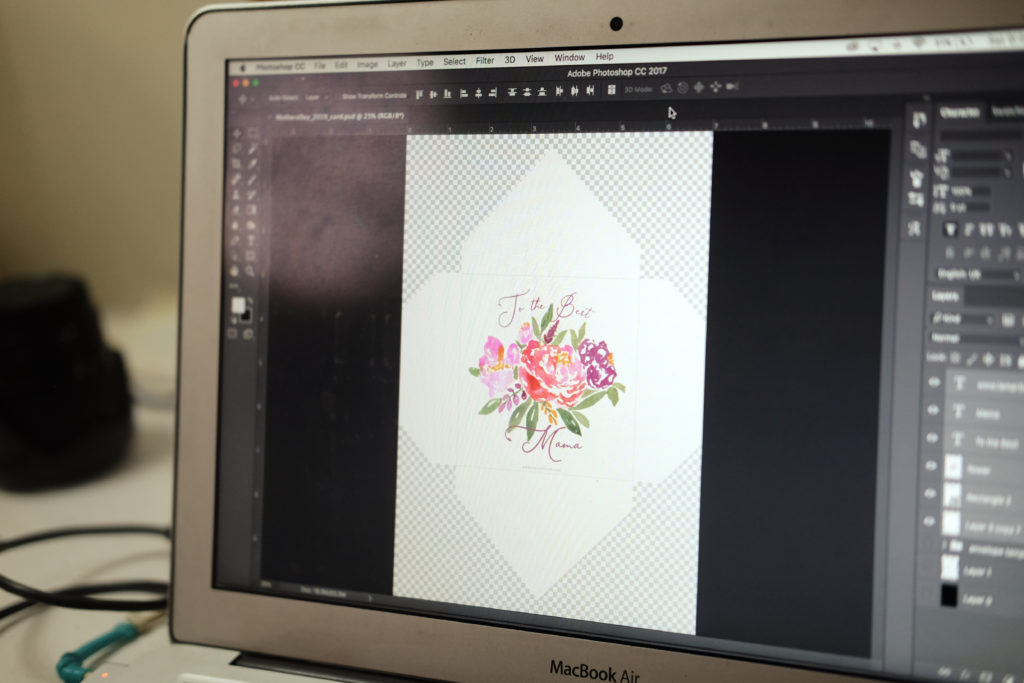 What's an envelope card, you may ask… Well, it's basically a card and an envelope in one.
You see, I actually use all the printables I share here. And since all my stuff are still in the boxes (I haven't opened Artisan Paperie yet), I have limited resources. I don't have my tools, papers and other materials. So, I need to be creative about this.
Because I super duper love collecting stationery before, I remember I used to have a stationery where it's already an envelope and you can also write inside.
The only paper I have in my room are watercolor paper. I found the Lettering Progress Keeper by Abbey Sy (which I'll be sharing for a review some time), which is also perfect to make a card. Since it's a watercolor flower, it would also be nice to print it on it.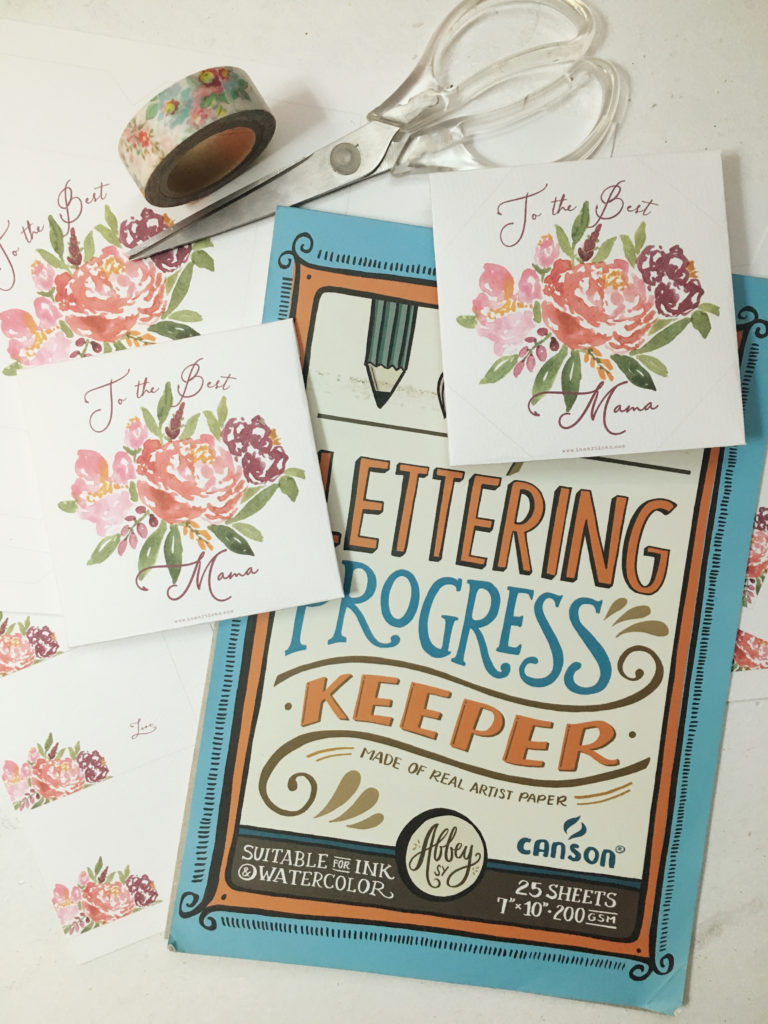 I then prepared the printable Mother's Day Envelope Card template and print it with my Canon G3000 printer. I'll share how this printer goes next time because I totally recommend this.
You can download the printable Mother's Day Envelope Card template here.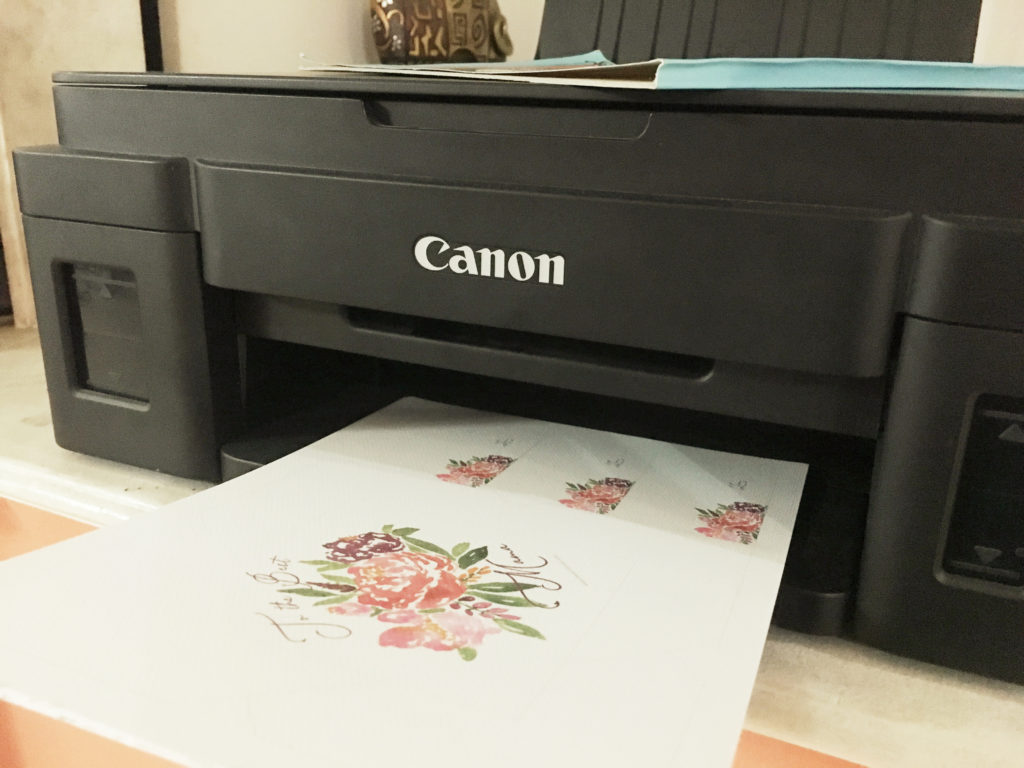 The paper is 7x10in. It can only fit 1 small envelope card but I added gift tags to maximize the space. You can use these on ordinary day and in case you'd like to add a gift to your Mama, you get a matching tag.
You'll get 1 small card and 3 tags in one print. This is based on a 7x10in watercolor paper.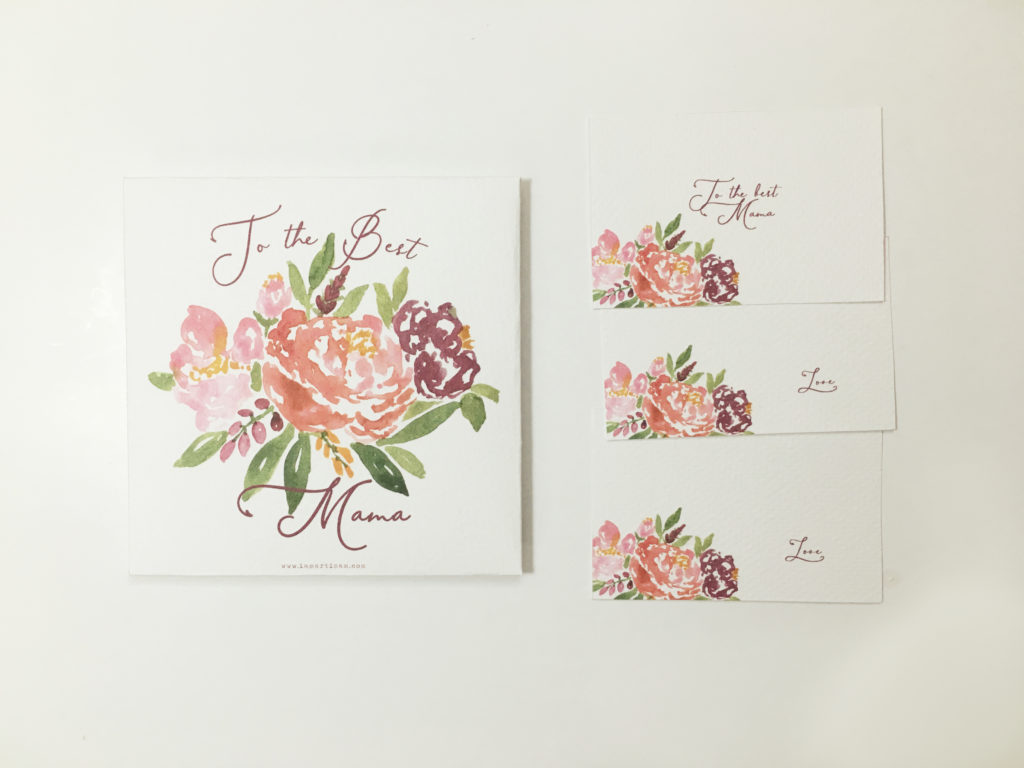 Once you've printed it, simply follow the lines and cut. I also added numbers on the side to know which side goes first and what else to cut in the template. Just fold the sides of the card and you're done.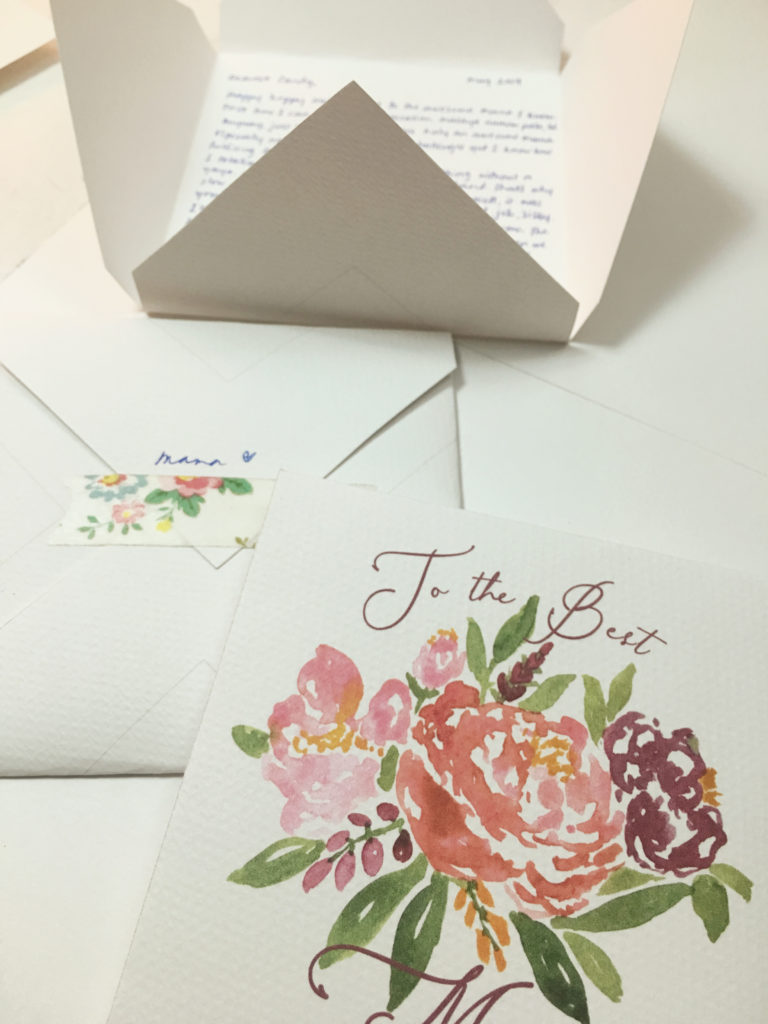 The back of the card where the flaps of the envelope goes is where you'll write your letter to your Mama. Just add a cute sticker or washi tape and that's it.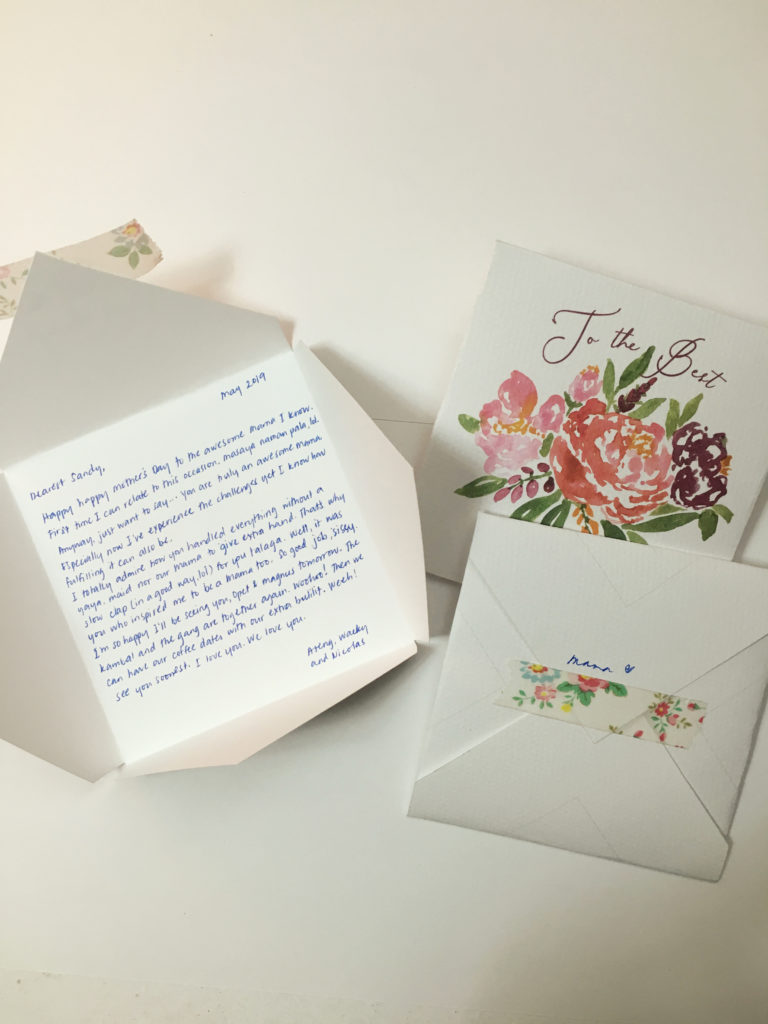 You can also add a charm or small piece of gift inside to surprise your Mama with this.
My Mama is in Manila this weekend. We won't be celebrating my first Mother's Day. But that's fine because it will be extra special because just when we were in London and Scotland 2 years ago, we will be all together on Monday. What's even better is… there's an addition to our family… Magnus then Wacky and Nicolas.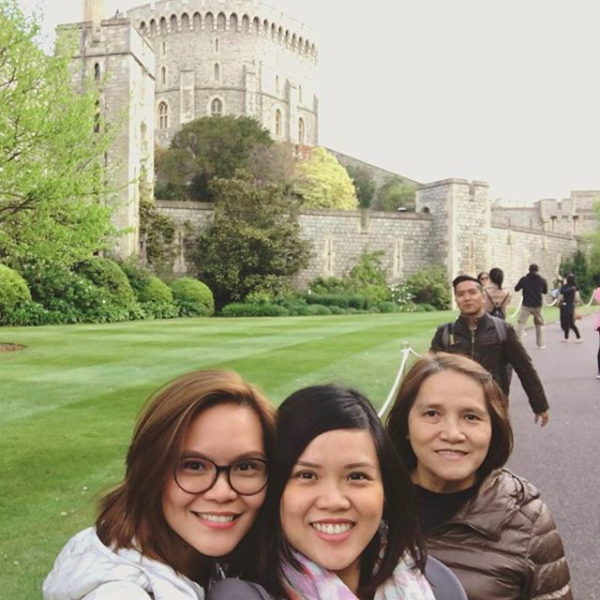 If you're into watercolor flowers already and looking for another idea. Here's a pop-up watercolored flower Mother's Day card I made in Scotland. This was done with whatever's available in my bag, lol.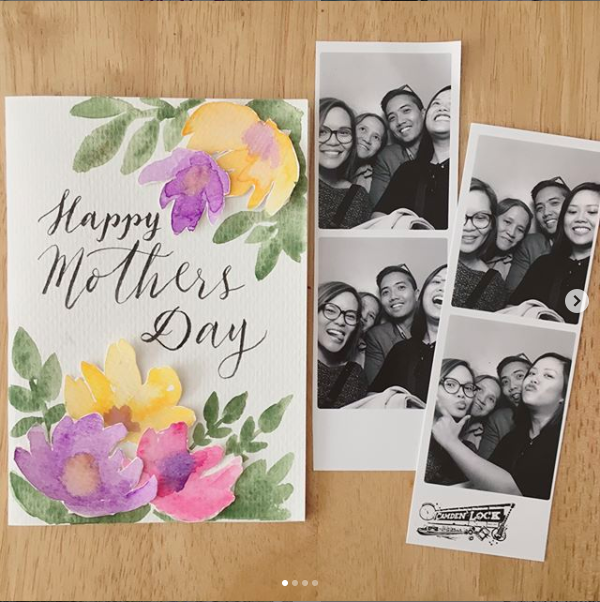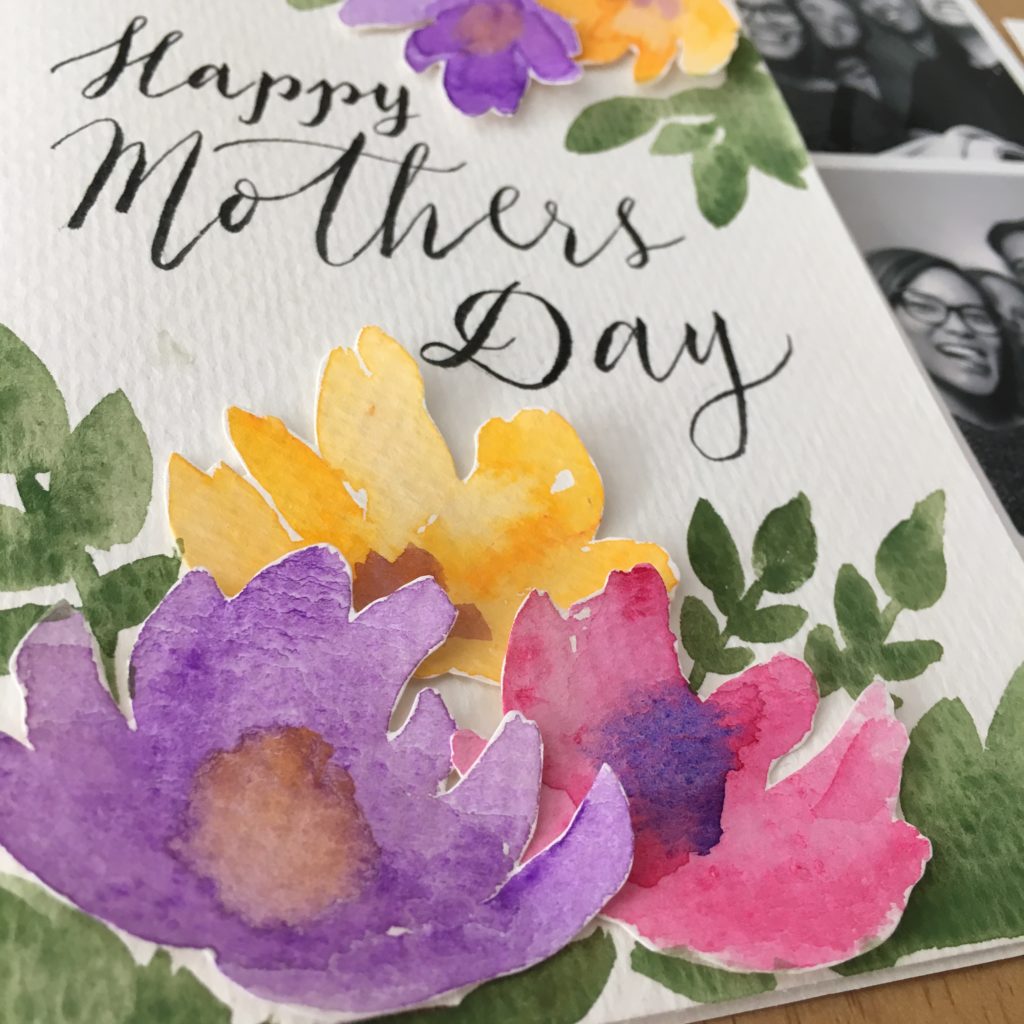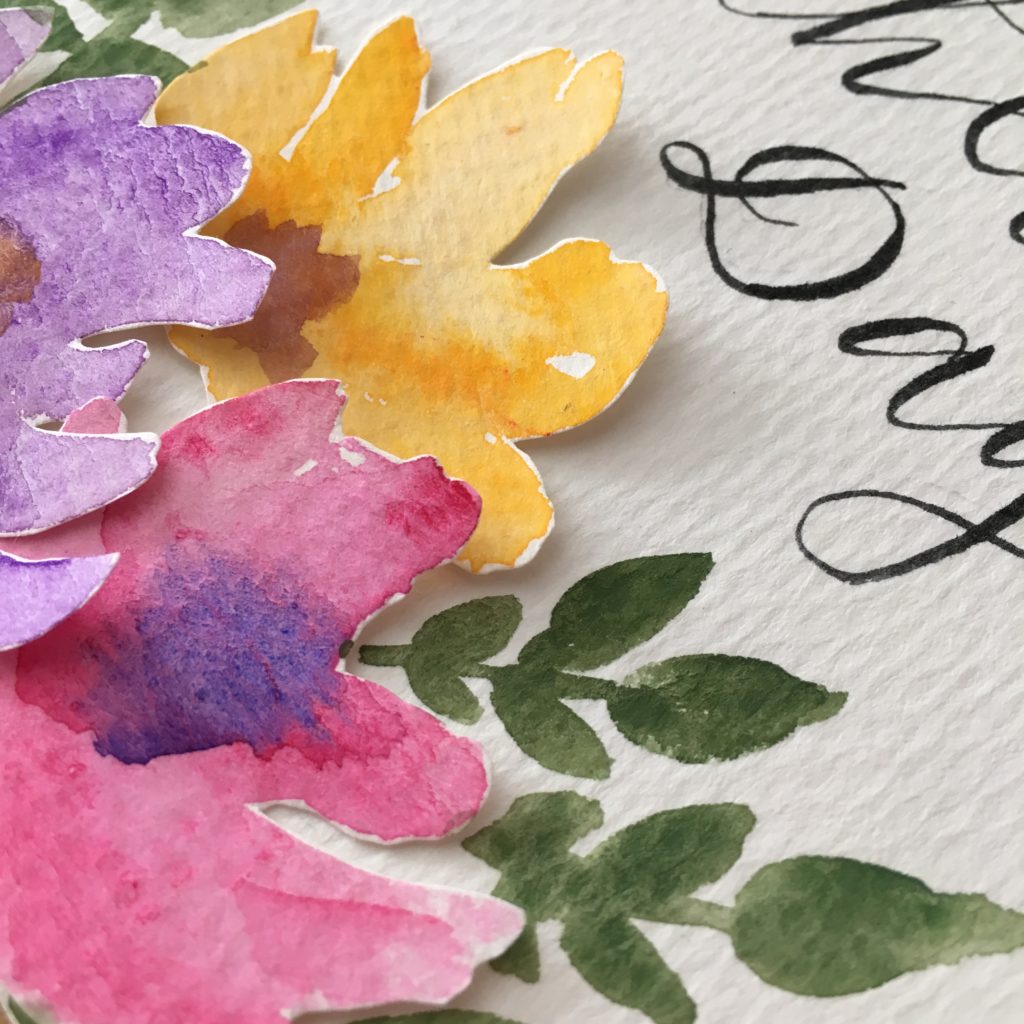 What's your plan for tomorrow? We don't have a plan actually, haha. But I'm just excited to see my sister and her family on Monday. We will reserve the celebration on the following days.
Enjoy this Mother's Day printable card and Happy Mother's Day to all you Mama's out there. Remember, you are indeed a superwoman and you're doing a great job.