Hello, friend! Thank you for being here again. So, I have another studio vlog. Although, this was 2weeks late from my usual post but since it's already christmas season and I only have limited time to work… my to-do list got jam-packed right away.
In the last few weeks, I was busy customising Artisan Paperie Planner Kit. Been writing names of the recipients and I'm just so happy my planner babies will be use by someone for next year.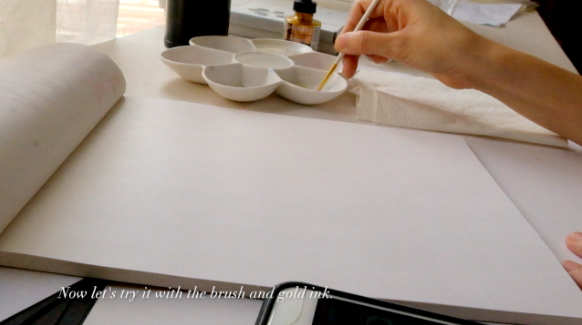 In case you want you're also interested with the materials I used, you can find them all in Artisan Paperie. The ink was Dr. PH Martin; Calligraphy Pad and Blangko Planner.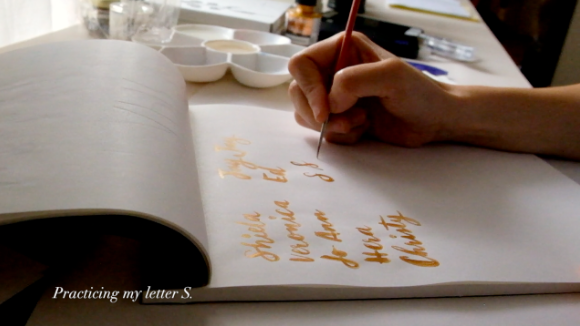 After all the names I wrote… I checked them one by one and wrapped them too. Ella, my assistant helped me with the wrapping already.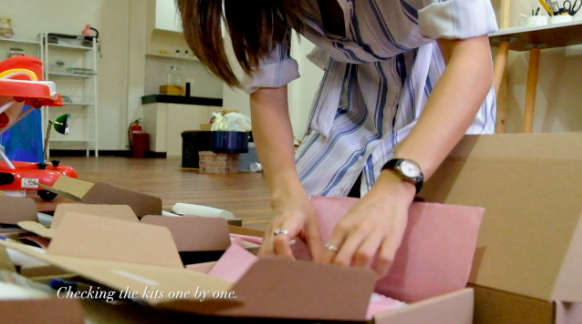 I also did some printing. For my Christmas Gift List and business cards too.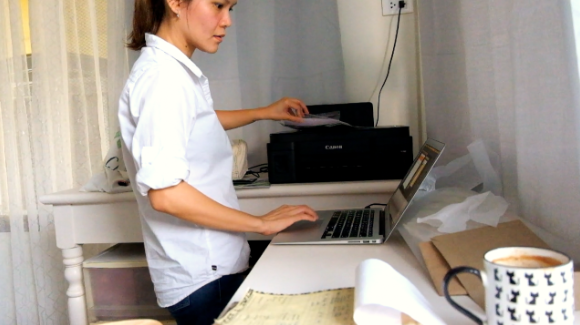 I went to surplus shop one day and found this shelf. It's not what I was really hoping to find but this will do in the shop. So, I thought, this is where the rubber stamps will be displayed.
Lastly, I finally met Sharmane Coquilla, who is also a stationery lover and vlogger here in Davao City. We've known each other from Junk Journal group but it was only now we met in person.
She was so generous about her knowledge about vlogging and social media.
She will also feature Artisan Paperie in her vlog, yay! I was really shy when it comes to this but her energy in the camera is contagious.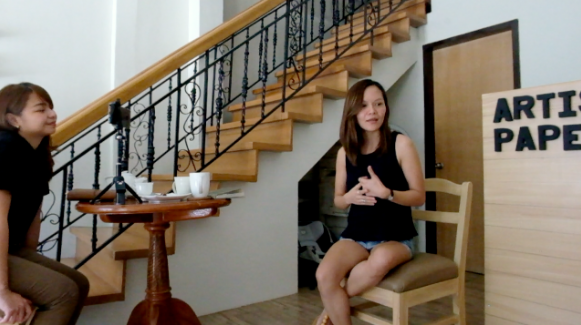 My version was only behind the scenes. So if you want to know more about the Artisan Paperie, feel free to subscribe to her channel. You can also find her on instagram @shacee.
We are also organising a Journal and Planner Meet next year. We will post the details soon. I hope you can join us then.
Here's studio vlog 11.
Anyway, how's your Christmas season so far? Here in my side, we're having mixed emotions. We're still feeling the Christmas of course but we are experiencing frequent earthquakes. But we are strong, holding on and still being positive in any way we can.
I hope your week is turning out well. This week, I am going to start attending christmas parties already.