Here I am again with another review. With a book this time. I used to do this before and called it Wednesday Book Club. Since I have a lot of books, I thought, I'd share some of them in case someone is interested too. You may check the other books here: review.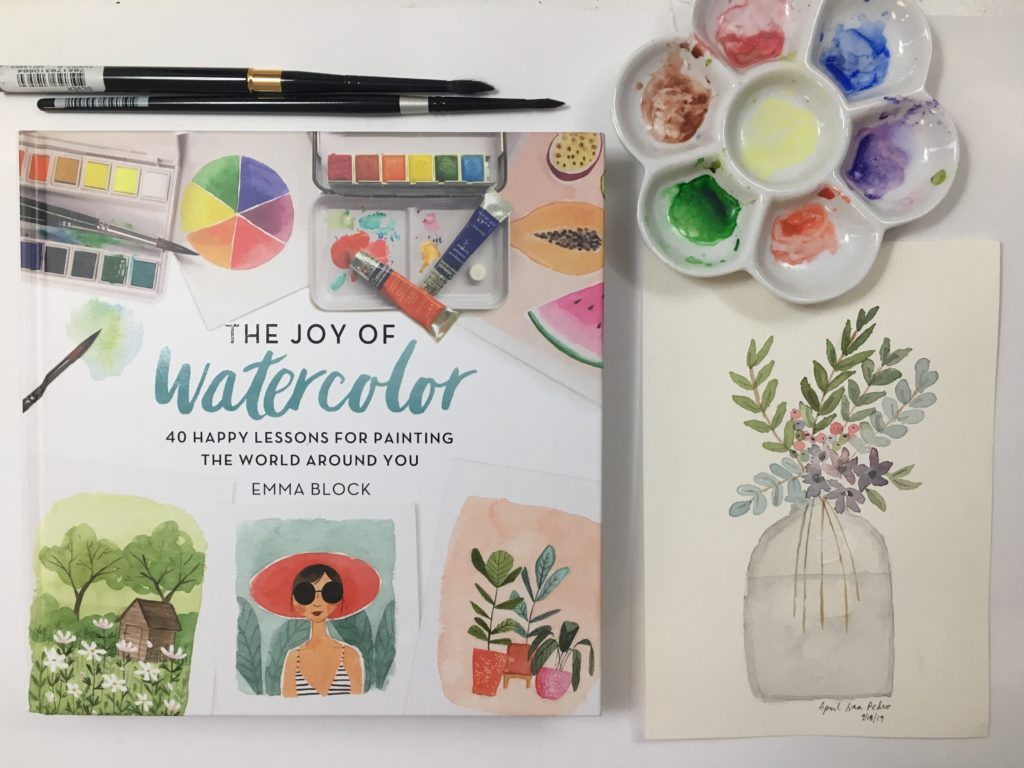 One of my recent purchase is this beautiful watercolor book by Emma Block. You can also check more about her here. I've been following her on Instagram and always admire her illustrations even before.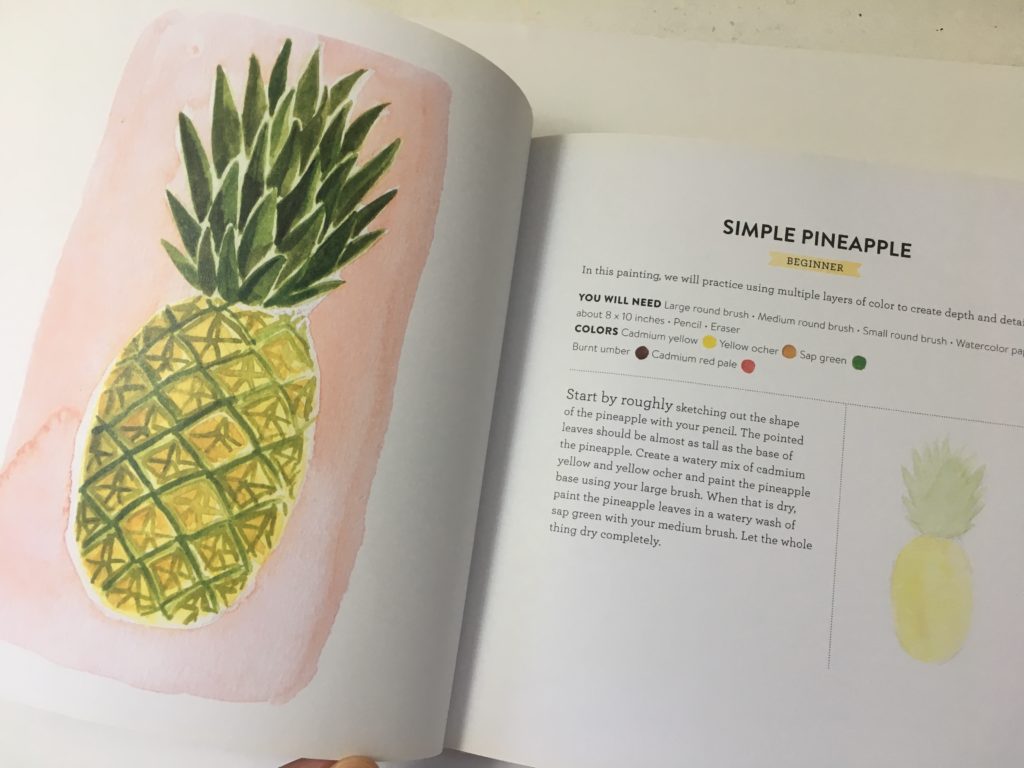 Her style is just very nice to look at with the muted colors. When I found out about her book, I asked my sister right away to get it for me via Amazon. You may also get it in Book Depository with free shipping.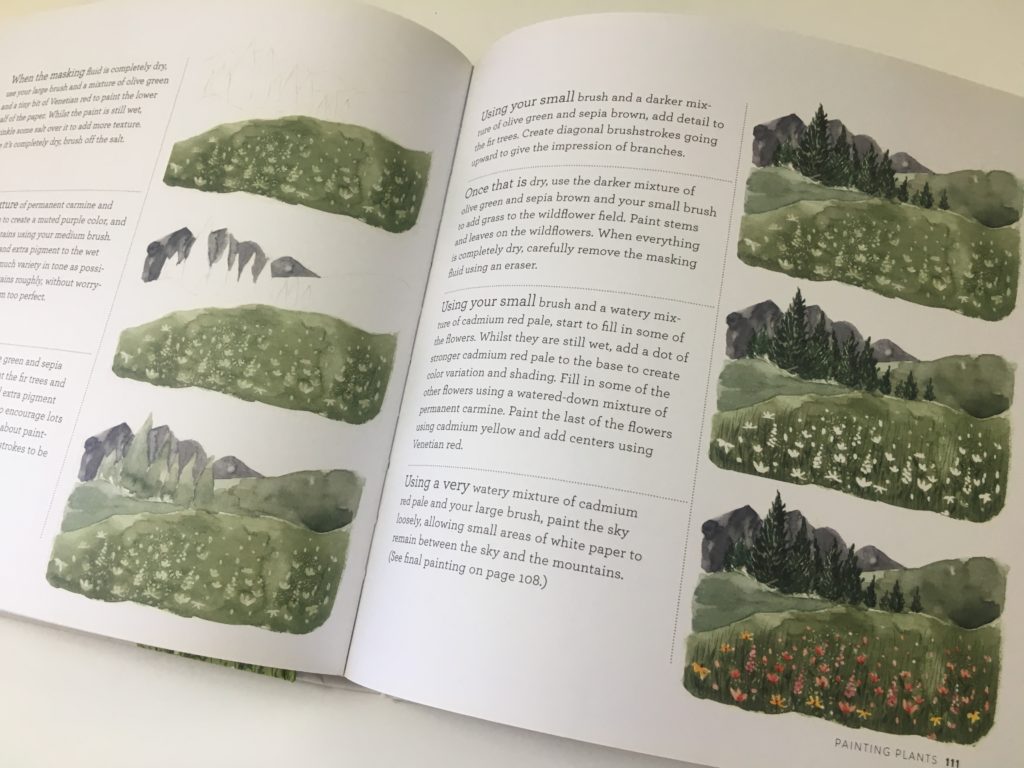 Anyway, this book is perfect for beginners. If you're already into watercolor and want to try a different style, this book might interest you . As she covers various subjects from florals, landscapes and portraits to name a few.
She won't bore you with all the information about watercolor but just enough to equip you to know the basics.
I like the color mixing exercise and the undertones of the colors.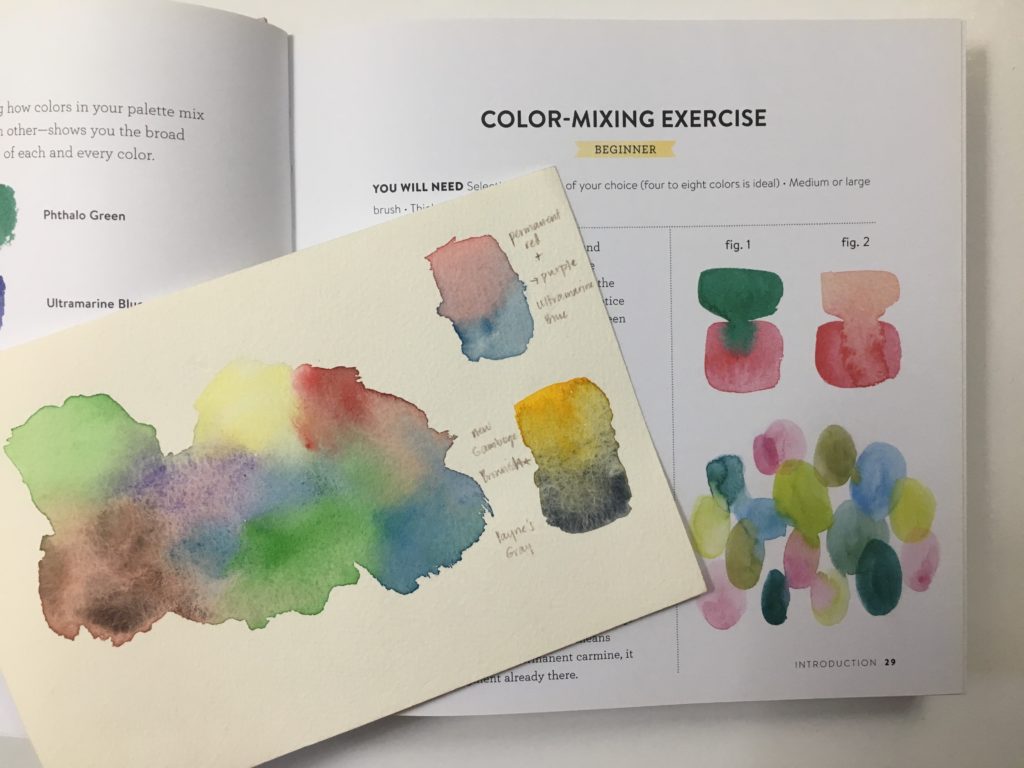 What I truly love about this is she shows a simple way of painting a subject then adding few more to make it a bit challenging.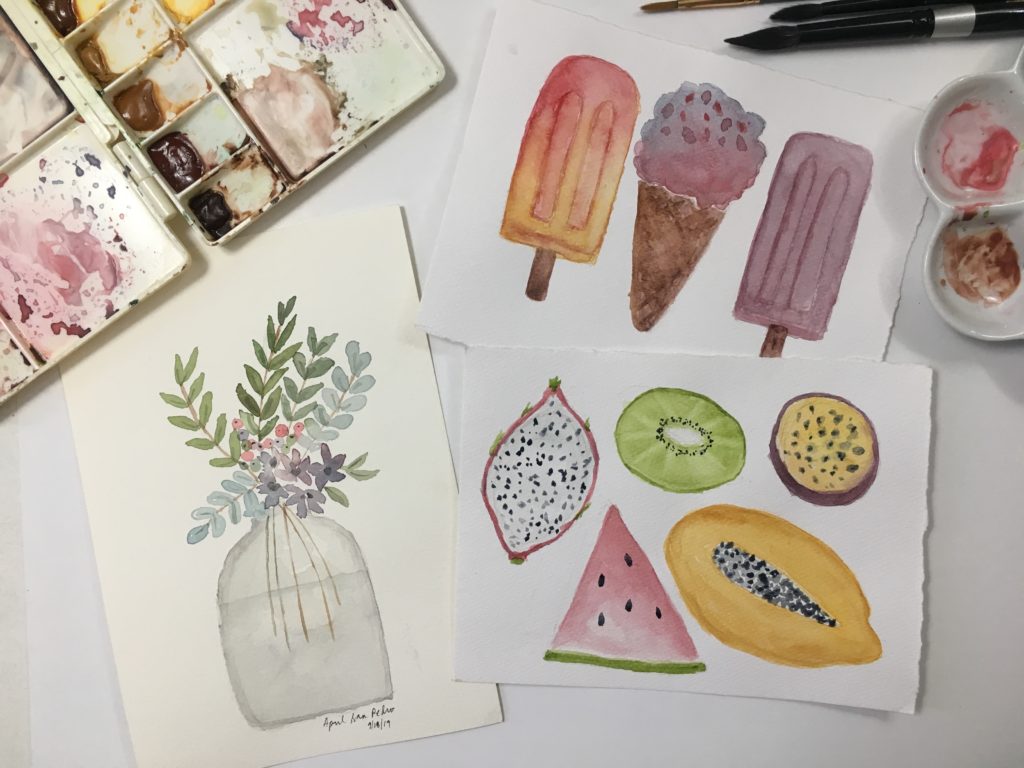 I can't wait to paint the other subjects as I haven't tried most of them yet. I'm new to painting fruits, animals, everyday objects and most especially people.
She makes watercolor painting easy but also interesting. Even ordinary things that you can find in your everyday life can look cute and whimsical.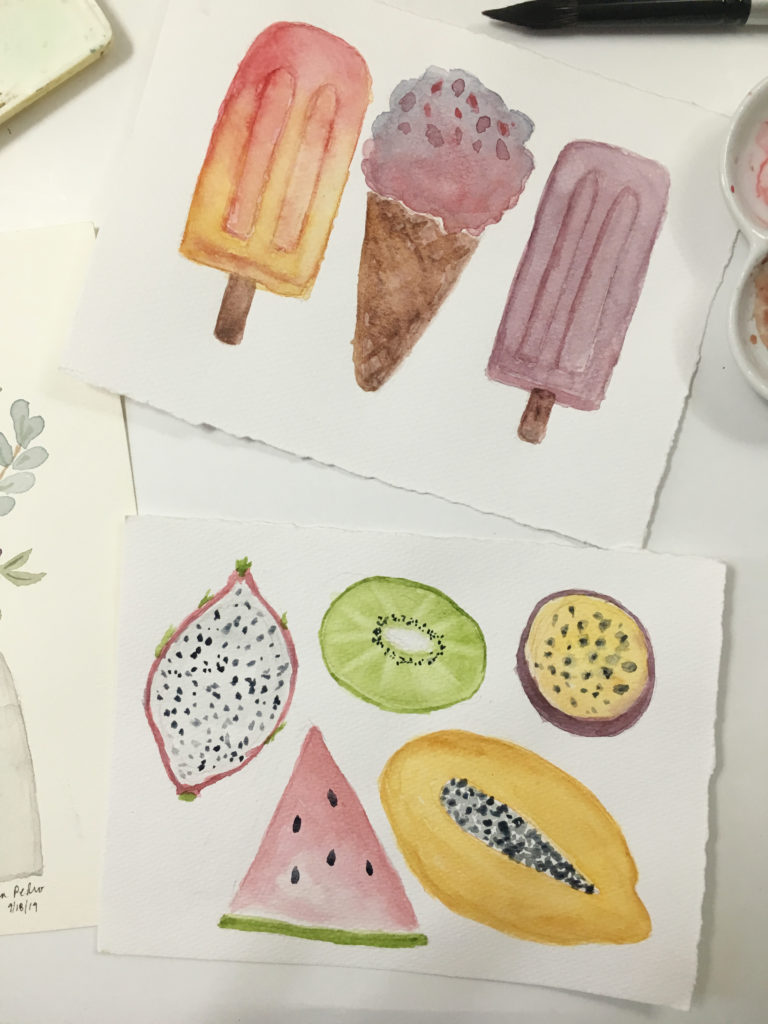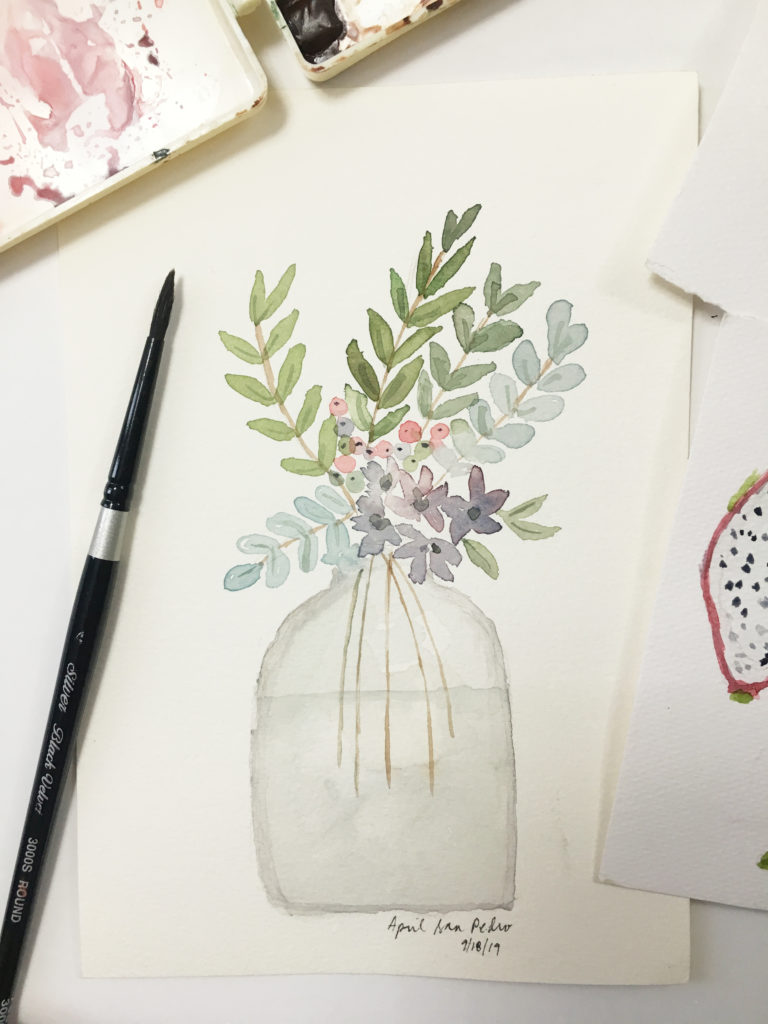 I filmed myself while I was doing some of the fun projects and you can watch the entire review and painting on my Youtube channel: April San Pedro.
If you're looking for something new to learn, I can totally recommend this. Great for adults and kids too.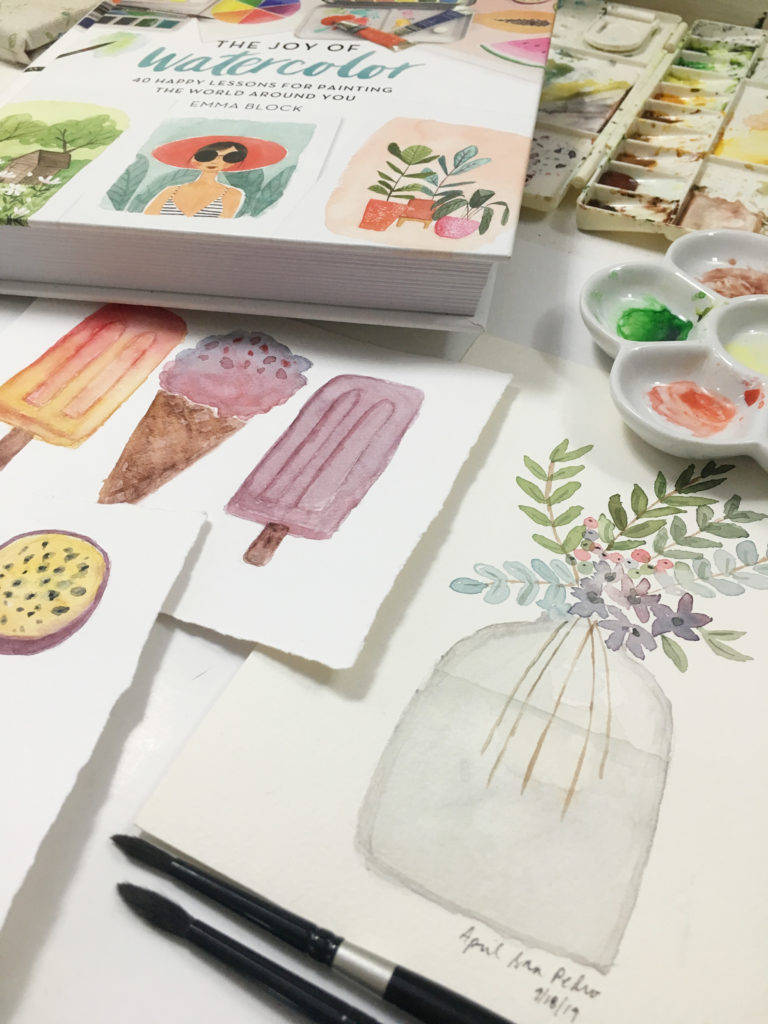 Enjoy the video about the review. See you again next week.