Starting off this year with something to inspire you and me both.
I know, we are so ready as we face 2020. We already bought different journals and planners together with all the stationery, stickers and pens to make it pretty, right?
If you still need an inspiration. Maybe you have no idea what to do yet but you want to get into it. Or how about you just want to spend an afternoon with like-minded people who love journaling, stationery, paper goods while having tea and dessert. I mean, we all need a playmate, right? I know, I do.
Well… whatever reason or no reason at all, come and join me and Sharmane because we are hosting a Journal Meet on January 25, 2020 at Coffee At Yellow Hauz. Register here.
Here's what's going to happen: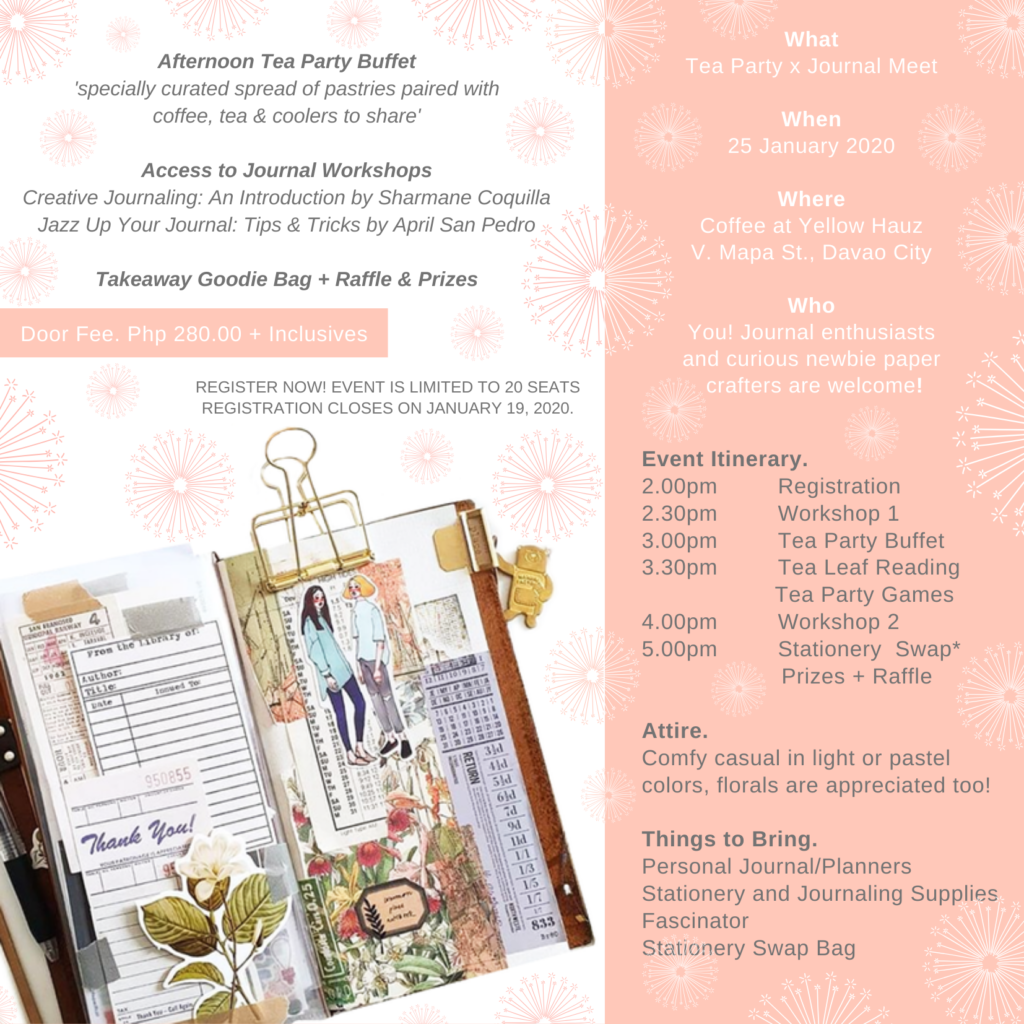 This is my first activity this year. And with Artisan Paperie too. It will be just a mini activity. Basically, Sharmane and I just wanted to chat and share about journaling. Nothing fancy. However, we wanted to do it with style and perhaps like a feeling of christmas still. That's why we're adding extra like prizes, raffles and goodie bags too.
If you're from Davao… spend an afternoon with us. Just bring your journals, planners and stationeries. Don't worry if you're new to this, you are very much welcome. We would love to have you. Bring a friend too.
Everything you need is here. But feel free to leave me a comment here or DM us on Instagram: @iam_artisan or @shacee. We are so excited to see you there.
In the meantime, I have videos on my YouTube channel: April San Pedro that will give you a little preview of my journaling and planner style.
• Journal With Me • My 2020 Planner and Journal •My 2019 Planner Flip Through