You know when you were still a little girl, you dream of your knight in shining armor and your wedding?
Well, in my case… yes, I'm one of those little girls, dreaming, but a not for a knight… just the right one. However, never did I imagine what wedding will I ever have. For someone whose as hopeless romantic (emotera queen) as I am, I have never fantasized my own wedding.
Being in the wedding industry for years didn't help either or it did. I'm not sure which one. I've seen different wedding styles. From simple to elegant. From Pinterest like and Instagramable theme. If there's one thing I learned though, it opened my eyes to the wedding I don't want for myself.
So one year ago, in a most unexpected and unprepared scenario, Wacky and I had the most simplest, intimate (unintentionally), no preparation and no fuzz kind of wedding. And I realized, it's the wedding I've ever wanted.
Except for the fact that I was already 8 months pregnant; swelling like I was about to burst; too lazy to move around and all I could think of was to sleep all day. Yet it was the wedding of my dreams.
Here's the funny thing… I did a lot of invitations, custom stationeries and favors for weddings but I didn't make anything for my own wedding, haha. Not a single one not even a digital kind.
Normally, a bride to-be would have a list of her schedule and which supplier to get. I used to inform my clients to give out their invites at least 3 months before their wedding date. But ours was just few weeks of preparing the papers needed. And got the best suppliers unexpectedly.
You see, we got Wacky's younger brother, Adiel, who took our photos. If it weren't for him, we probably didn't have anything to remember by, haha.
And if weren't for my friend, Apple, who gave me her clothes when I got pregnant because couldn't fit in my own clothes anymore. I wouldn't had this "new" second dress turned maternity dress at all.
My Mama, who's so ever thoughtful, as always, bought us my favourite vanilla chiffon cake with boiled icing. If she didn't buy this cake, we wouldn't even have a cake. These were all our suppliers, lol.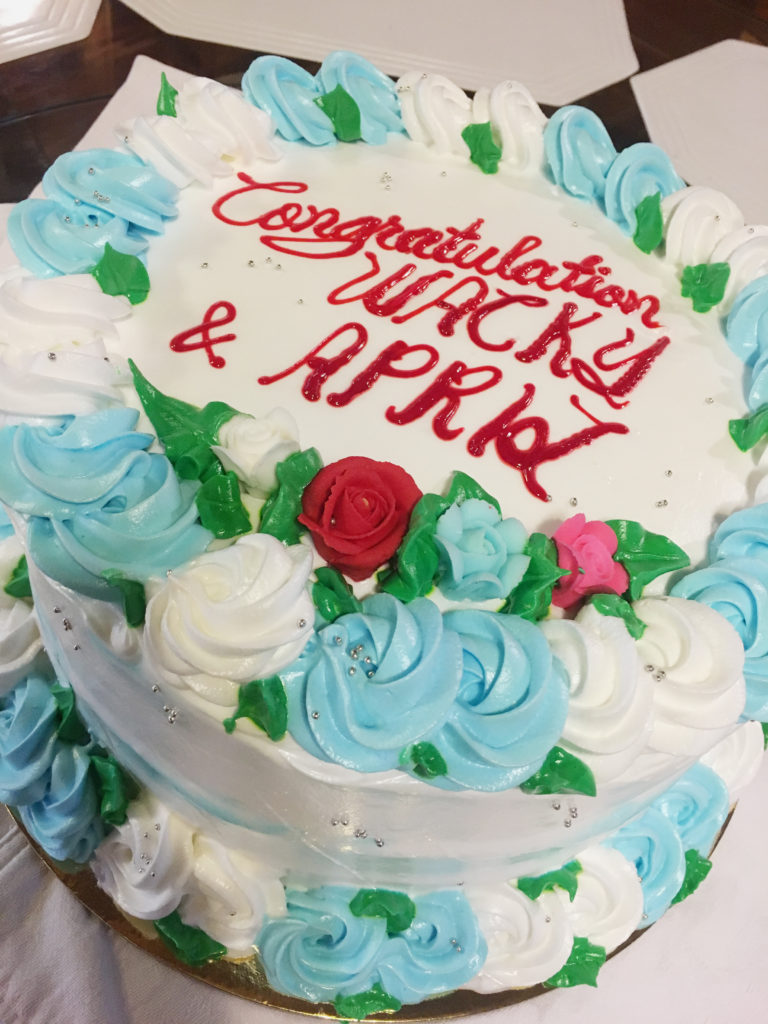 Anyway, after Wacky proposed (October 15th of last year. I was already 5 months pregnant). We decided to get married the next year because of all the requirements and schedule we had to consider.
I'm not particular with anything, but one thing I'm quite picky with is numbers. I have a thing with number 5. Call it a lucky number or whatever, but 5 is significant to me for some reason I cannot explain.
I've had few series of 5s with Wacky. October 15th when he proposed; I was 5 months pregnant. He gave me a 5-stone ring instead of the usual 1-diamond ring that was given by his Mama. It was so unbelievably amazing that I cannot fathom how coincidence all the 5 was.
So anyway, I didn't mind all the details for the wedding but I really wanted to do it on January 15. We had few bumps before finalizing the date because we had to consider few schedules but with God's grace, it happened on that day in his hometown. It is also the feast of Sto. Nino. Truly meant to happen, if I may say.
We invited very few family members and close friends but since it was such a short noticed, my side of the family and friends couldn't make it. But, mama brought her entire barkada and they were my representatives.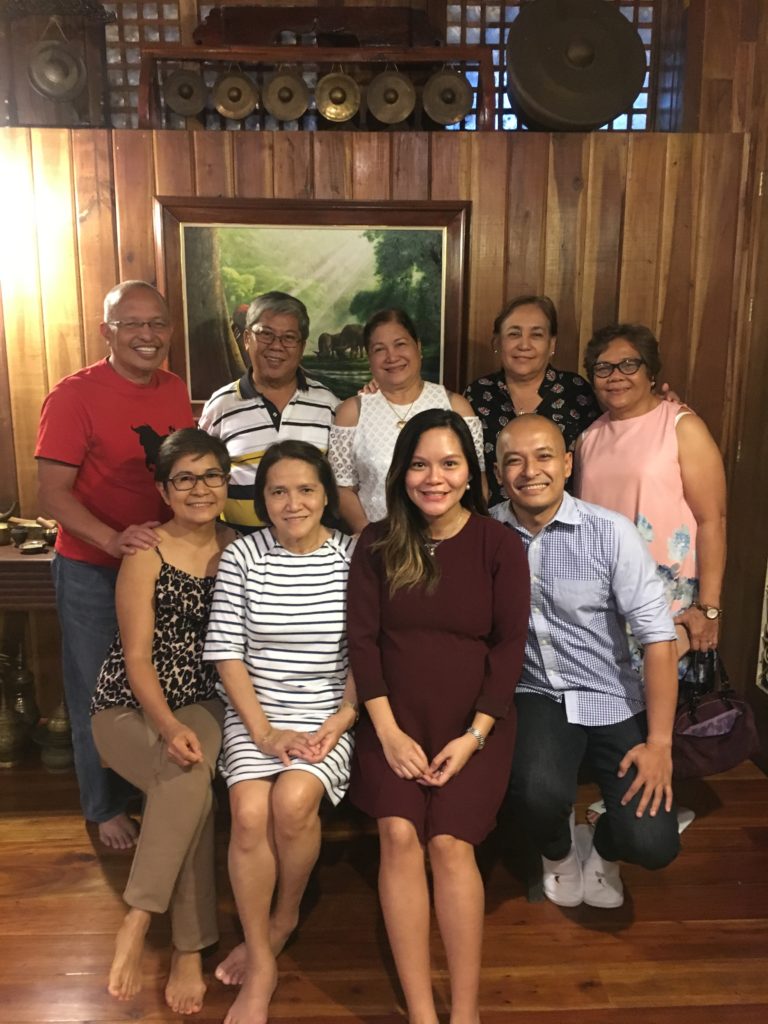 My sister and her family and Wacky's younger sister were not around. It could have been perfect it they were there too. But it's all good because come this May, we will have our church wedding (Hopefully, that one we will be prepared. But we're still not doing anything yet, haha).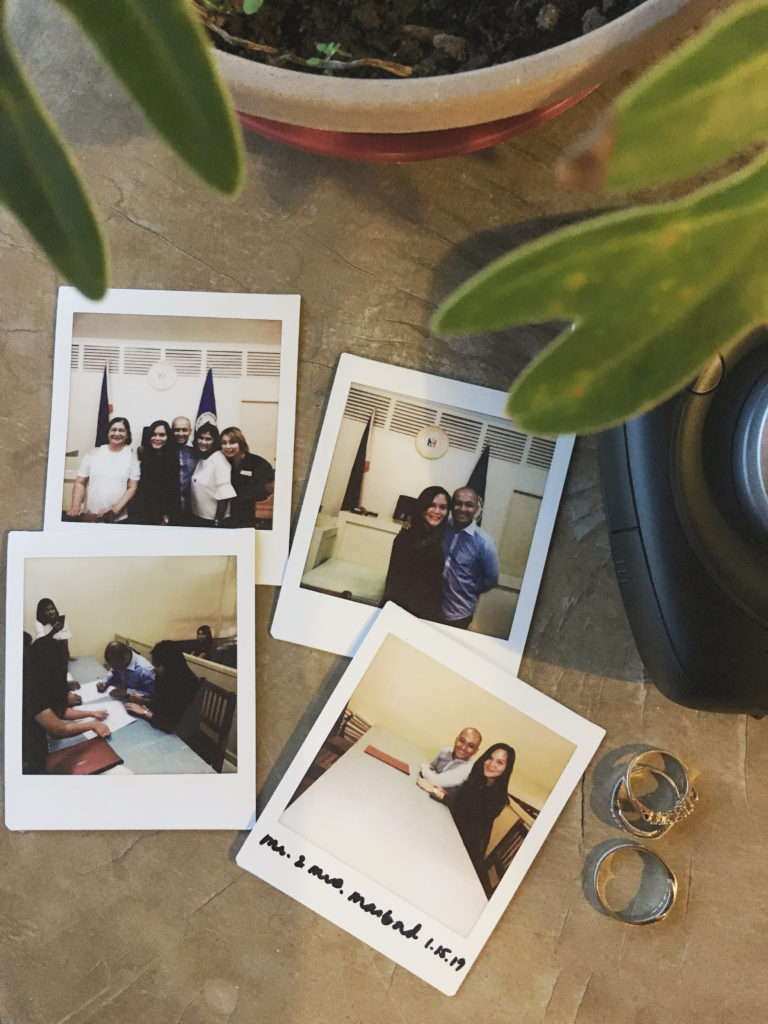 Today, is our first year as a married couple. I'm always giddy about firsts. Although, I take firsts as a special thing, we didn't prepare as always. Wacky even forgot it was today (making face palm reaction). It's funny how I evolved from being emotera to being just cool about not so cheesy things.
Truth be told, it wasn't all rainbows and butterflies. We didn't go through the honeymoon stage. Maybe because we had a baby right away. We had our few shares of challenges on our very first year already. But it was also a good foundation for us to learn, I believed. I am also really thankful to have a very great in-laws who's been guiding us.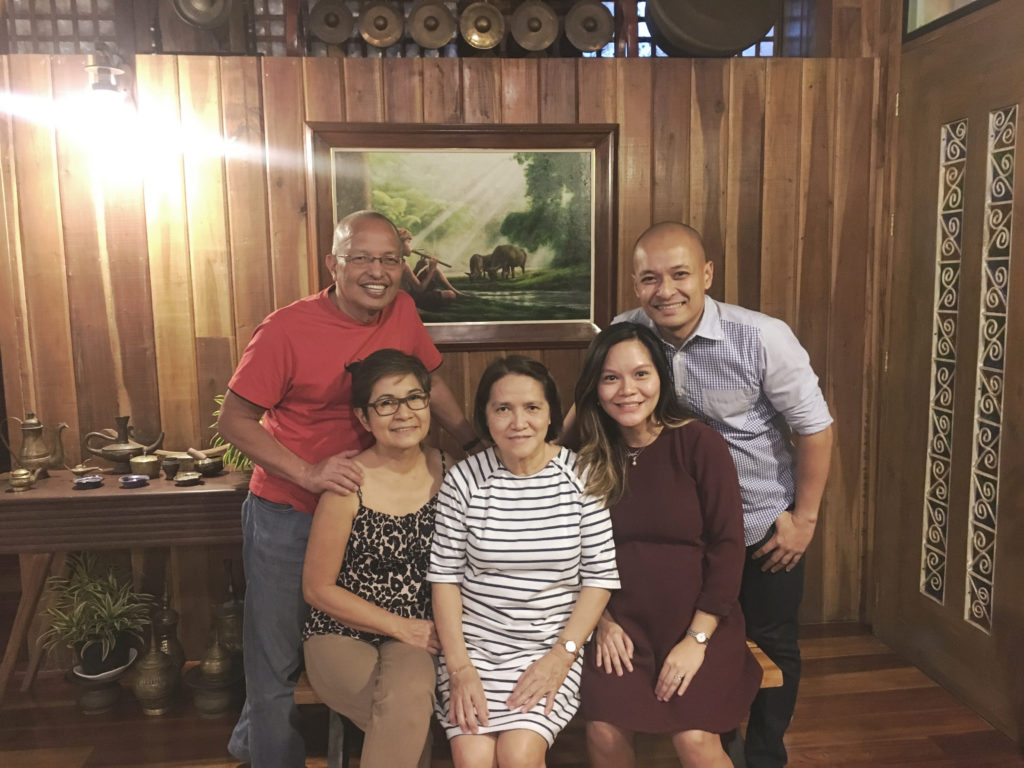 I know from the start, relationship, all the more marriage is not all about kilig and happy moments. Ours is very far from perfect. Even from what I imagined it to be. I can define it like my working desk which is unorganized and messy. But the funny thing, even though everything is so cluttered, you know exactly where to find a certain thing. This is what I love about us. It doesn't have to be perfect.
My motto… we are just going to wing it! And that is all that matters to me. Every time we fall and made mistakes, we stand up and try again.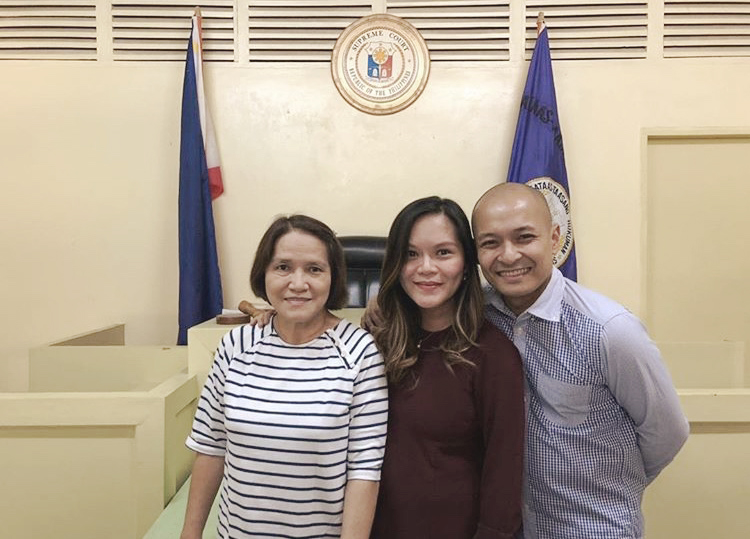 We are just going to have a late lunch today since our little chubster is still taking his morning nap. Nothing fancy, nothing extraordinary but just together.
I shared a little bit of the story here: Journal With Me No. 3 Celebrate Love.
I hope new year is treating you well so far. I have been less productive than I wanted to be but everyday is a new day to start, right?
Hey, Wacky… if you're reading this. Happy anniversary, babe! I have no cheesy words… just, I love you. I love us!