I was reading this book titled The Big Magic by Elizabeth Gilbert and this phrase caught my attention: Argue with your limitations and you get to keep them.
It was then I realised that's why I have so many limitations within me. Because in a way, I argue with them. I have so many reasons. I believe my excuses. That I cannot do this and that because of this and that. The list goes on.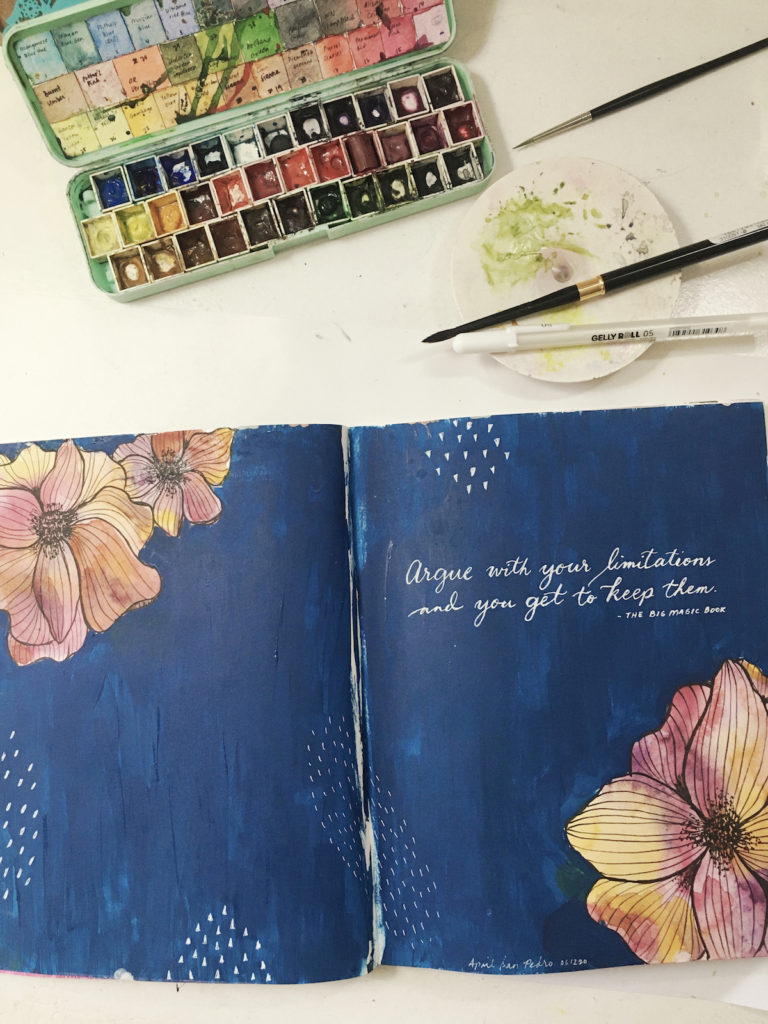 Sure, we all have our reasons. Some are truly valid. And some… maybe just an excuse. Regardless, it is only us who limits ourselves. Don't you think?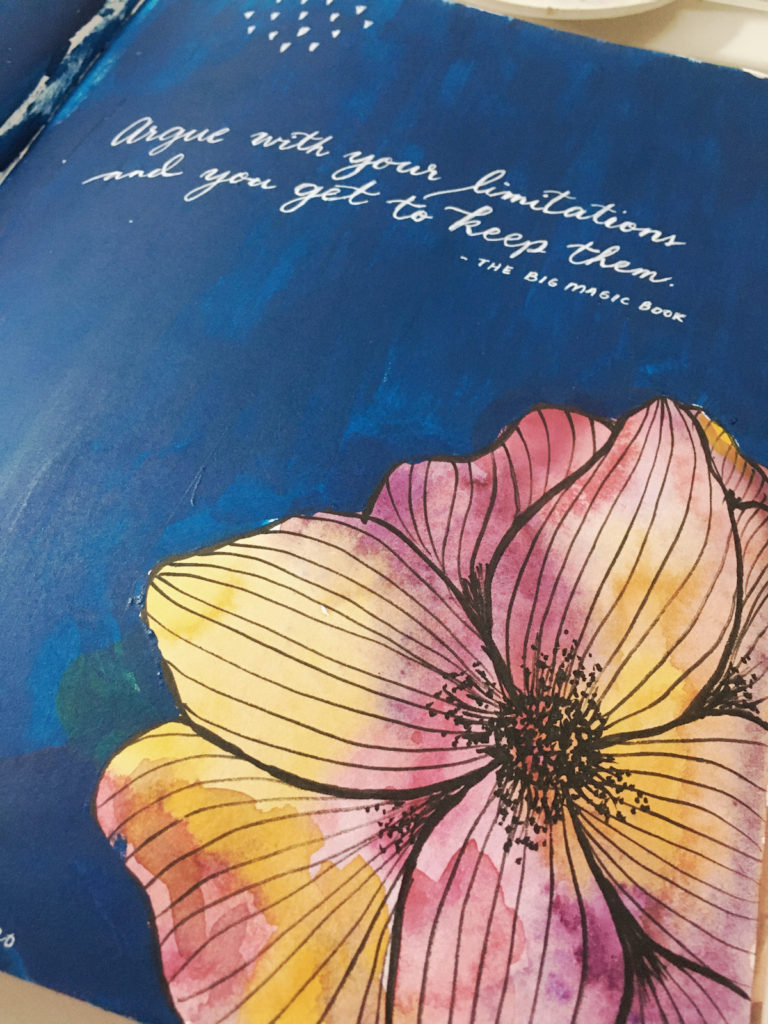 Us Filipinos have a saying that goes, "Kung gusto may paraan; Kung ayaw may dahilan." (If you want to, we can find a way. If don't, we can always find an excuse). I always believe in this saying. But I still find a way to argue with my limitations.
As I am writing this and made this journal. I have not made any big changes yet. However, uploading and posting on my blog and Youtube takes me one step closer to that change.
It's a daily challenge for me. I still find myself giving in to those limitations I set myself with. Just a simple art goal: either a drawing a day or paint once a week, I can still manage to argue with it. Sometimes, I already believe this excuses in my head.
Anyway, the important thing is, we try and make up for it, right?
Here's the process video of Art Journal 12.
How about you? What's limiting you as of now? How are you dealing with it? Would love to hear about it too.
Have a blessed cold rainy Sunday, friends.