Hello friends! First of all… let me apologise for I have gone missing in action for almost a month. Second, for not finishing my art journal project just as I promised. I truly feel bad for not accomplishing this on time. Moreover, for leaving you hanging.
There's no good excuse but let me explain what happened. I felt paralysed right after May arrived. At first, I got preoccupied because we're reopening Yellow Hauz for take-out and delivery only. I wondered how to cope up with our loses and how to sustain for our staff.
Then, I got lost since I wasn't able to finish the goal and didn't want to start any new projects until I've finished it. I lost the motivation and inspiration. I felt bad for not accomplishing anything or being unproductive. Also, a bit disappointed to myself. These made me paralysed. I ended up doing nothing at all.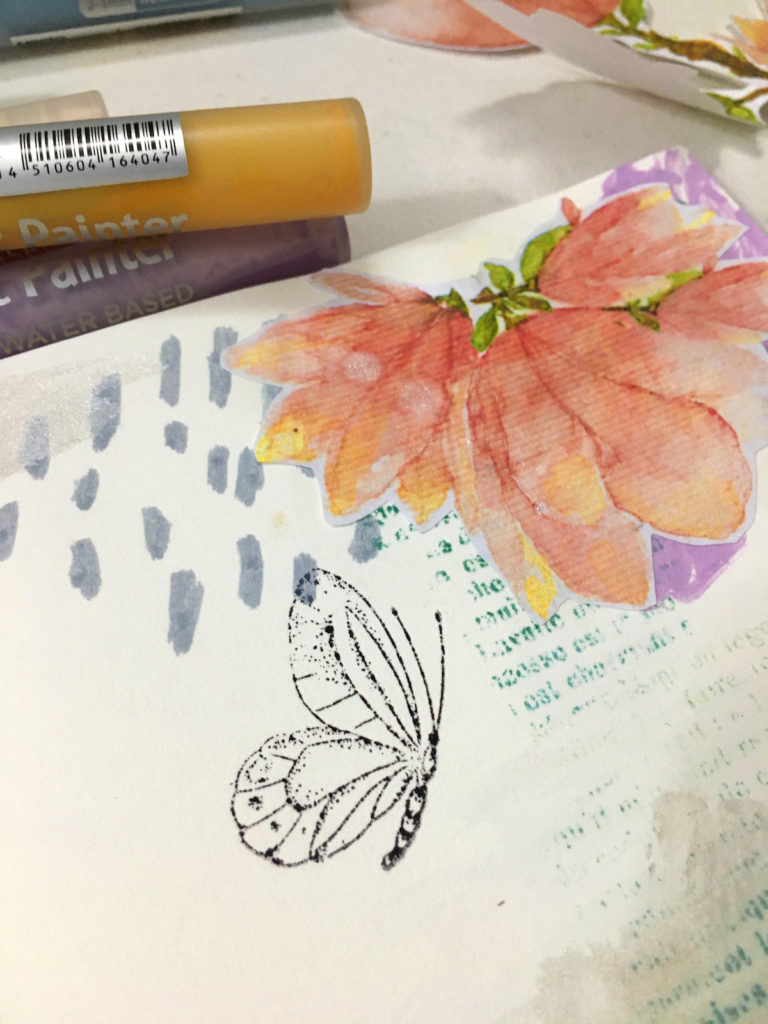 Supposedly, you make up for your mistakes or improve your weaknesses but I failed and didn't deal that well. Do you feel the same way too?
Anyway, there's also another reason for the lack of inspiration and motivation for the past few weeks. I was dealing with some personal health concerns that got me really worried. My anxiety rose up again. I know, art journal was supposedly my dose of happy pill but I let myself drown and didn't do anything.
With God's grace… all is good now. Praise God! Health is good. I'm slowly getting my groove back. Also, trying not to be so hard on myself and just deal with what I can do for now.
Here are my take away from this situation. One, just show up; Two, finish it even it was one month late. Third, stand and own it up.
I'm not trying to defend myself (or am I? Lol). But what's done is done and we can only move on from here. That's why here I am and just owning it.
Anyway, here's my 10th art journal. My last piece for this project. And I'm ending it with a bang! Well, a little surprise for you, that is. My way of saying thank you for joining me in this journey. This has been a good practice and diversion for me. If you've watching or reading or better yet, following along, I hope it helped or inspired you in a way.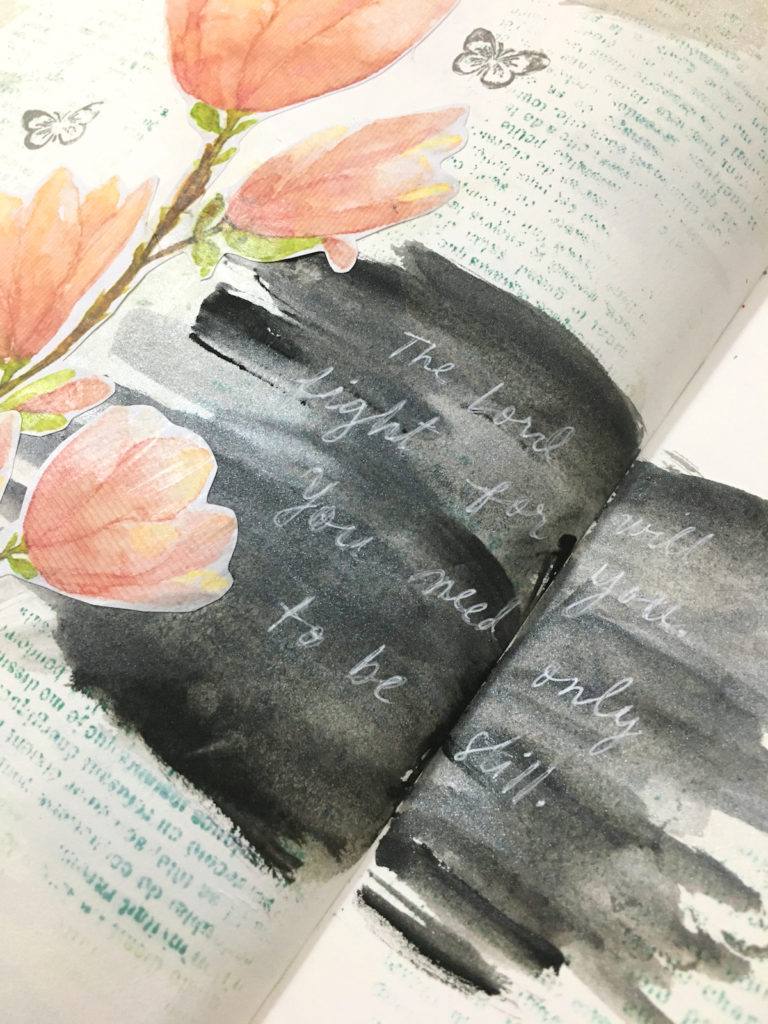 Download the Magnolia Illustration here.
My quote says: The Lord will fight for you. You need only to be still. An article was sent to me by my friend, Reg. It was so timely when I read this. I've been praying hard lately because I was so worried with my health for the past few weeks. The fear that I might not be able to sustain for my staff also sinked in. Then everything else follows. But I realised I didn't give Him a chance to let me hear what He wanted to tell me because I was so consumed with fear.
This was also a good reminder for me regarding my art and career. Since I got pregnant and stopped creating a lot. I feel insecure. A bit of pressure that I put on myself to create. I forgot that I do this for myself and not to compete nor to prove anything. And if anyone likes or feel inspired with what I do, that's a bonus. So, this quote was also a good reminder for me that it's okay to slow down.
Here's the video for Art Journal 11.
That's about it, friends. One project completed. Though, I was way behind my deadline. But this journey was still one for the books. I've encountered a lot of mistakes, learned how to fix it and most especially, it made me feel better. I truly hoped you enjoyed it as much as I did.
It's the start of a new month. What shall we do for our next project?