How are you coping up with the situation right now? Are you stress-eating? Watched almost all the series and movies on Netflix? I myself is also doing the same thing. But I've realised it doesn't help me much when it comes to calming my emotions.
So, I went back to art journaling. It's my way of de-stressing. True enough, I've been feeling okay for the past few days now. Together with prayer and listening with Joel Osteen's podcast.
I'm also taking this time to be with my paints. I haven't been painting. And painting makes me feel better. I don't know why I don't find time to do it often, when I know it will make me feel okay. But this time, I'm taking this opportunity.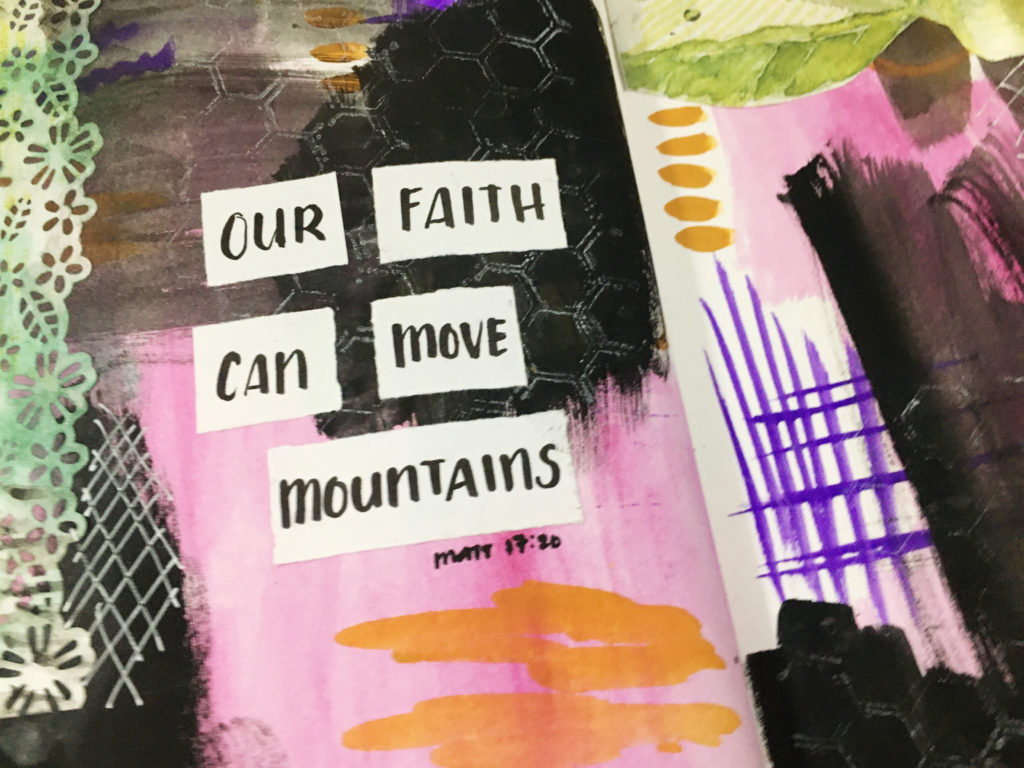 So here I am, doing it once again… since I haven't done it for quite some time now, I realised I had few unfinished pages on my journal. I finally took the time to slowly journal on it.
I hope you'll find this inspiring. If you're not into art journaling, that's okay. But I hope you try and look for something that give you peace. Find your happy place, no matter what it is.
Here are my other art journals. If you feel like doing journaling instead, you can find it here.
Enjoy the rest of the week, friends.