I'm trying to aim 10 art journal spreads before this month ends. It's pretty ambitious, I know. But they say, dream big, lol. So far, I'm on to my 3rd one and still, my spreads look scattered and just messy. For now though, I'm trying not to mind it and I just keep reminding myself it's part of the process.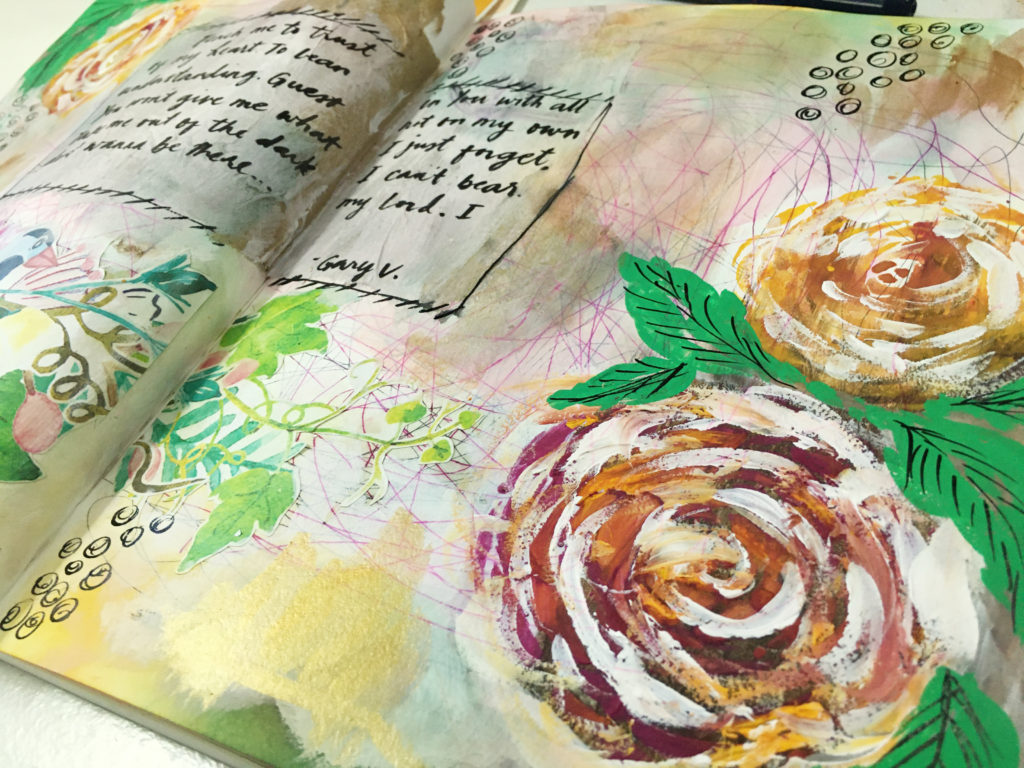 I'm still using an unfinished page here and the challenge is always how to go about it especially if you have limited time. But sometimes, you just have to let go and let it be. It's also another learning curve for me. Letting go of the small things and taking what matters most. In this case, just creating.
This spread was inspired by my 2 favourite artists. First was from Flora Bowley. I was watching her Together Apart 1st video and she started with marks by using a marker (in my case a pen) and danced or moved along with the music.
I've been listening to Christian songs every morning and I played Take Me Out Of The Dark by Gary Valenciano while doing this. It's a song that truly speaks to me, especially at this point. It's my way of surrendering to God my fears, burdens and uncertainty.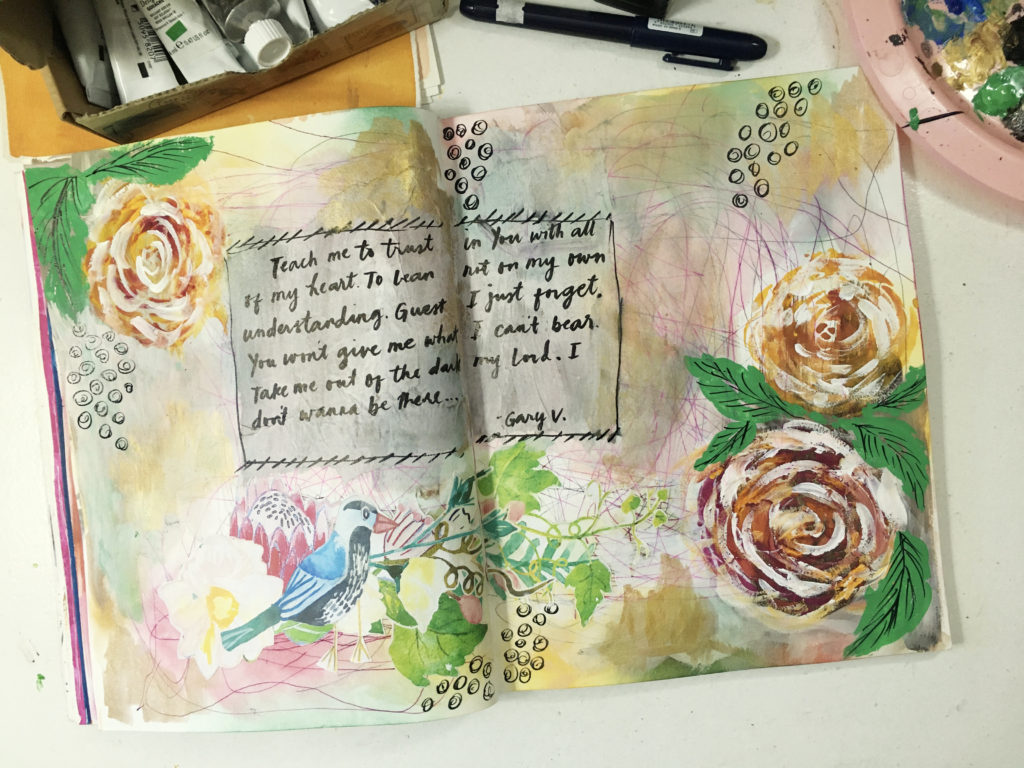 Next one was from Wilna Furstenberg. Oh, I just love Wilna. She's been my inspiration ever since I found her few years ago. Every time I feel low and anxious, her videos calm me down and my negative feelings were turned into excitement of making a journal spread myself instead. Here… I've used her beautiful illustration from one of her classes as my collage.
Here's another of my art journal, which started with a dirty page; unsure process but a perfect way to release the uncertainty in life. Well, at least to me, that's what happen.
I hope, even though this is quite messy and unscripted, you'll still find this inspiring.
I would love to know your thoughts about art journaling. Do you like making one? This is my happy place. I always look for videos like this every time I feel a little kick of sunshine. It does truly help.
May we have a blessed Holy Week.