Every time I throw plastic containers in the trash, I feel really bad. I always think, there are millions of people doing the same thing right now. Even if that's just 1 piece of plastic per person. Imagine how many plastics already out there.
In our coffee shop, Yellow Hauz, we have so many consumables that are in plastic containers. Which I truly feel bad. If only our suppliers offer refills, that would have been really nice. One of such is Coffeemate.
Anyway, one day, I finally pursued my herb garden; starting with a basil plant. Which is the simplest herb to grow. I already bought the plant and started propagating when I realised, I needed a bigger pot. That's when I saw the Coffeemate plastic container we were using in the coffeeshop.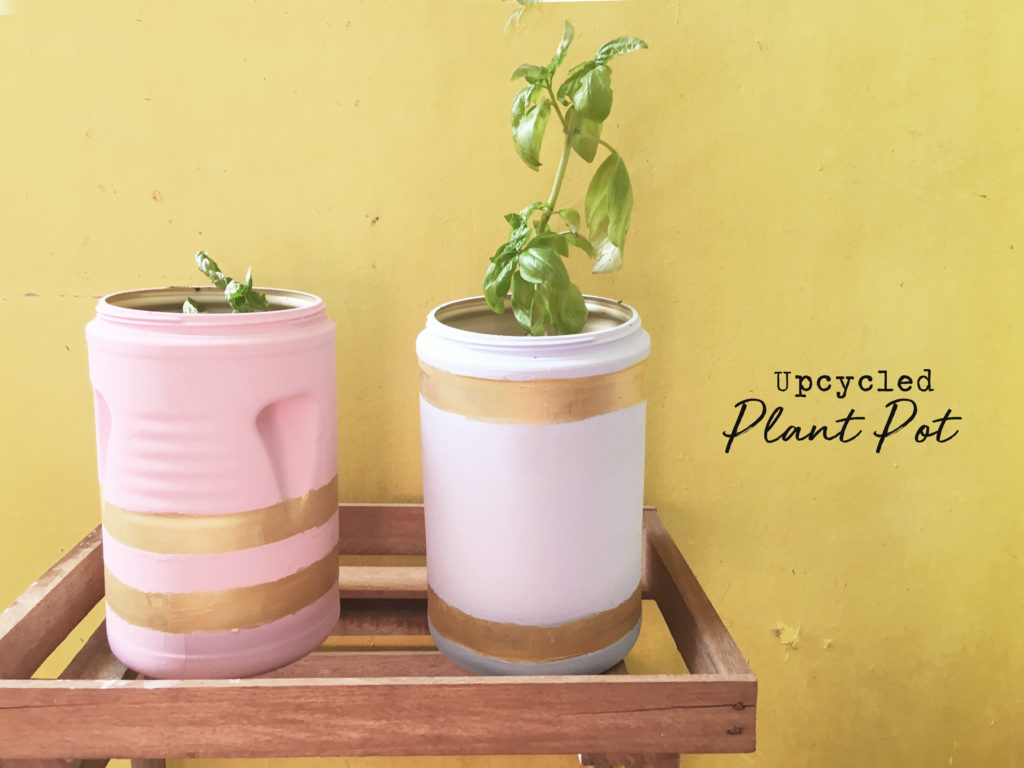 It was so perfect! The size was big enough for the basil to grow and small enough not to occupy a lot of space.
I could have just used the container as it is. But then, of course, I don't want to miss an opportunity to make a DIY, right? It's also about time to use all those excess paints I had from our murals long time ago. I'm not only helping save the environment, I'm also fixing my hoard problem. Hitting 2 birds with 1 stone, yeah!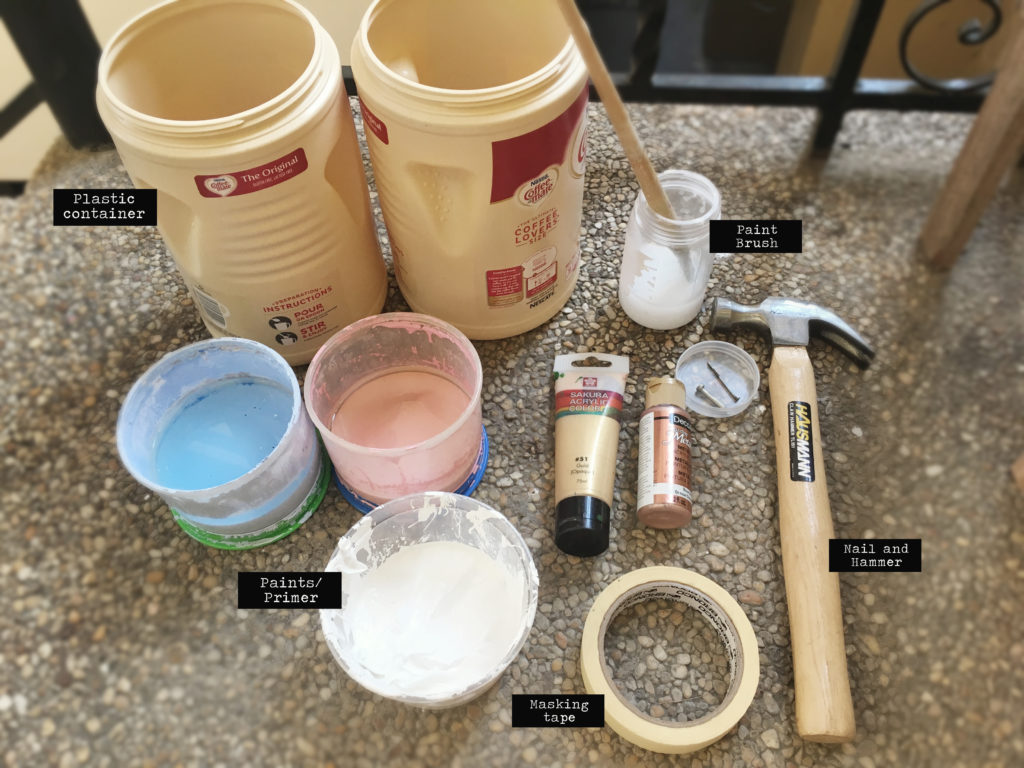 Here's how you'll make your own up-cycled plant pots using plastic containers.
It's very easy. And I can't even imagine I was able to propagate a basil. I used to be a plant killer. No matter how low maintenance the plant is, I just manage to kill it. That's why, I was so happy when I saw the roots were starting to grew.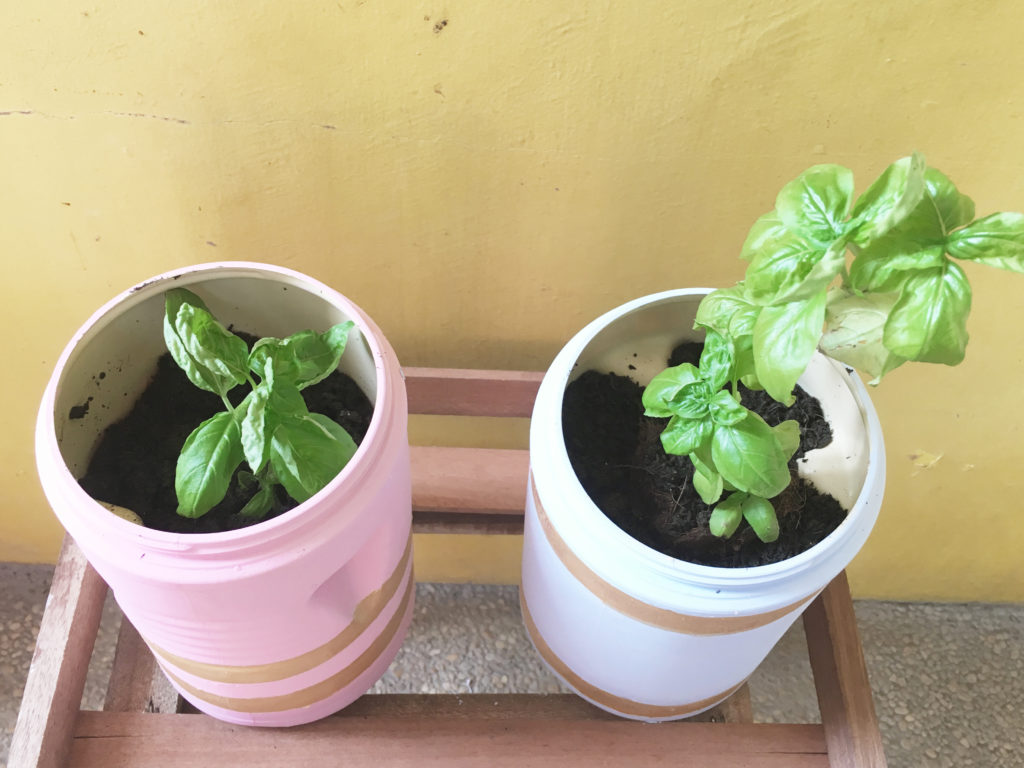 All thanks to my cousin, aka my herb guru, Christine. She was really inspiring and helping me how to grow it.
I used latex paint for the base (pink and blue), Acrylic (copper and gold) for the accent because you can never go wrong with metallics.
I'm also so glad those tubes of paints were put into use.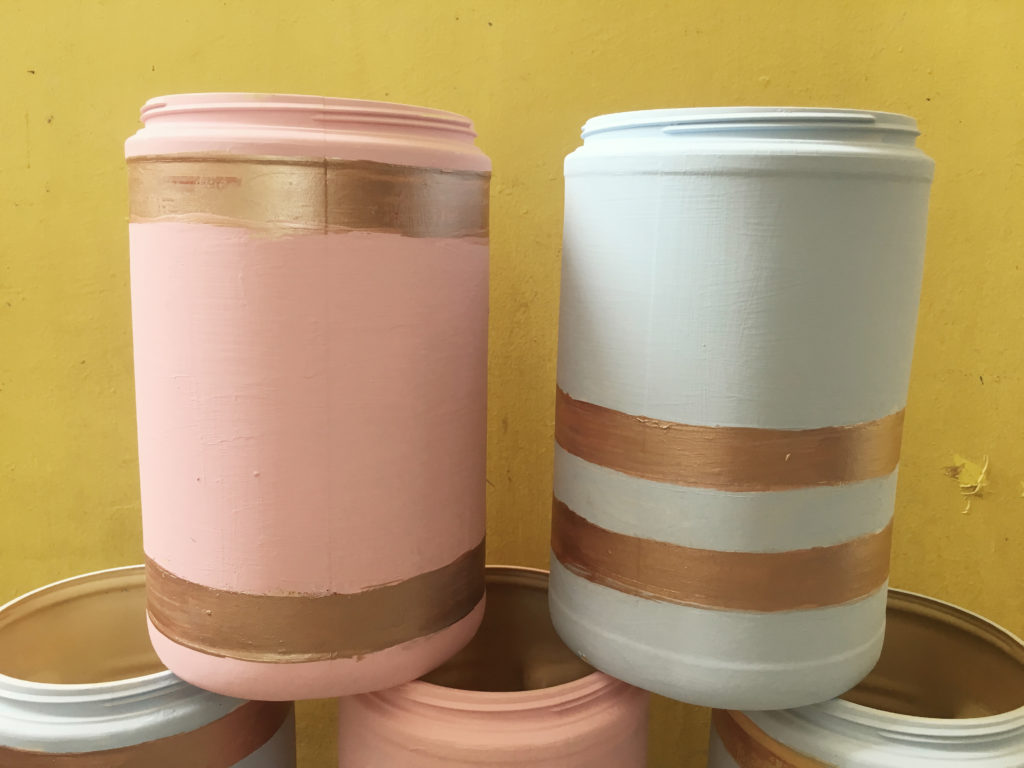 Everything was up-cycled. Even the wood stand. That was also from our consumables in Yellow Hauz.
If you want to make your own plant pot out of plastic containers, do take note that no matter what kind of paint you'll use, it will wear off eventually since it's plastic and outdoors.
I hope you'll be inspired with this super easy DIY. We need people to prettify and reuse those plastics otherwise we will never enjoy our beautiful planet anymore.