Last February, my son, Nicolas celebrated his first birthday. I made a DIY Woodland theme party for a small and simple family gathering.
I like how this journal turned out because I just used merely all the decors from the party.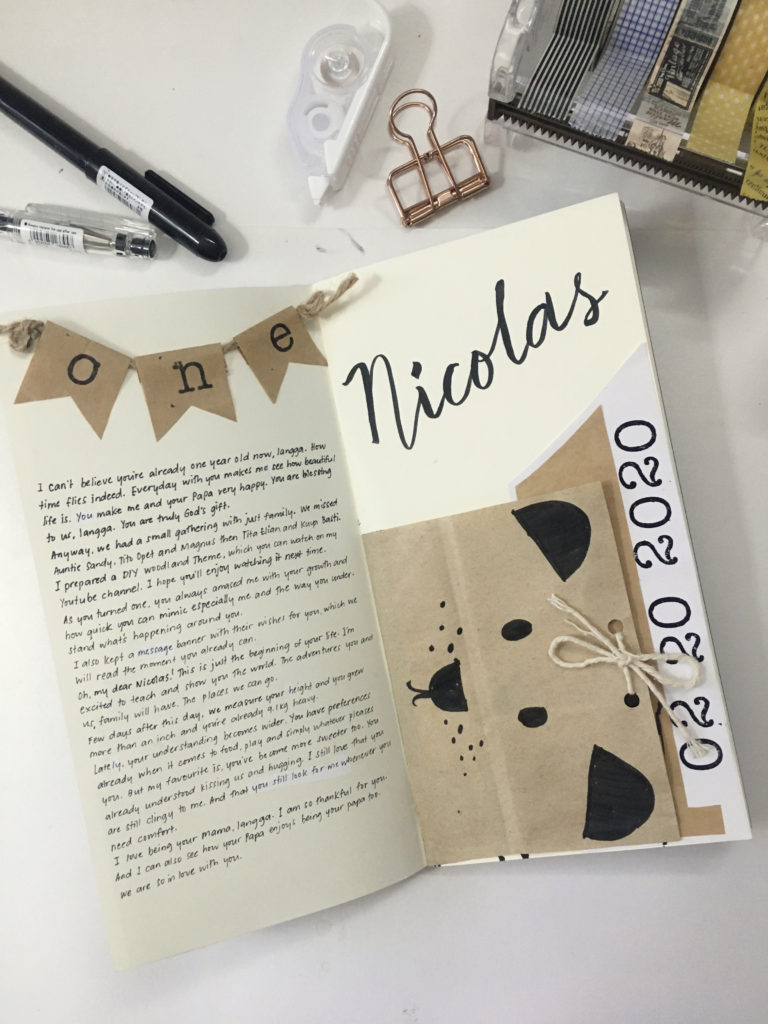 I wanted to add the other decors I used from the party but it will just overkill the entire spread. So, I focused more on the small and important ones. Then left one side of the journal for the writing.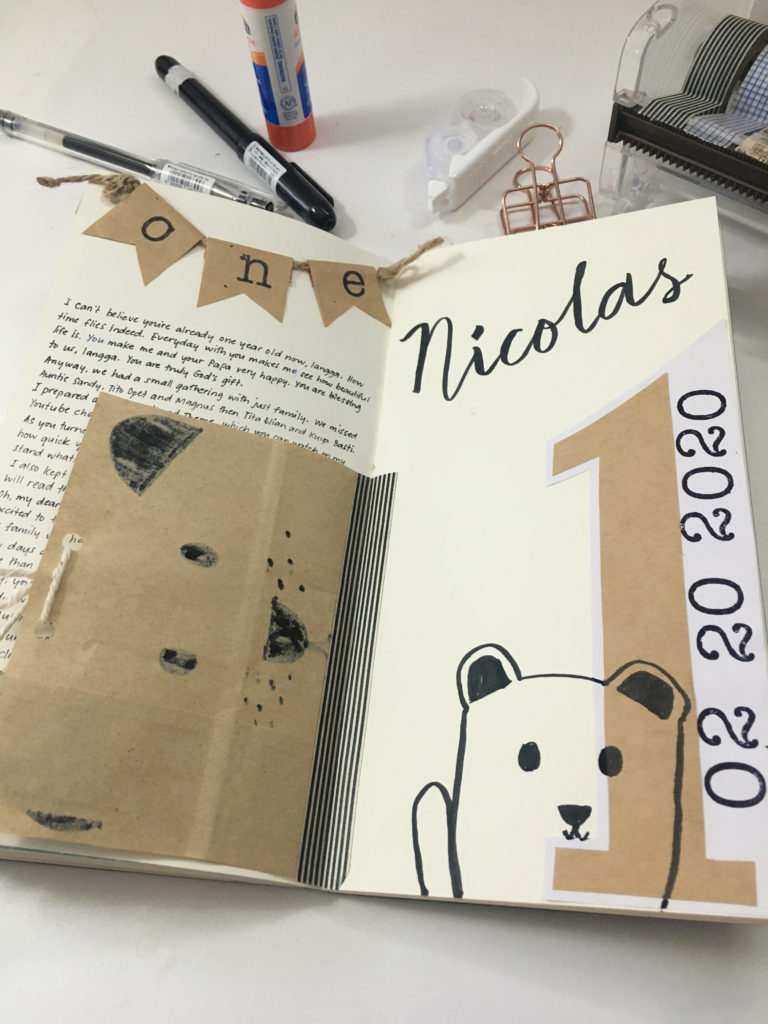 Sometimes, even if you only have your pen with you, it can still turn out really well. At least in my perspective. Or maybe, I just enjoy the simplicity of a journal spread nowadays.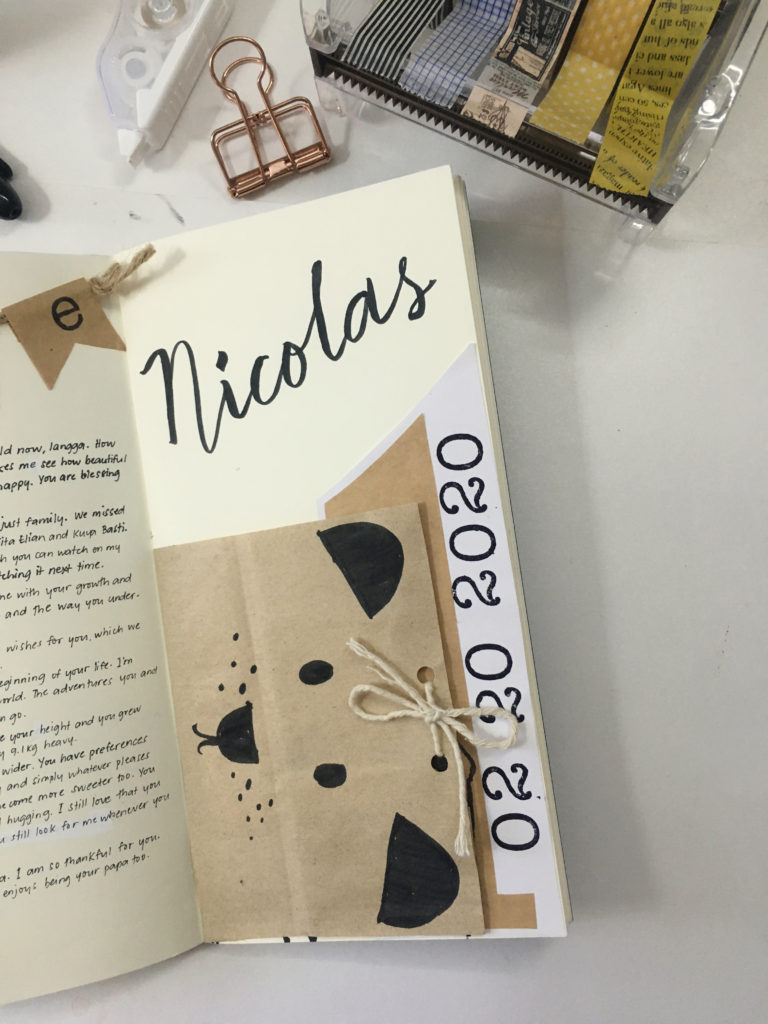 I also like how I turned the loot bag into tip-in. It wasn't the plan at first but surprisingly, I was able to make it work.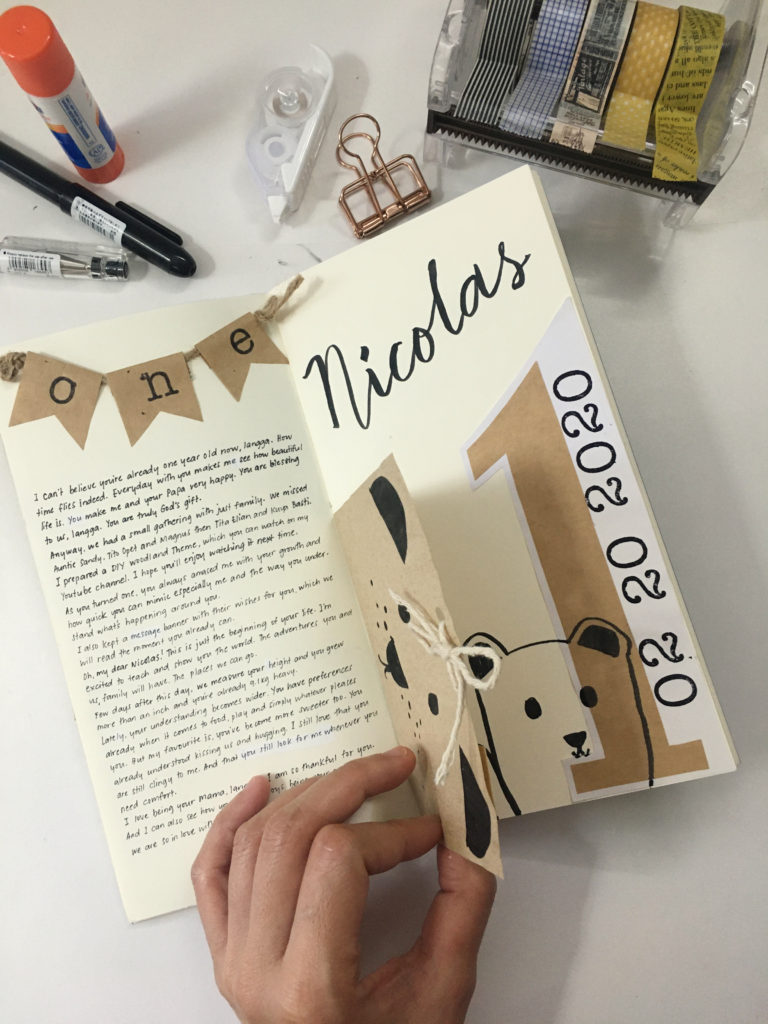 Here's the video of this journal.
If you want to watch more of this, here's the playlist of my Journal With Me so far. Will be adding more of this every now and then.
But if you want an art journaling instead, you may want to check it here.