Earlier last week, I got a notification on my Instagram: @iam_artisan that I was tagged in a photo by Sahin Designs. I wasn't sure what it was because I didn't get any emails yet (apparently, it went to my spam).
I've been applying for a creative team since early this year since I was really eager to create something and I was on a maternity then. Unfortunately, I didn't get in. So, imagine how thrilled I was when I found out about it.
I've just found out Sahin Designs just few months back when I was looking for digital elements. And when I found Elif's designs, I was truly in love. I just love her design. The simplicity with a twist of classic and playful.
Here's for our first project from Pumpkin Song collection: Elements, Card and Paper.

This is what I made…
I haven't tried making a halloween themed spread before so this was challenging. Especially, halloween was not so much of a big deal here in the Philippines. But I like how this turned out.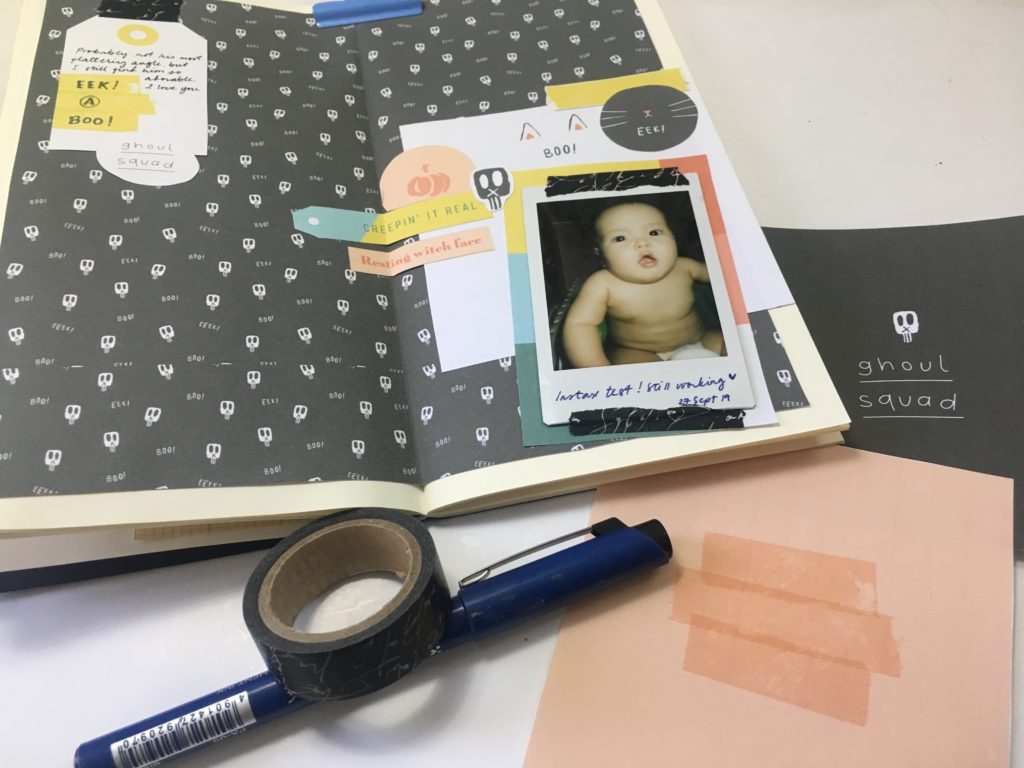 This is my second time to be in a creative team. But it's the first one from a foreign company. I'll be creating for them for the next few months. Yay! For having a reason to do paper crafting.
Get the digital kit now at Sahin Designs because they're on sale. Plus there a DSD offerings with 40% off.