Spent my morning yesterday in a different workspace. But of course with my usual cappuccino plus a doughnut.
Yes, with a doughnut. I'm here in Cagayan de Oro and I'm doodling inside J.Co's busy doughnut shop. Ahhh, loving the smell of coffee combined with the sweet fillings of dougnut.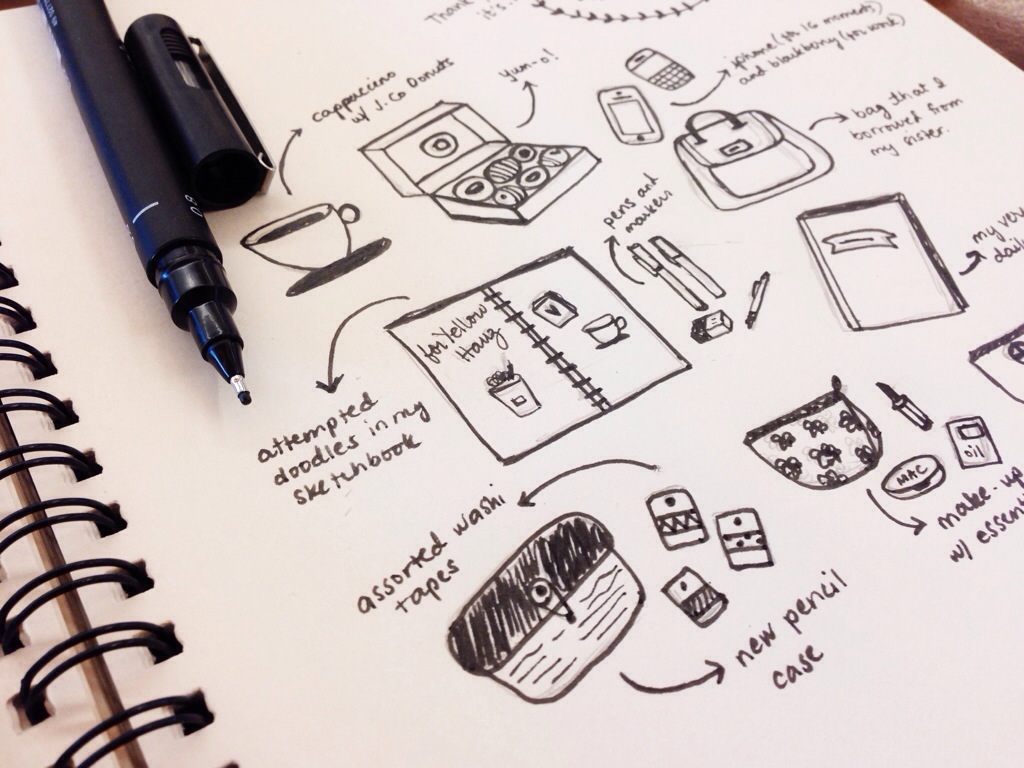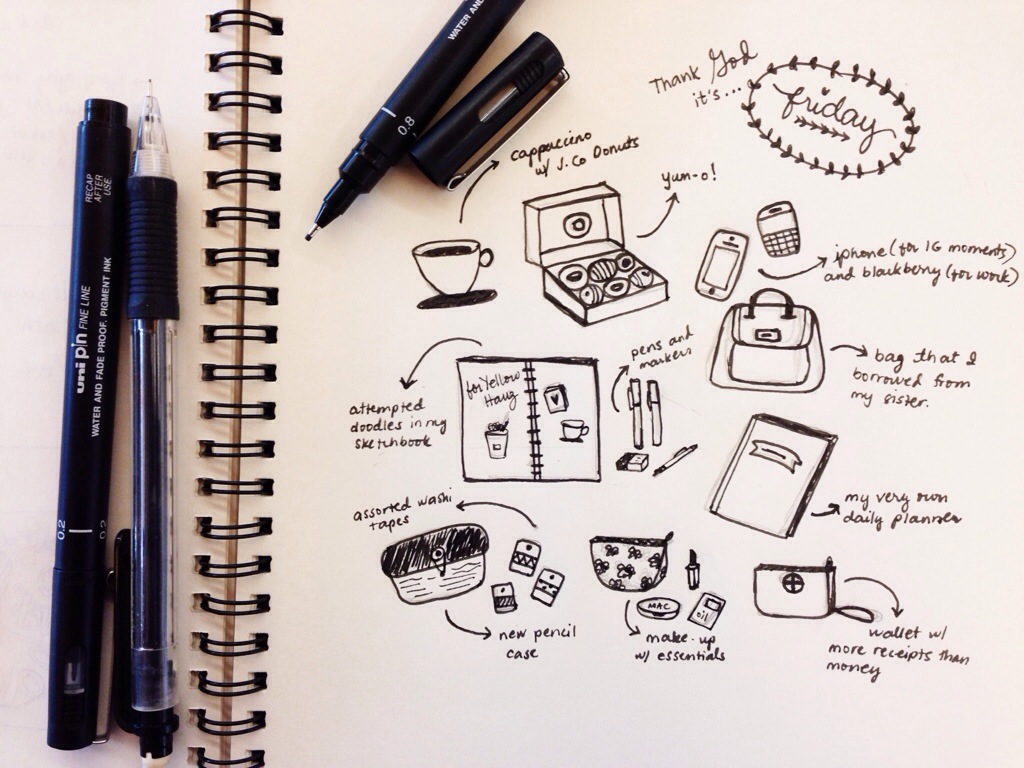 This is what I came up with using pencil then I used a marker of .80 as for the final outline.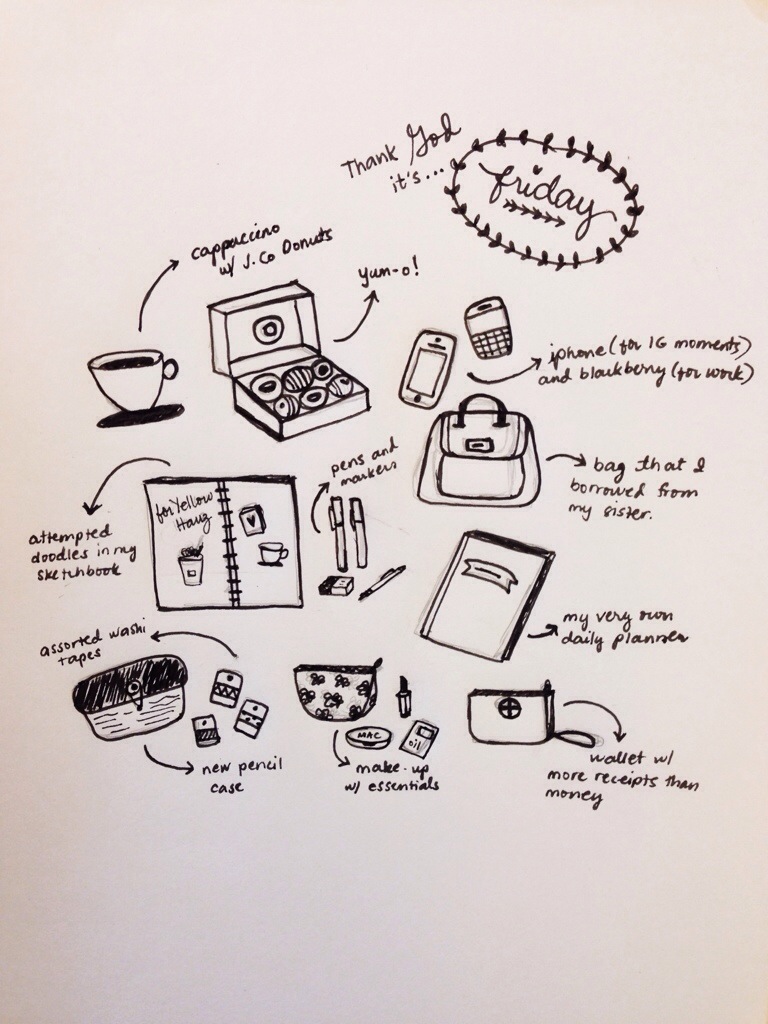 By the way, I'm posting this from my iPhone. How cool is that? I am so loving iPhone now… I can't imagine I can do this without my laptop. Anyway, what are your plans for the weekend? Have fun!