Hello, you beautiful creative people!
I've been quiet here on my blog again but I've been active on YouTube and Instagram. In case you need some inspiration about stationery, journaling, and simply a dash of creativity, let's meet over there.
Anyway, it's that time again… the search for the right planner for the coming year.
If you've been following around, I, myself am a planner addict! Thus, the reason why I designed my very own planner, Blangko. This has been an inspiration from the insurance company freebie I used since I was a college student.
And here it is… the 6th edition of the Artisan Paperie Blangko planner.
As much as I wanted to design and update a new edition for 2024, this is a reprint from last year. And I only have limited stocks since I'm unsure if my energy will cooperate with me before this year ends.
Anyway, let me share with you the features of the 6th edition Artisan Paperie Blangko planner:
When you purchase the Blangko planner, you will get extra goodies inside.
Calendar Sticker Sheet
Postcard
Bookmark
Weatherproof sticker
Clear cover sleeve
I opted for manly colors for this edition. So, you'll have Graphite (Black) and the Clay (Gray).
The cover is made of recycled paper and the pages are in 80gsm ivory/cream which is a fountain pen, marker, brush, watercolor-friendly. Of course, from my trusted brand, Fedrigoni Papers.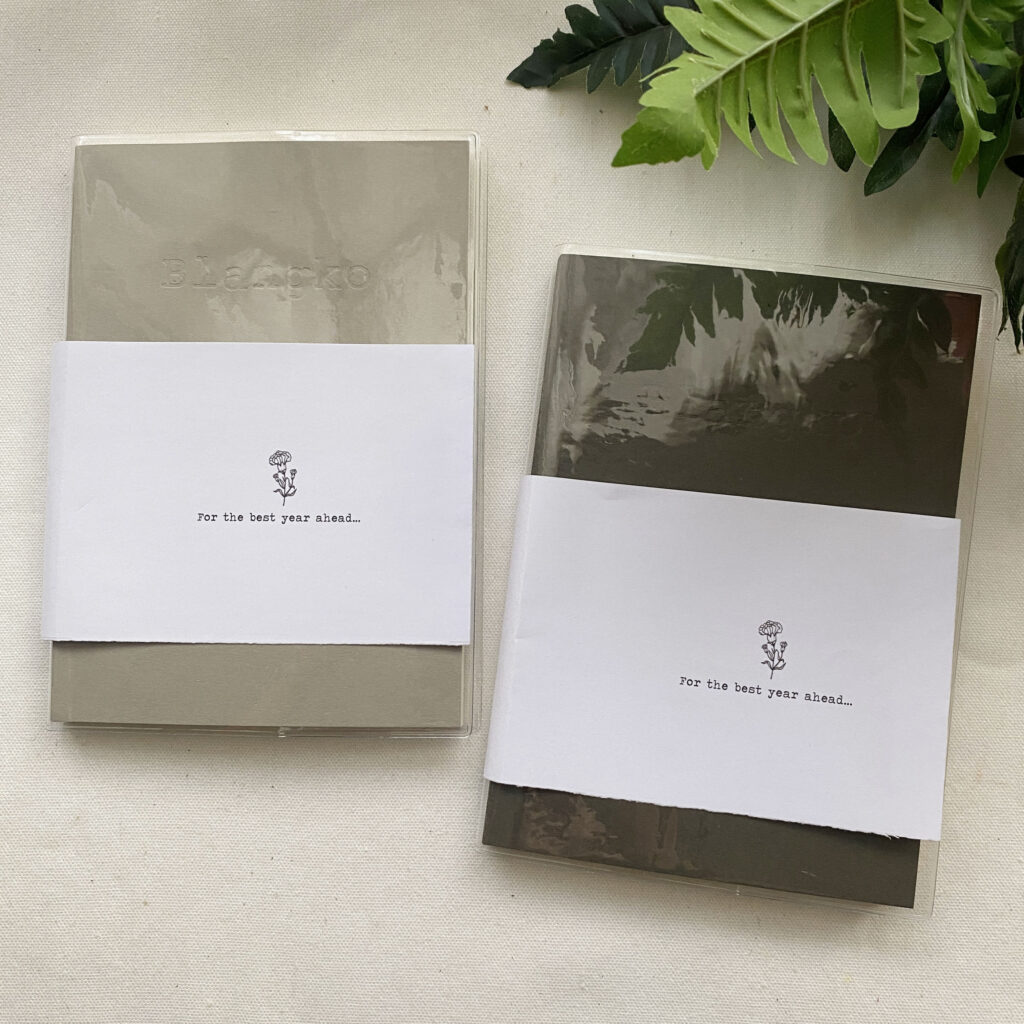 Inside you will find these:
Calendar Page
Word for the Year | Letter to Yourself
Looking Back
Looking Forward
Intentions | Dreams
Focus of the Year
Quarter Focus
Year at a Glance
Monthly Pages
Monthly Tracker
Weekly Pages
Bills Tracker
Payment Tracker
Notes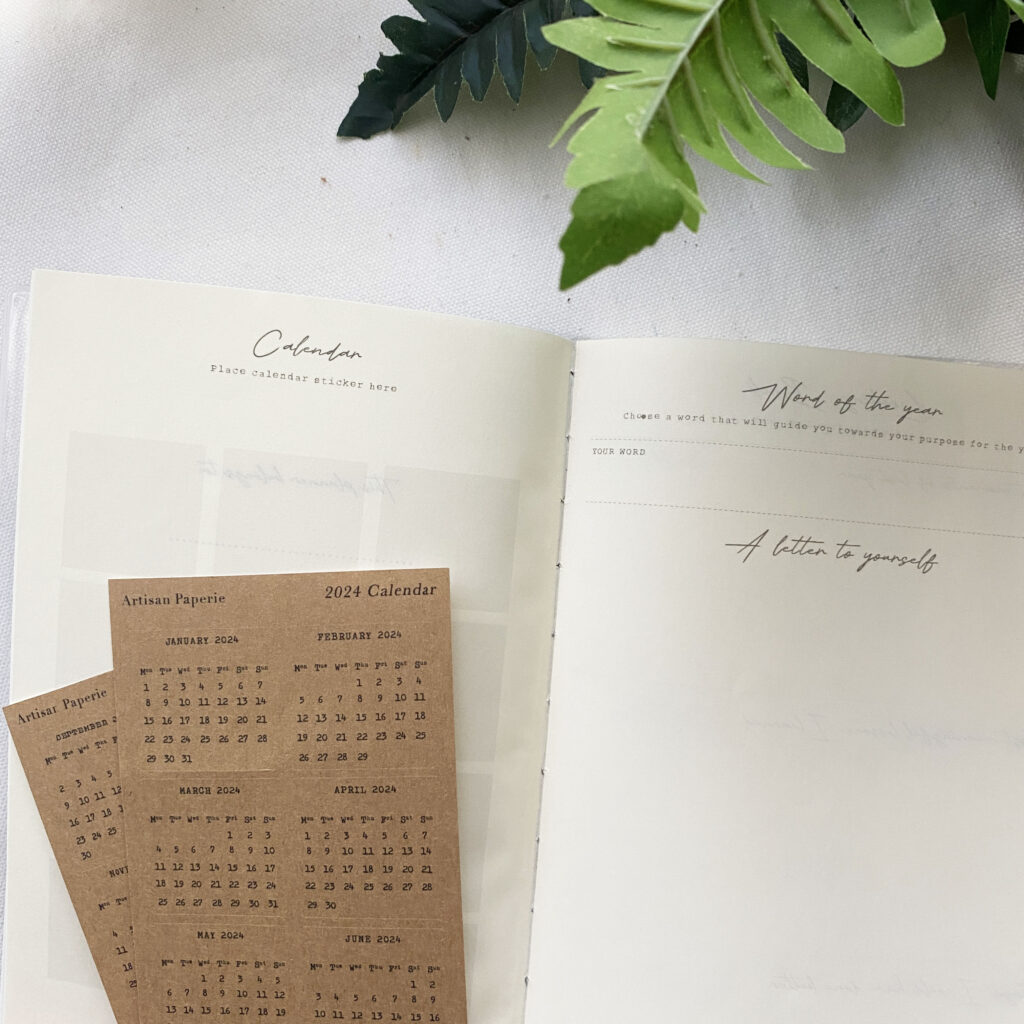 I have a video explaining how you can use the Blangko planner on YouTube. This might actually help see better what you can do with it.
I've updated the inside pages for years now. It has been my workhorse and a little bit of a reflection journal at the same time. It has helped me organised my thoughts and goals as well.
I pray that this planner will serve you well to make 2024 the year you've always hope for.
If you fancy Artisan Paperie Blangko planner, you can find it in my Shopee.