Hello there… I've got another art journal to share with you, friends.
This one is quite unique to all of the journals I've done because of the materials I used.
I normally use acrylic and watercolor. Recently, gouache. But this time, I used highlighters. In my head, I'm saying, how weird is that?
Yep! You heard that right. Those colorful highlighters that are found in office supplies or sometimes used for bullet journaling are also nice for art journaling. What do you know?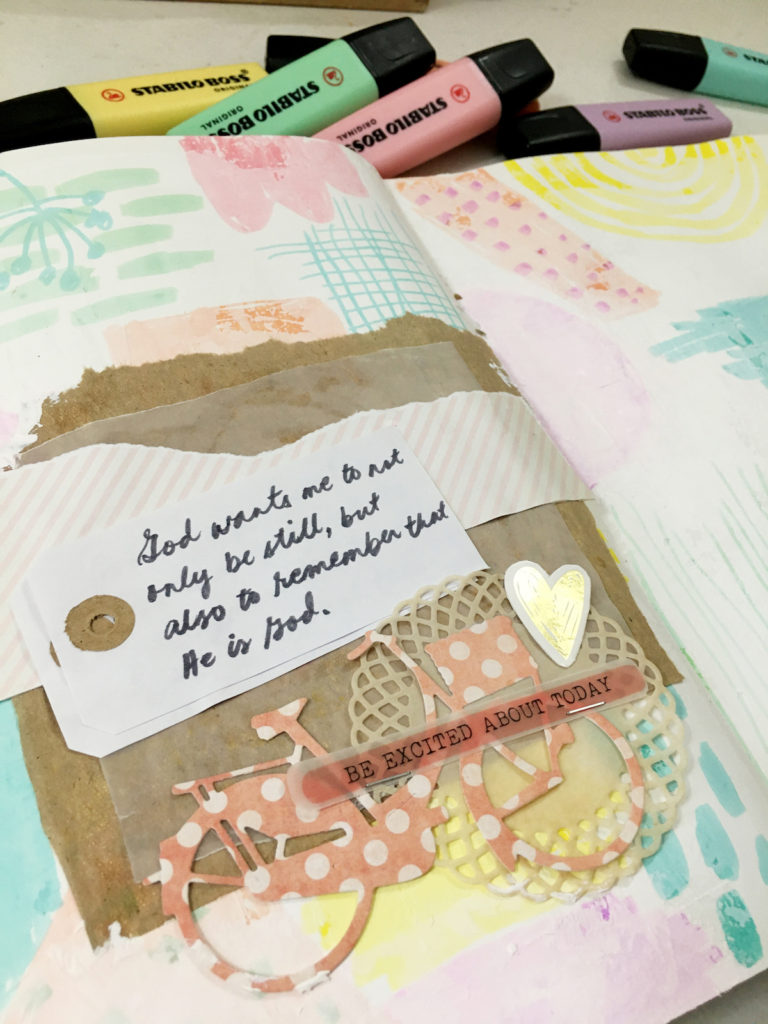 I accidentally discovered this because I wanted to have a pastel color for my background. And since I'm saving up my paints, I didn't want to use my gouache with white.
Luckily, I saw these Stabilo pens on my desk and thought of using it for a change. And surprisingly, it worked, well at least to me. I got what I wanted to happen. I just love how they created pastel colors for a change. It is just pleasing to the eyes.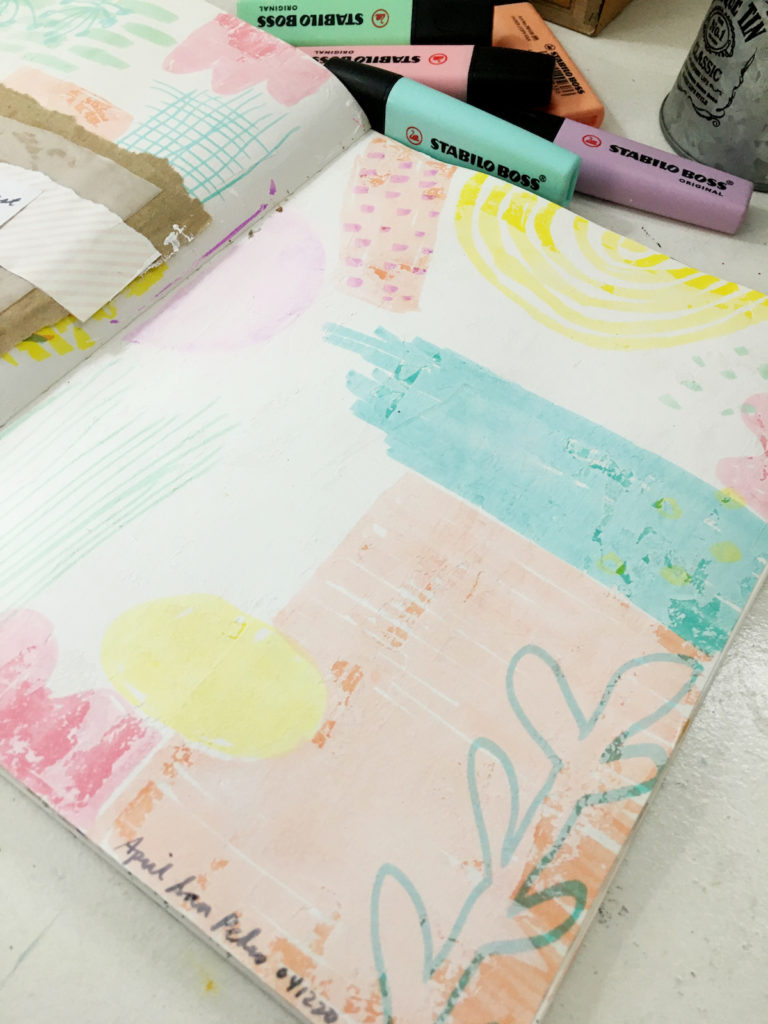 I primed my journal first with gesso and spread it using an old sim card so my strokes were wobbly and created a cement like texture. I didn't like the effect though. Realised, I shouldn't have used gesso instead.
I made a lot of mistakes and changes with this journal spread. First, using of gesso. Next, I added a lot of geometric pattern on the left page which I covered with gesso after to lighten the color.
I also tried a different way of paper collage here. I normally seal everything with mod podge. But this time, I tried a scrapbooking style for the die-cuts. Which is layering with stapler. I didn't seal them on top. But the background was sealed though.
I like how this page turned out. I also like I was able to try a different medium here. Oh the discoveries you'll get when you continuously creating.
So, here's my art journal 07. A great reminder to be still and remember that He is God.
I hope you're having a productive and positive week so far. I also hope, you find the videos I share inspiring and encouraging.
Until my next video. See you soon.