I know I'm eight days late for this but I'm definite even if you already bought your favourite calendars, this will still catch your attention. Plus, just like notebooks, you can never have too much calendars. This one is the most functional gift ever. People use it all year round, right?
For years now, I've been scouting for printable calendars and every year, people in the internet world are just so generous in sharing their beautiful calendars.
Here are my top five free printable 2016 calendars.
If you're an illustrator or likes to draw or just simply appreciates art. You'll love Sara Woodrow's A4 printable calendar with her paintings on every month.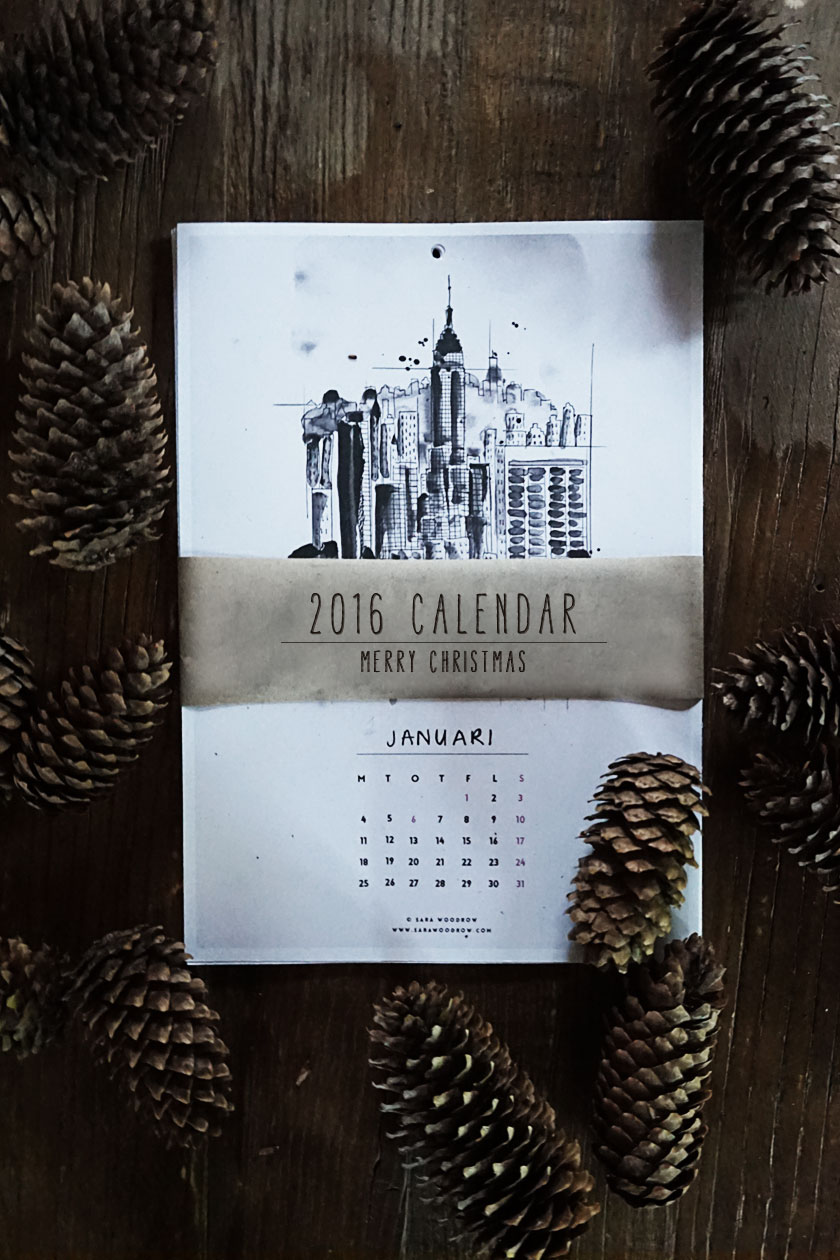 Watercolour lovers… Best Design Options has floral watercolour printable calendar for you.
Now, if you like patterns, then Coco and Mingo's lovely patterns will surely be an eye catcher. 
How about we add a little DIY with it? Here's a nice way to customise that calendar by adding photos on it. This one is from It's Always Autumn.
But if you like a simple, clean and has a brush lettering with it, you'll love Clementine Creative's printable calendar. Don't forget to check her other designs.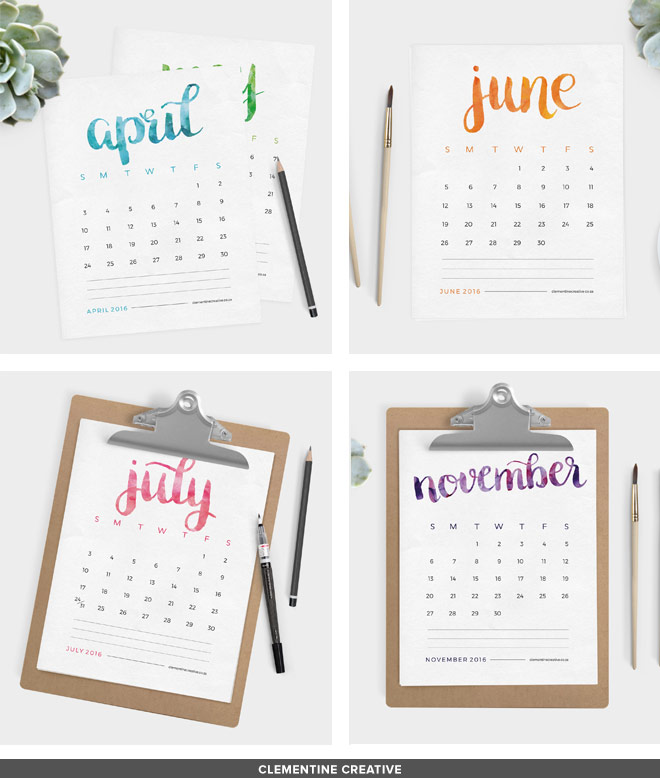 Can you imagine the pool of wonderful printable calendars on Pinterest? I tell you, you'll be overwhelmed. I am thankful for this bloggers and artists who generously shared their artwork for us.
Do you have your favourite printable calendar?